Only One Set is Available to Buy Through an Exclusive Ballot
Since the coronation of Her Majesty The Queen in 1953, The Royal Mint has struck many Sovereigns that chart the story of her remarkable reign. Associated with the monarchy since its inception in 1489, when Henry VII demanded a 'new money of gold' to establish the power of the Tudor Dynasty, The Sovereign is a steadfast symbol of monarchical grandeur and strength.
In 2022, Her Majesty celebrates her historic Platinum Jubilee and to mark the occasion, we have curated an exclusive 40-coin set comprising different Bullion Sovereigns struck during her reign. Of the 20 sets, 19 have been reserved by Royal Mint customers, leaving only one available. We are offering collectors the chance to enter a ballot where you could win the opportunity to buy this coveted collection.
This 40-coin set contains reverse designs celebrating significant milestones during Her Majesty's reign, including those created for The Queen's Golden, Diamond and Platinum Jubilees. Other deviations from Benedetto Pistrucci's original St George and the dragon design include the heraldic artist Timothy Noad's reinterpretation of St George slaying the dragon from 2005. Some have also marked momentous 'firsts', as the coin from 1974 was one of the first Sovereigns to feature Arnold Machin RA's definitive coinage portrait of The Queen, and the 1976 coin is one of the first Sovereigns struck in Llantrisant.
By entering this exclusive ballot, you will be in with the chance to buy this coveted set honouring Britain's longest-reigning monarch and own a treasured piece of British history. The ballot will be open from Thursday, 10 February until Thursday, 24 February 2022. We will contact the winner within two weeks of the closing date and we will announce the winner no later than Thursday, 10 March 2022.
Queen Elizabeth II 40-Coin Bullion Sovereign Set
£26,000.00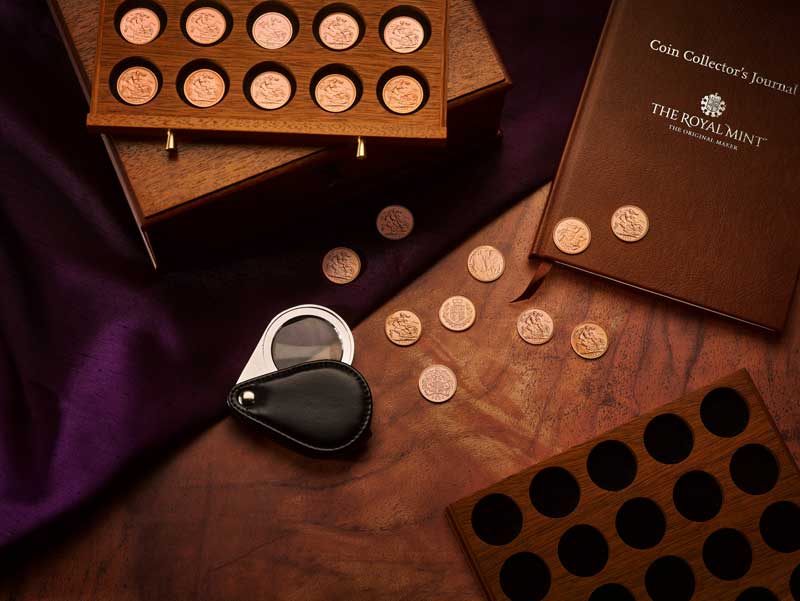 A beautiful set containing 40 different bullion Sovereigns struck during the reign of Her Majesty The Queen
The set has been specially curated to celebrate Her Majesty's historic Platinum Jubilee
Only one of the 20 curated sets is available to buy through an exclusive ballot
Includes a 2022-dated bullion Sovereign featuring a reverse design created especially for the Platinum Jubilee
Each Sovereign has been guaranteed by The Royal Mint
The set is housed in a bespoke coin cabinet, which you can use to proudly display and admire your collection
Accompanied by a booklet detailing the history of The Sovereign during Her Majesty's reign
Register your details today.
And the Winning Ballot entry is
0 0 0 0 0 0 0 0
Our customer service team will contact the lucky winner shortly.