Turning x-ray films into silver products: The Royal Mint prioritises sustainability in its business transformation journey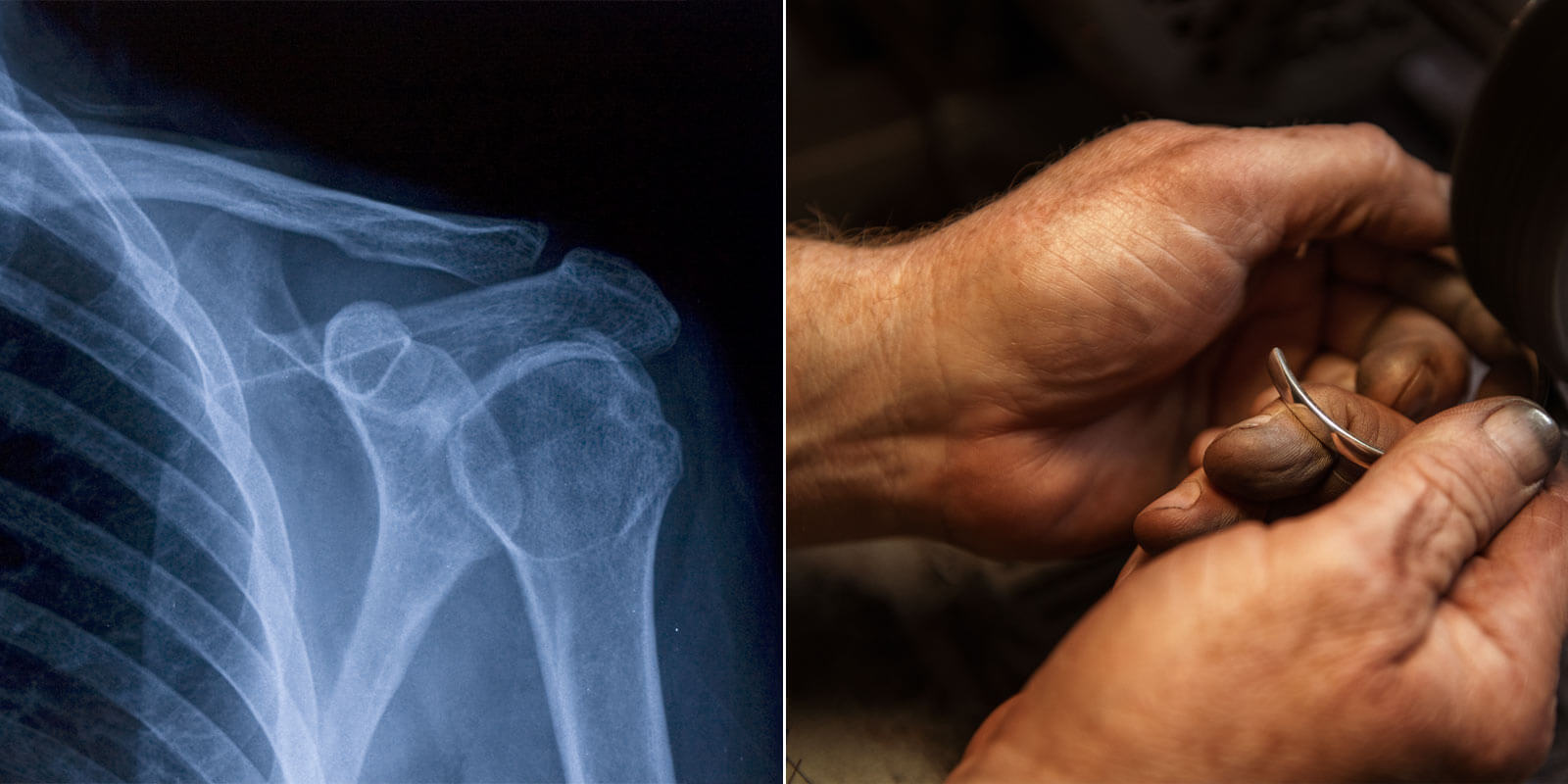 The Royal Mint has partnered with Betts Metals to use silver sourced from x-ray films in its jewellery collection, 886 by The Royal Mint
The industry-leading initiative addresses a rapidly increasing demand for silver, while reducing The Royal Mint's reliance on mined materials
X-Ray Silver is another step in The Royal Mint's transformation journey after announcing its new precious metals recovery plant, which will launch in late 2023
3 August 2023:
The Royal Mint has taken an exciting step in its business transformation journey and has partnered with Betts Metals, a 300-year-old family business, to use silver sourced entirely from medical x-ray films within its jewellery collection, 886 by The Royal Mint.
With our strong commitment to sustainability, X-Ray Silver is an important step in reducing The Royal Mint's reliance on mined materials and offers an innovative solution to a rapidly increasing demand for silver.[1]
Hospitals all over the country, and the world, are storing x-ray film well beyond its retention date, incurring associated storage costs. This initiative allows them to recycle x-ray film and receive the monetary value of the silver that's recovered.
The x-ray films are processed at Betts Metals at their established facility in the UK, before arriving at The Royal Mint, where expert craftspeople - who have honed their skills over decades - use their expertise to craft jewellery from the refined silver.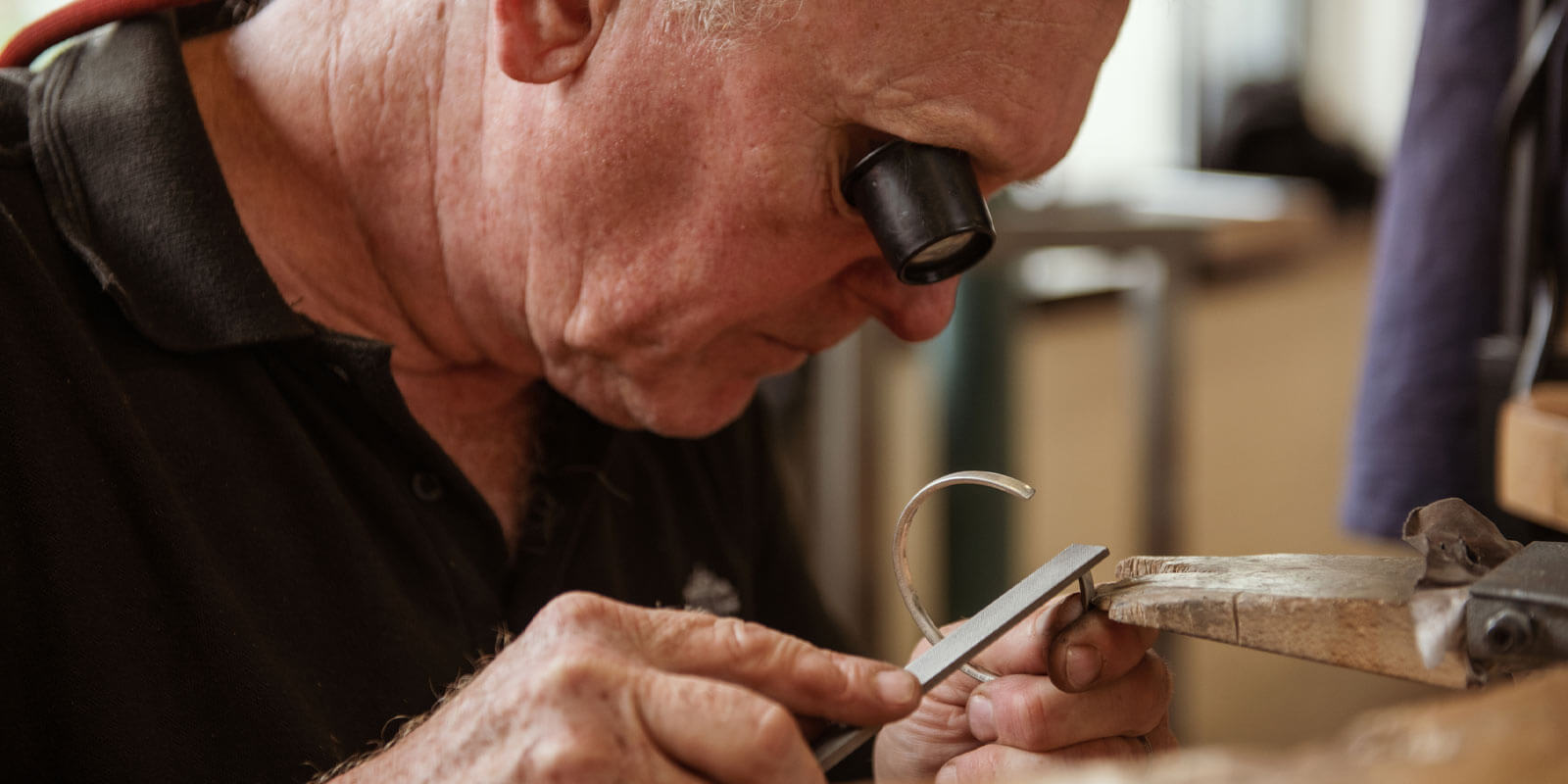 Sean Millard, Chief Growth Officer for The Royal Mint said: "We are delighted to be working with our partner, Betts Metals on this innovative X-Ray Silver initiative, which offers The Royal Mint a new source of recovered and traceable sustainable metal.
"Representing the next milestone in our ambitions to set new standards in the reclamation of precious metals, it follows the introduction of e-waste gold last year.
"As part of The Royal Mint's vision to transform for the future, our Precious Metals Recovery Business is committed to leading the development of pioneering solutions within the industry. For us, this means responsibly sourcing materials which have the potential to reuse our planet's precious resources, whilst supporting a circular economy and enabling customers to access products that align with their values."
Charlie Betts, Managing Director of The Betts Group, said: "With its rich history spanning 1,100 years, we're excited to be working with The Royal Mint to bring silver sourced from x-ray film into its 886 by The Royal Mint collection.
"Hospitals are storing x-ray film well beyond its retention date, which can cost a great deal of money over time. This new project allows them to recycle x-ray film and receive the monetary value of the silver that we recover. One of our main focuses is on material provenance and recycling and it's about how we can develop those processes and that transparency within the trade, to take the process further forward."
There are currently six pieces of jewellery made using X-Ray Silver within the 886 by The Royal Mint collection.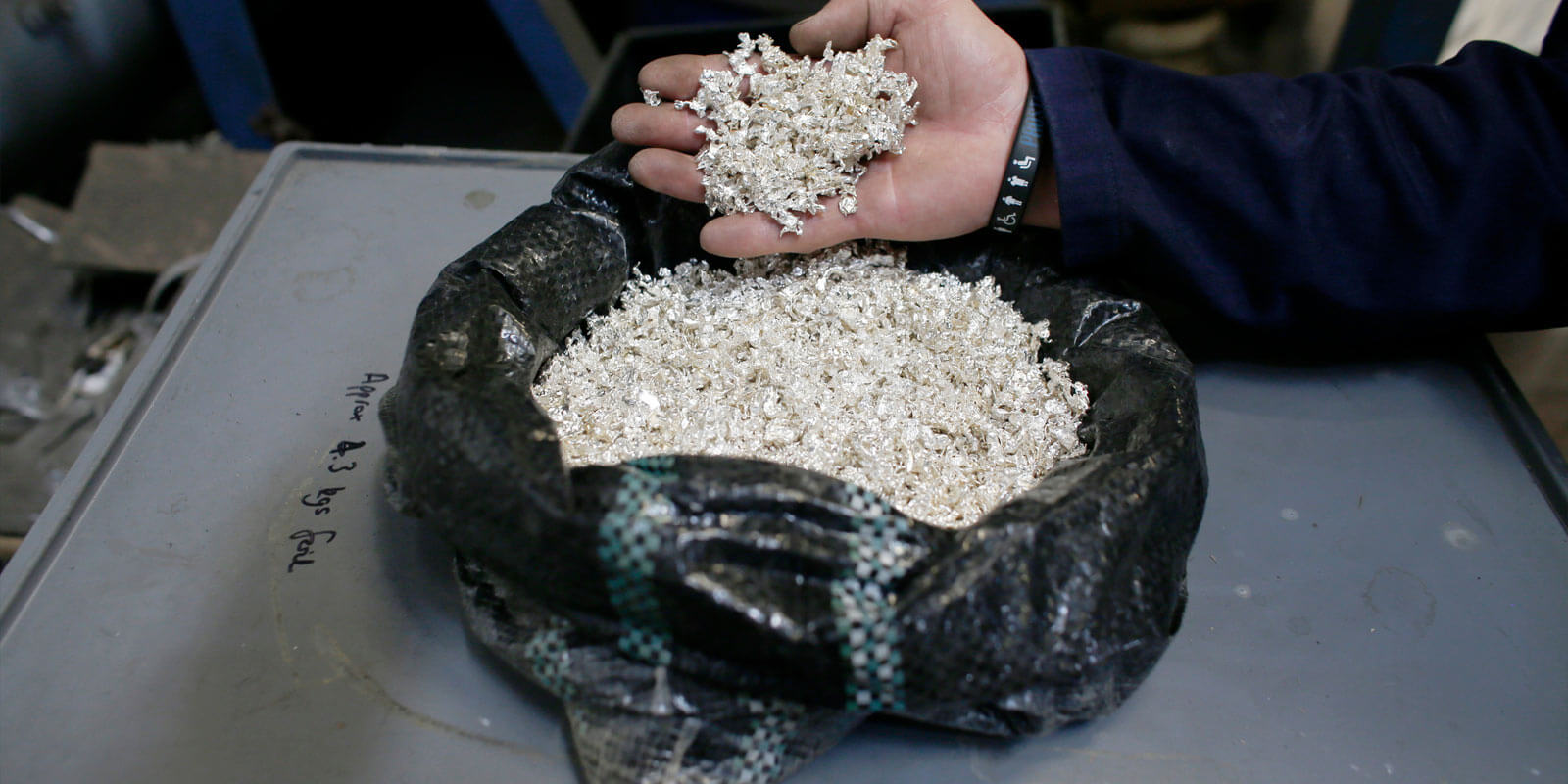 Photo credit: Betts Metals
The Royal Mint is committed to working more sustainably and in late 2021 announced it had signed an agreement with Canadian clean tech start up, Excir to introduce a world first technology to the UK, which will enable it to safely retrieve and recycle gold from electronic waste.
In late 2023, this is being scaled up when The Royal Mint launches its multi-million-pound precious metals recovery plant. The use of X-Ray Silver is another step in The Royal Mint's journey to becoming a leader in sustainable precious metals.
For more information on sustainability at The Royal Mint, visit www.royalmint.com/sustainability and for more information on X-Ray Silver, visit www.886.royalmint.com/pages/sustainability
ENDS
About The Royal Mint
With a history spanning more than 1,100 years, The Royal Mint is one of Britain's oldest companies and the original maker of UK coins. Today The Royal Mint is a premium British maker, providing carefully crafted coins and precious metal products for the UK and overseas. Based in Llantrisant, South Wales it has three main focuses as a business: Currency, Consumer (collectable and rare, historic coins) and precious metals investment.
About Betts Metals
Founded in 1760, The Betts Group offers an unrivalled range of precious metal products and services, focussing on responsible sourcing and preserving our industry for future generations.
Collecting with The Royal Mint
Every coin tells a story, from a rare gold Sovereign to a Peter Rabbit™ 50p coin. The Royal Mint aims to inspire collectors young and old and nurture a love of collecting through unique designs and popular themes. As the maker of UK coinage, we have unparalleled knowledge about coins, from the historic coins of our past, through to the collectable commemorative coins of today. Sourcing and authenticating pre decimal coins is a natural fit for The Royal Mint as we struck each one.
Investing with The Royal Mint
As a world authority on precious metals, The Royal Mint has traded and made products in gold and silver for centuries. Since launching its designated precious metals investment arm six years ago, The Royal Mint has grown rapidly to become the home of gold in the UK – increasing its market share and becoming the largest producer of bullion coins in Britain. As well as offering physical precious metal investment options in the form of bars and coins, The Royal Mint also offers a range of digital investment options including DigiGold, Little Treasures, designed for children, and Gold for Pensions
Celebrating with The Royal Mint
For over a thousand years The Royal Mint has marked the moments that changed the world on coins - from coronations to conflict, from commemorations to celebrations. The designs are captured on commemorative coins, minted in a range of metals. Commemorative coins do not always enter circulation but give collectors the chance to purchase coins to keep and cherish. Recent themes have included David Bowie, Winnie the Pooh, Decimalisation and Team GB. Each commemorative coin is carefully struck up to three times in order to create a superbly detailed finish, and ensuring each one meets the standards The Royal Mint is famous for.
The Royal Mint Experience
The Royal Mint opened its popular visitor centre, The Royal Mint Experience, at its home in Llantrisant, South Wales in 2016. Since opening the award-winning attraction has welcomed around 400,000 visitors through its doors and is the place to explore the 1,100-year history of coins.
Images
The Royal Mint retains copyright ownership © of all images. These may only be used for editorial purposes and cannot be sold or used for other marketing purposes without the permission of The Royal Mint.
[1] https://www.silverinstitute.org/wp-content/uploads/2020/06/SilverSolarPower_CRU2020.pdf