The Royal Mint Reveals Coin History of the Infamous 'I'm a Celebrity' Castle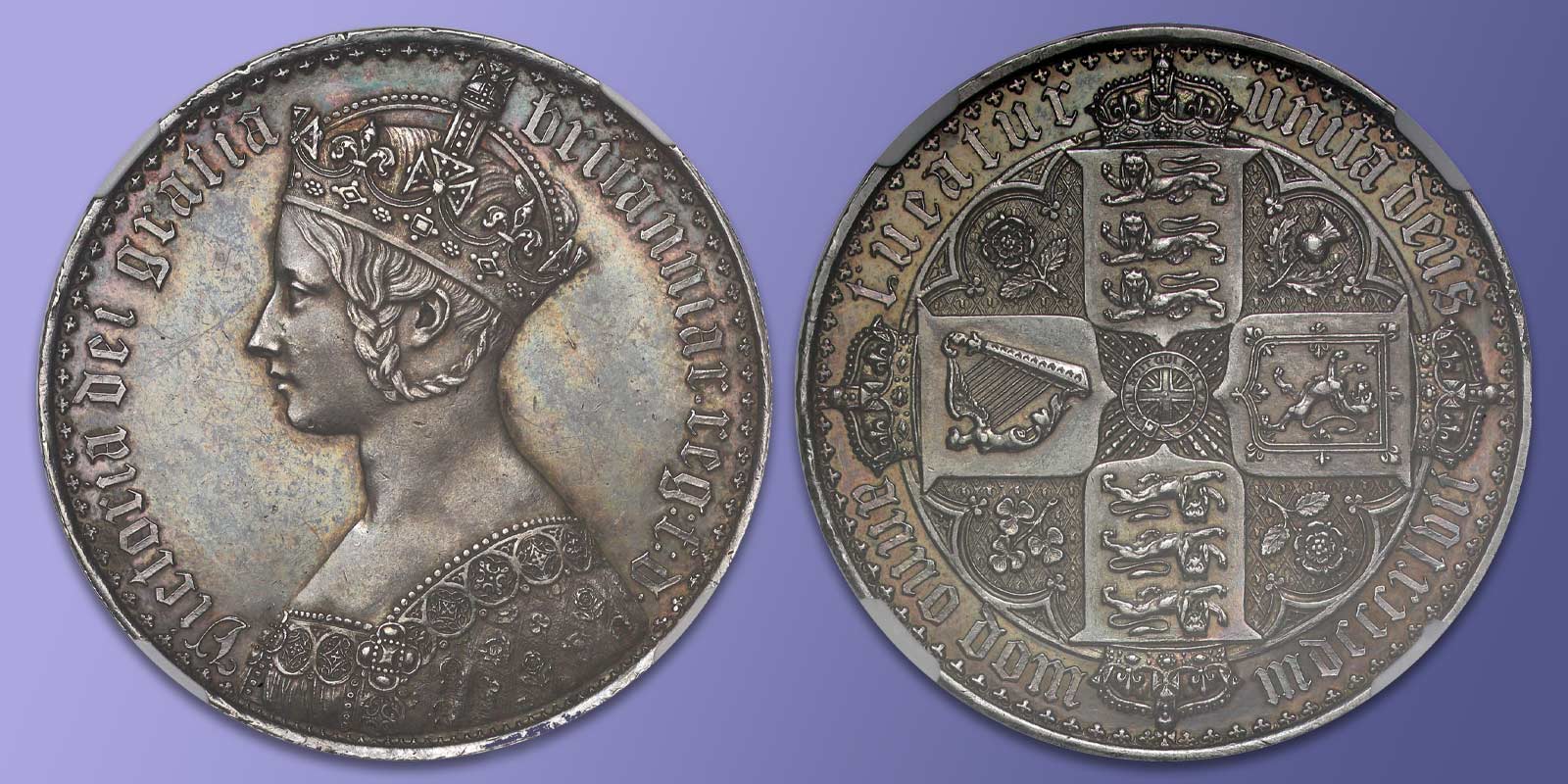 The Royal Mint reveals they have acquired a rare Gothic Crown retailing at £13,700, originally issued during the era of Gwrych Castle
Former Resident of I'm a Celebrity Castle, Lloyd Hesketh Bamford-Hesketh was an avid Coin Collector
Rare, historic coins offer a glimpse into history and is early example of collectible coins
As this year's series of 'I'm a Celebrity Get Me Out of Here' returns to Gwrych Castle in North Wales, The Royal Mint is showcasing their collection of historic Gothic coinage and asking, did these coins ever see within the walls of the Gothic castle?
Rebecca Morgan, Director of Collector Services at The Royal Mint, comments: "We recently acquired a beautiful Victoria 1847 Proof Gothic Crown as well as a number of other Gothic coins and as with all coins, we delve into the history and story behind every piece. This masterpiece was struck during the heyday of the castle and given the time period, we found ourselves asking whether this beautiful coin ever made its way to Gwrych Castle in North Wales?"
The Gothic Crown was not intended as a circulating coin so would not have been used as currency but due to its beauty and rarity, people avidly collected them at the time, demonstrating just how long coin collecting has been around for. They were not readily available (with just 8,000 produced), so even at the time, they were incredibly sought after.
Dr Mark Baker founder of the The Gwrych Castle Preservation Trust comments: "Gwrych Castle was built between 1812 and 1822 by Lloyd Hesketh Bamford-Hesketh as a memorial to his mother's ancestors and we know from our archives that he was indeed an avid coin collector. I would imagine he would appreciate the beauty and also the rarity of this particular coin and I too wonder if one of the Royal Mint's Gothic Crowns ever graced the walls of the castle."
Dr Baker continues: "As an archaeologist, his primary passion was Roman and Iron Age coins but as he was also a Fellow of the Society of Antiquaries, he also took a keen interest in medieval architecture, art and archaeology."
In the 1960s a hoard of coins, now known as the Llys Awel Hoard, was found above the castle, and may have formed part of a larger cache of coins that had been collected by Bamford-Hesketh. These are currently on display at the National Museum Wales.
Rebecca continues: "The story of coins and the history that surrounds them - what were they used for, who's hands could they have passed through, what point in time did they see - It brings a whole different facet to coins, especially historic coins. Aligning historic coins with contemporary culture such as the infamous, temporary home of 'I'm a Celebrity' contestants is a great way for people to understand that these collectable pieces are part of the fabric of our society."
Introduced in 1847, the Gothic Crown portrait of Queen Victoria was created by William Wyon, former Chief Engraver at the Royal Mint. Queen Victoria wears a dress embroidered with roses representing England, thistles representing Scotland and Shamrocks, which represent Ireland. This was the first time since the coinage of Charles II that a monarch wore a crown on official British coinage.
The Royal Mint originally sent the coins to the Bank of England for distribution, except for around 400 pieces, that were retained for issue by senior Mint staff.
For more information about the Royal Mint's historic coin offering, visit https://www.royalmint.com/our-coins/ranges/historic-coins/
ENDS
Introduced in 1847 on the silver crown, the outstanding Gothic portrait was created by William Wyon, former Chief Engraver at the Royal Mint. Queen Victoria was portrayed in a medieval style, representing the fanciful splendour of the era. She faces left and wears an ornate crown and its tip cuts through the border of trefoil which arcs around the coins inner edge. The inscription, which is placed below the arching trefoil, is in a medieval gothic style font in upper and lower case.
With an extensive network of numismatic connections, in house knowledge and an unrivalled archive, The Royal Mint is ideally placed to source these rare and special historical coins and our collector Services division has significant growth over the last year as customers seek support to build their collection, buy a memorable gift or seek potential investment opportunities.
About The Royal Mint
With a history spanning more than 1,100 years, The Royal Mint is Britain's oldest companies and the original maker of UK coins. Today The Royal Mint is a premium British maker, providing carefully crafted coins and precious metal products for the UK and overseas. Based in Llantrisant, South Wales it has three main focuses as a business: Currency, Consumer (collectable and rare, historic coins) and precious metals investment.
Collecting with The Royal Mint:
Every coin tells a story, from a rare gold Sovereign to a Peter Rabbit™ 50p coin. The Royal Mint aims to inspire collectors young and old, and nurture a love of collecting through unique designs and popular themes. As the maker of UK coinage, we have unparalleled knowledge about coins, from the historic coins of our past, through to the collectable commemorative coins of today. Sourcing and authenticating pre decimal coins is a natural fit for The Royal Mint as we struck each one.
Investing with The Royal Mint:
As a world authority on precious metals, The Royal Mint has traded and made products in gold and silver for centuries. Since launching its designated precious metals investment arm six years ago, The Royal Mint has grown rapidly to become the home of gold in the UK – increasing its market share and becoming the largest producer of bullion coins in Britain. As well as offering physical precious metal investment options in the form of bars and coins, The Royal Mint also offers a range of digital investment options including DigiGold, Little Treasures, designed for children, and Gold for Pensions
Celebrating with The Royal Mint:
For over a thousand years The Royal Mint has marked the moments that changed the world on coins - from coronations to conflict, from commemorations to celebrations. The designs are captured on commemorative coins, minted in a range of metals. Commemorative coins do not always enter circulation but give collectors the chance to purchase coins to keep and cherish. Recent themes have included David Bowie, Winnie the Pooh, Decimalisation and Team GB. Each commemorative coin is carefully struck up to three times in order to create a superbly detailed finish, and ensuring each one meets the standards The Royal Mint is famous for.
The Royal Mint Experience
The Royal Mint opened its popular visitor centre, The Royal Mint Experience, at its home in Llantrisant, South Wales in 2016. The award-winning attraction welcomes around 200,000 visitors a year and is the place to explore the 1,100-year history of coins.
Images
The Royal Mint retains copyright ownership © of all images. These may only be used for editorial purposes and cannot be sold or used for other marketing purposes without the permission of The Royal Mint.