The Royal Mint Museum celebrates winners of Remembering Decimalisation short-story competition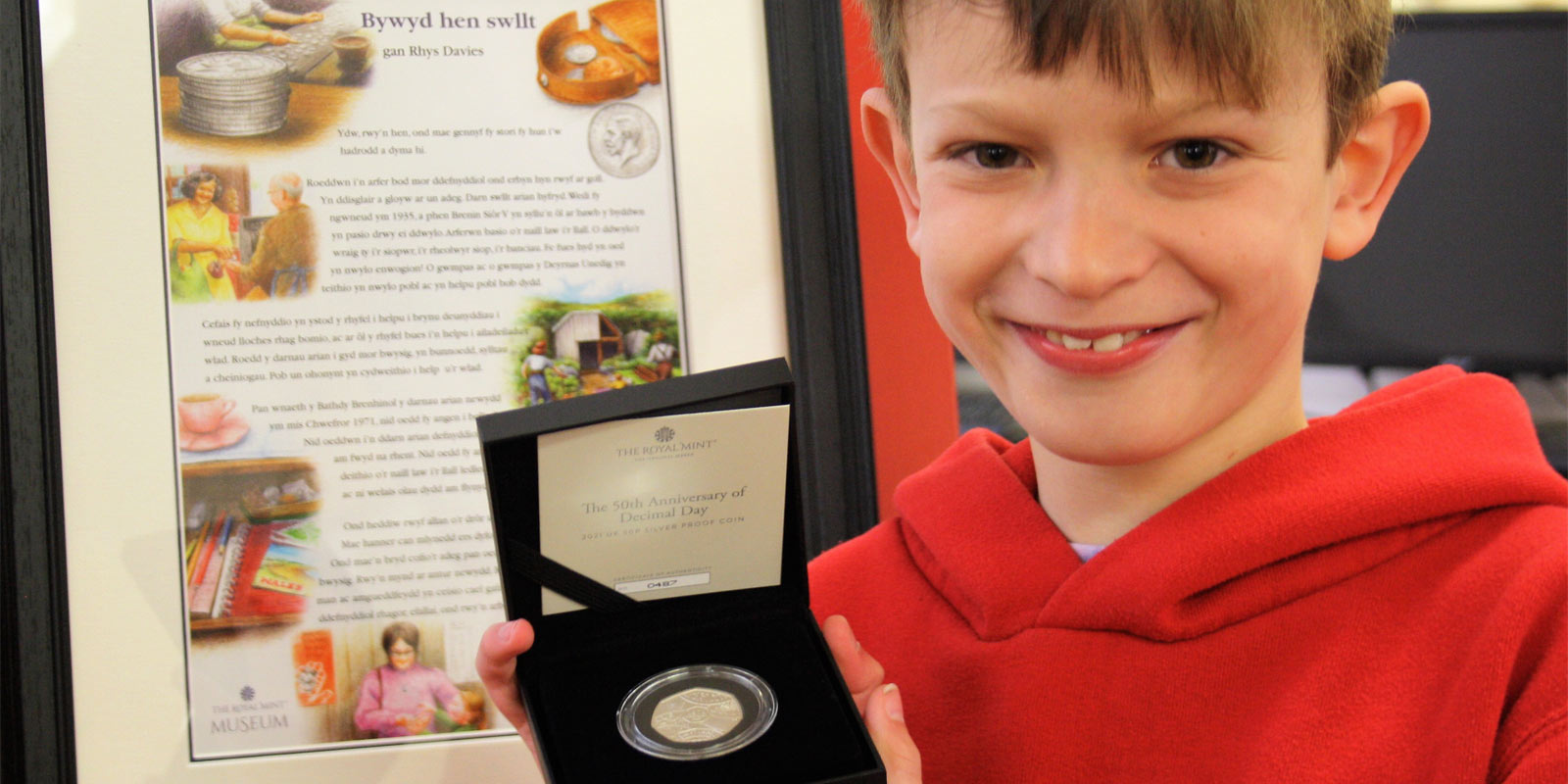 The Royal Mint Museum has revealed winners of its short-story competition for schools in Wales
The Remembering Decimalisation project celebrates through the eyes of young writers
The project also commemorates 50 years of The Royal Mint in Wales
The Royal Mint Museum has announced the winners of its inaugural short-story competition which invited primary school children across Wales to celebrate the 50th anniversary of Decimalisation earlier this year.
More than 250 young people aged between 9 and 11 took part in the creative writing task which celebrated 50 years since Britain's currency became decimal.
The 'Remembering Decimalisation' activity also commemorates The Royal Mint's arrival in Llantrisant to produce the many millions of new coins; as The Original Maker of coins still does today.
In a special online event, Children's Laureate Wales and guest judge, Eloise Williams hailed the hundreds of entries which reimagined decimalisation through the eyes of young boys and girls.
The award-winning author handed the top prize to 10-year-old Rhys Davies from Ysgol y Bannau in Brecon for his 'The Life of an Old Shilling'.
Such was the standard of entries; a special commendation prize was awarded to 11-year-old Gwenno Beech from Ysgol Llanlechid in Gwynedd for the Welsh-language short story 'Lleidr Annisgwe'.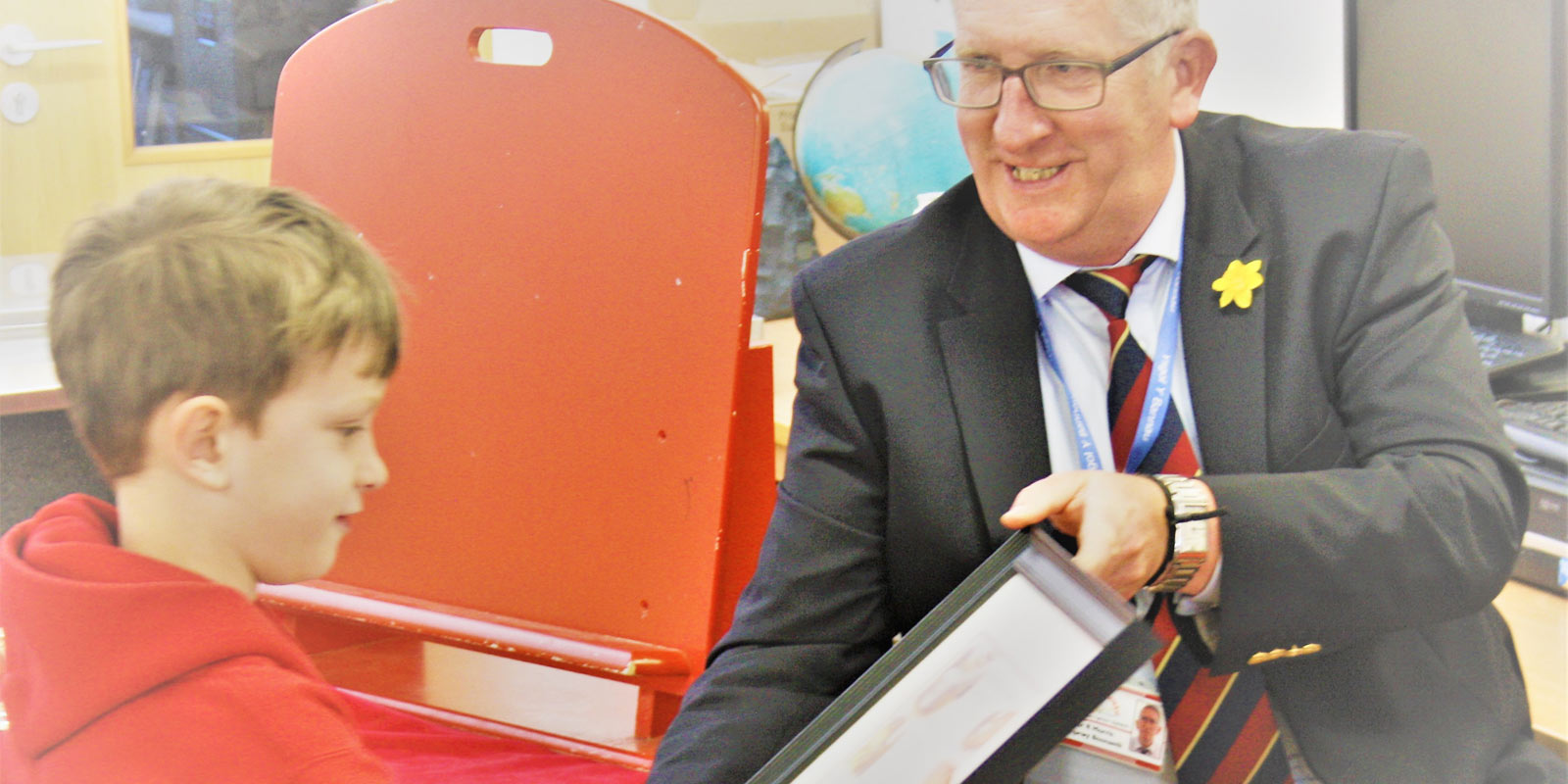 Eloise Williams, Children's Laureate Wales, said: "It has been a privilege to judge this inspiring competition and hear decimalisation come to life in a truly unique way. I want to thank and congratulate Rhys and Gwenno for their wonderful stories. As I grew up very near the Royal Mint, I have an affinity to many of the characters and locations at the very heart of these wonderful stories. Well done and da iawn to everyone who has taken part."
Rhys's prize-winning work will be published, along with illustrations from artist Rebecca Green, in the literary magazine 'New Welsh Review'. Additionally, the story has been shared in The Royal Mint's internal publication 'We All Matter' for up to 1,000 employees to enjoy.
Mr Richard Morris, Deputy Head and Teacher of Class Six at Ysgol y Bannau, said: "On behalf of Ysgol y Bannau, I am so proud of Rhys and every student who took part in this wonderful competition. Learning to write for different audiences is an important skill for people of all ages. The class used the competition brief to demonstrate their ability to write a story that would be read and enjoyed by many people and published in an arts magazine. Rhys fulfilled this brief with his engaging short story about the life of an old shilling and is most-worthy of the top prize."
Chris Barker, Information and Research Manager at The Royal Mint Museum, said: "As one of the most important museums dedicated to telling the story of Britain's money, we are thrilled to engage with hundreds of children to capture a contemporary twist on an historical occasion. We are grateful to all the children and schools for their enthusiasm and delighted to share the winning stories, alongside illustrations from artist Rebecca Green, for all to enjoy."
The competition was launched in February 2021 as part of a nationwide campaign to get communities talking about decimalisation. As well as reaching out to young children, The Royal Mint Museum has engaged care home residents with their popular reminiscence session 'Museum in a Box'. For more information, please contact: decimalisation@royalmint.com or visit https://www.royalmintmuseum.org.uk/decimalisation/
ENDS
Media enquiries - The Royal Mint Press Office:
0845 600 5018 (calls cost 5p per minute) or email press.office@royalmint.com www.facebook.com/theroyalmint
Images
The Royal Mint retains copyright ownership © of all images. These may only be used for editorial purposes and cannot be sold or used for other marketing purposes without the permission of The Royal Mint.
About The Royal Mint
The Royal Mint has an unbroken history of minting British coinage dating back over 1,100 years. Based in the Tower of London for over 500 years, by 1812 The Royal Mint had moved out of the Tower to premises on London's Tower Hill. In 1967 the building of a new Royal Mint began on its current site in South Wales, UK, to accommodate the minting of UK decimal coinage. Today The Royal Mint is the world's largest expert mint and has three main focuses as a business: Currency, Precious Metals and collectable and historic coins.
The Royal Mint Experience
The Royal Mint entered the tourism business in 2016 when it opened its popular visitor centre, The Royal Mint Experience, at its home in Llantrisant, South Wales. The attraction welcomes around 100,000 visitors a year.
The Royal Mint Museum
The Royal Mint Museum is a registered charity, and an accredited museum, which is based on The Royal Mint site in Llantrisant, South Wales. Established in 1816, the Museum has one of the finest collections of coins and related numismatic material in the world. A range of videos and education materials relating to decimalisation is available at: www.royalmintmuseum.org.uk