The Royal Mint Museum Celebrates The Platinum Jubilee With Reminiscence Boxes And Party Packs For UK Care Homes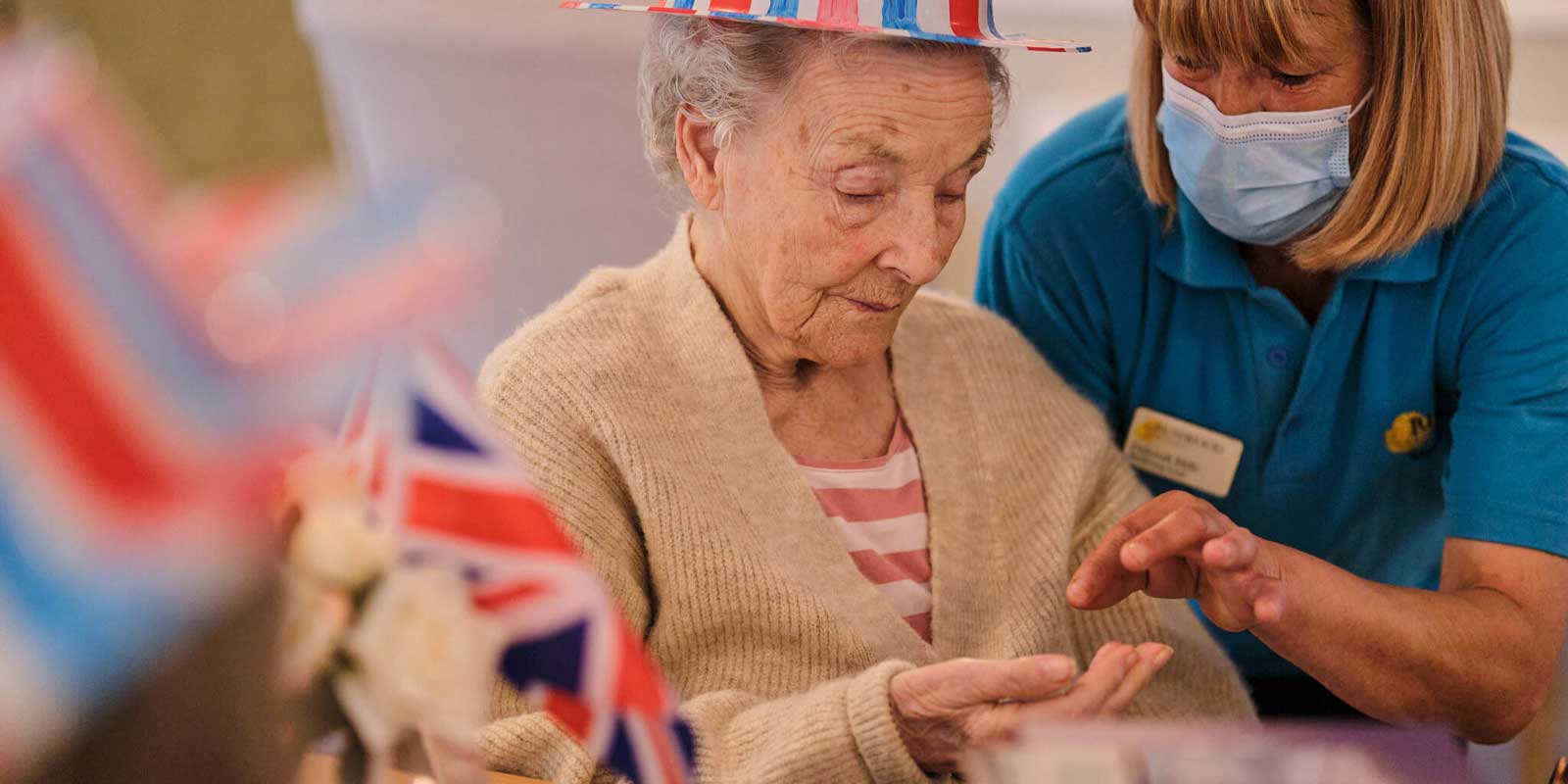 The Royal Mint Museum is running an interactive experience for care home residents to aid reminiscence and encourage conversation as part of celebrations for the Platinum Jubilee
The popular 'Museum in a Box' initiative includes new objects, audio and Toughbook content reflecting the Jubilees of Her Majesty The Queen
In recognition of the landmark national celebration, a street party pack will be sent to the first 200 residential homes to sign up at Royal Mint Museum
The Royal Mint Museum is celebrating the Platinum Jubilee with care homes across the UK, by encouraging conversation and fun among residents with their 'Museum in a Box' and special Jubilee party pack.
The scheme, which has already reached more than 590 care homes across the length and breadth of the country, is centred around a free-to-loan electronic box which stimulates interactivity and memory recall for care home residents.
Marking Her Majesty The Queen's historic jubilee celebrations, the 'Museum in a Box' has been redeveloped with 10 new objects reflecting elements of The Queen's Jubilees. Each object is fitted with a special micro-chip which, when placed on the box, plays audio clips to foster memories about times gone by.
As a special treat for the Jubilee celebrations, the first 200 care homes to sign up will also receive a free 'street-party' kit including bunting, napkins and flags for residents – and Jubilee Court Care home in Hucknall, Nottinghamshire, and Queen Elizabeth Care home in Bromley, Kent, have joined the party.
Deborah Mills, Wellbeing Lead from Jubilee Court said: "The reminiscence sessions are a fun and stimulating activity, giving care home residents the opportunity to talk about their memories of times gone by. Thanks to the Royal Mint Museum and all of their partners for the loan of the reminiscence box. It was lovely for the residents and staff to remember old times and make new memories with our own 'street party'. This has been a very positive experience for everyone."
New for 2022, the project has been boosted by the donation addition of 30 boxes, taking the total available to 70. In addition to this, many of the boxes will also receive the loan of a Toughbook laptop, kindly donated by Panasonic to enhance the experience with Jubilee related additional content. Content for the reminiscence box project has been developed with kind assistance from The National Museum of the Royal Navy, The Sainsbury Archive, The Postal Museum, The Royal Collection Trust and Hornby.
Dr Kevin Clancy, Director of The Royal Mint Museum, added: "The continuation of our reminiscence box project is something that we are very proud of. Building on the success of the work with 45 boxes and the collection reflecting the 50th anniversary of decimalisation, we are now very pleased to offer even more care homes the opportunity to borrow a box and reminisce about past Jubilees and celebrating the momentous occasion of Her Majesty's Platinum Jubilee. We hope to enable even more residents to enjoy the celebrations past and present and many thanks to the other collections that have worked with us on this project."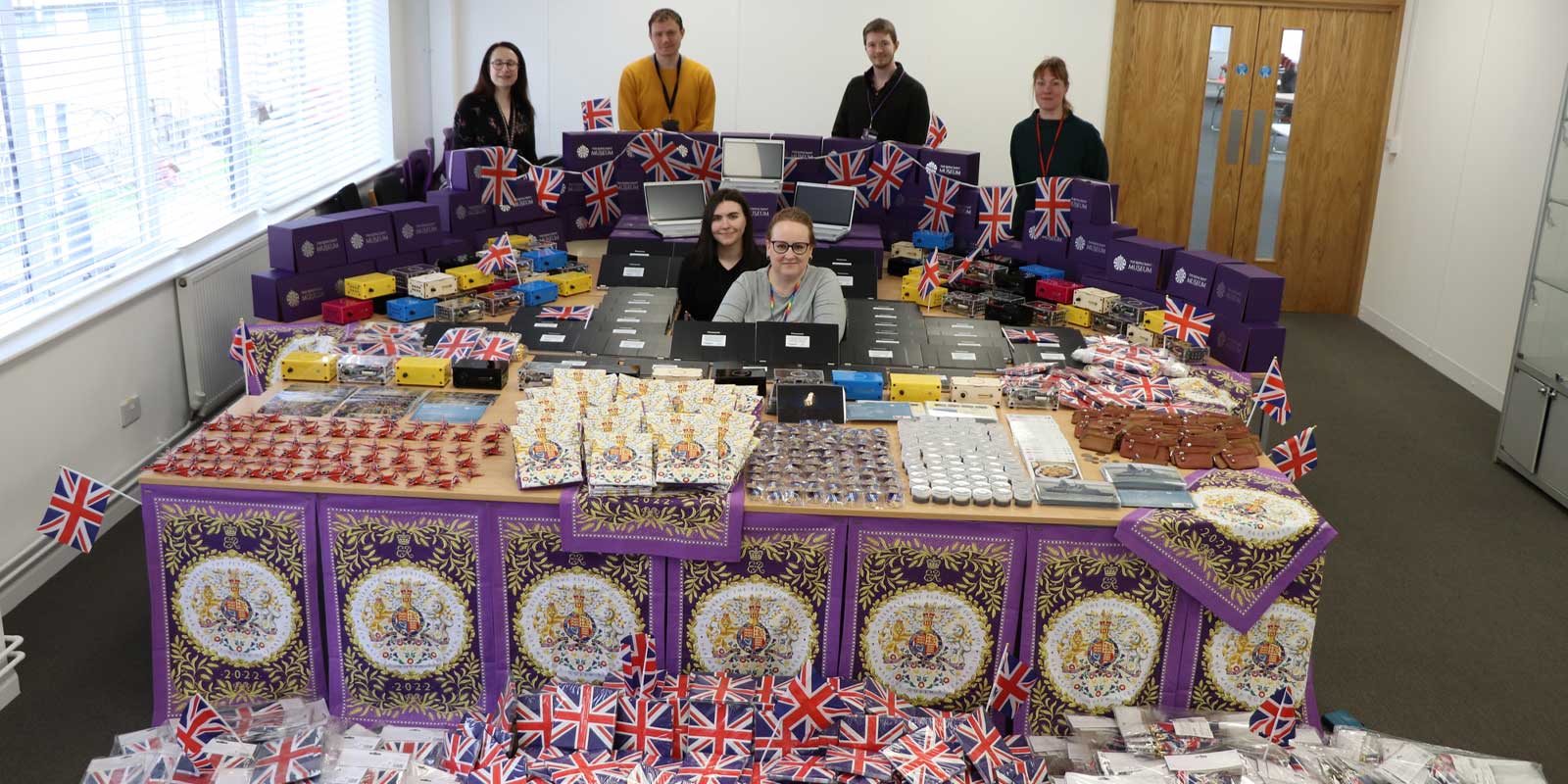 To register for a 'Museum in a Box' please contact: borrowabox@royalmintmuseum.org.uk or via https://www.royalmintmuseum.org.uk/platinum-jubilee/reminiscence-sessions/ Each care home will receive a box for two weeks, and they are thoroughly cleaned and disinfected between uses.
The Royal Mint Museum is a registered charity, and an accredited museum, which is based on The Royal Mint site in Llantrisant, South Wales. Established in 1816, The Museum has one of the finest collections of coins and related numismatic material in the world. A range of videos and education materials relating to the Platinum Jubilee is available at: www.royalmintmuseum.org.uk
ENDS