The Royal Mint launches first bullion coins from the 2024 Britannia Bullion range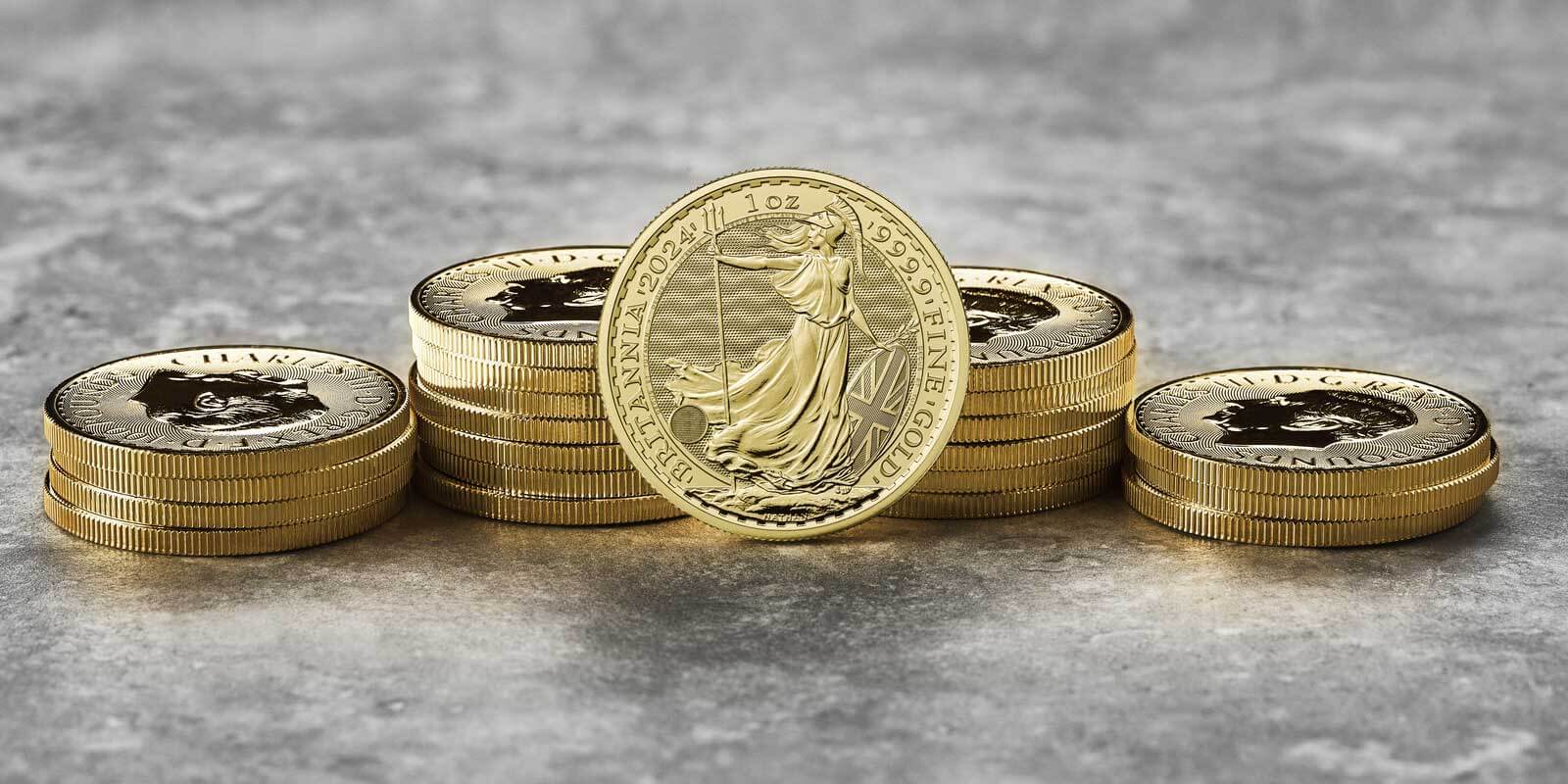 The Royal Mint has today launched the first Bullion coins from the 2024 Britannia Collection
The obverse of each Britannia in the collection will feature the official coinage portrait of His Majesty King Charles III
The Britannia is the world's most visually secure coin, with four security features, making it appealing to investors
19th September 2023:
The Royal Mint, official maker of UK coins and the home of precious metals, has today launched the full gold editions and the 1oz silver edition of the 2024 Britannia bullion coin range, featuring the official coinage portrait of His Majesty King Charles III on the obverse of each coin.
The Britannia is the world's most visually secure bullion coin, with four visual security features enabling customers to verify the product is authentic by rotating it in the light. The 2024 range is anticipated to be popular with investors and collectors.
Britannia has long featured on British coins and has been The Royal Mint's flagship bullion coin since it was first introduced in 1987. The design was created by sculptor Philip Nathan, who was challenged with creating the stunning incarnation of Britannia for a new bullion coin.
His beautifully bold Britannia is presented with carefully chosen symbols to reflect the nation's values – a shield for protection, an olive branch for peace and a trident for her maritime links. The internationally recognised design is highly regarded and only The Royal Mint is able to strike Britannia coins featuring Philip Nathan's 1987 interpretation of the icon.
Andrew Dickey, Director of Precious Metals for The Royal Mint, said: "We're pleased to launch the first bullion coins from the 2024 Britannia Bullion range. Our Britannia bullion range is one of the most sought after in the world, with its innovative security features making it appealing for investors. Simply by moving the coin you can authenticate it as a genuine Royal Mint product, giving investors complete confidence, whether they are buying directly from us or from our partners.
"The Britannia bullion collection will feature the official coinage portrait of His Majesty King Charles III on the obverse. We anticipate the 2024 Britannia bullion coins to be in high demand with collectors and investors."
Britannia bullion coins are renowned for their reliability, with their weight and quality verified at the centuries-old annual Trial of the Pyx in Goldsmith's Hall. Gold Britannia coins are VAT free for non-VAT registered private individuals and UK capital gains tax free for UK residents only, due to being legal tender.
The Britannia gold bullion range and the 1oz silver Britannia bullion coin are available to order from The Royal Mint's website now at https://www.royalmint.com/britannia/bullion-coins Shipping commences 26th September.
The 1kg, quarter ounce and tenth-ounce silver Britannia bullion coins and the one-ounce platinum edition of the 2024 Britannia bullion coin will be available in late 2023.
The tenth-ounce platinum Britannia bullion coin will be available in early 2024.