The Royal Mint launch '886', a jewellery division using gold recovered from electronic waste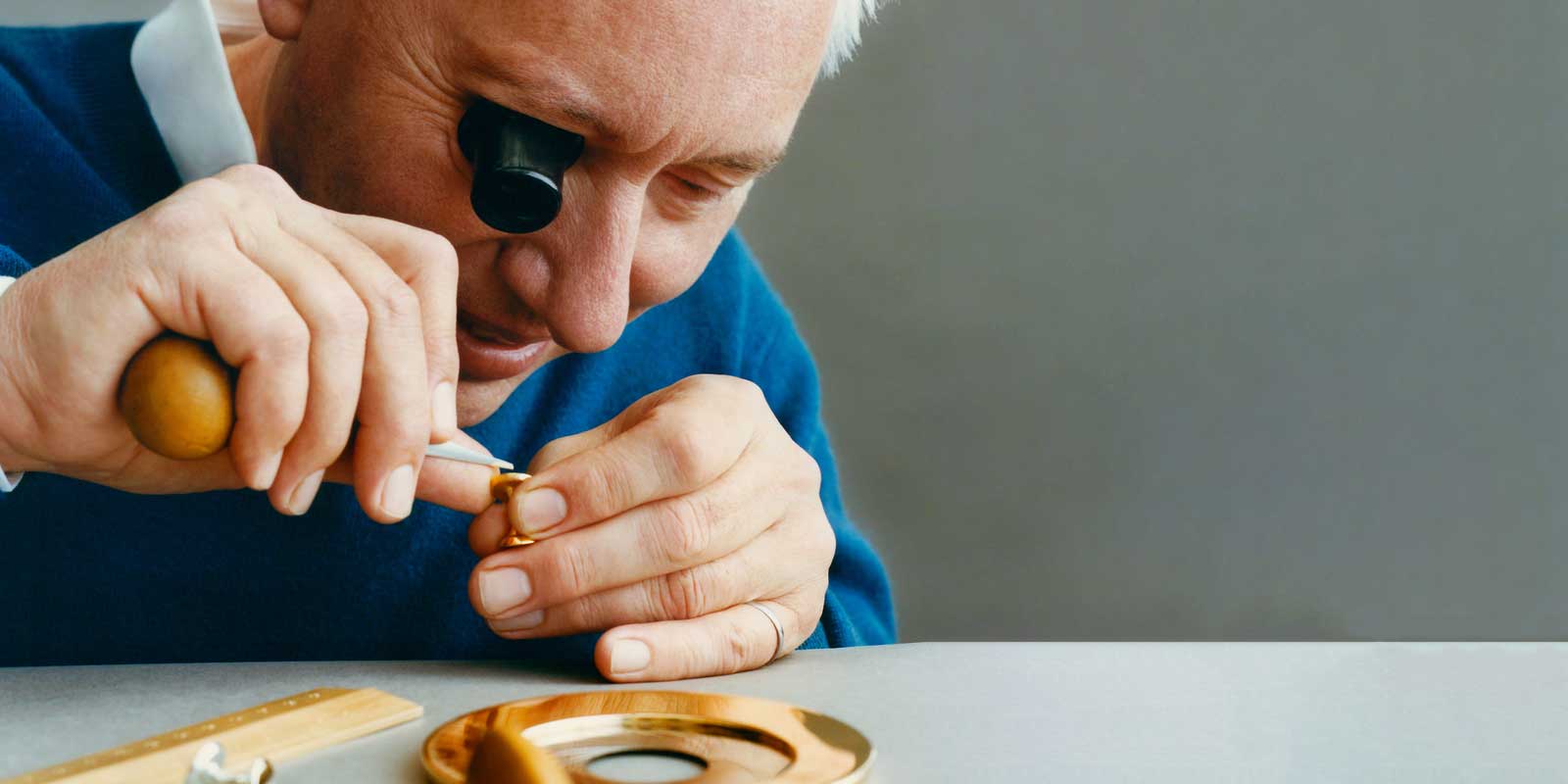 886 by The Royal Mint is a collection of fine jewellery made using gold recovered from electronic waste
Designed by Creative Director Dominic Jones, the range combines ancient coin and medal-making techniques with The Royal Mint's precision engineering
With 7% of the world's gold estimated to be contained within e-waste (here), The Royal Mint is building a plant to be able to recover hundreds of kilograms of gold each year from circuit boards
The Royal Mint has unveiled a new jewellery division – '886 by The Royal Mint' - which combines its' 1,100 years of British craftsmanship with the latest technology, using high quality gold recovered from electronic waste.
The jewellery and homeware division takes its name from the period The Royal Mint was founded, circa 886, and the inaugural collection features classic hoop earrings, T-bar chains, simple studs and elegant cuffs. Each piece is crafted from solid gold or silver, using ancient techniques more commonly used in coin and medal-making. The precious metals are struck and pulled rather than cast, increasing the density of the metal.
The expansion into luxury jewellery and homeware will help preserve the rare skills of The Royal Mint's craftspeople, while promoting sustainable design and manufacturing. Around 70% of the collection is currently produced in-house at The Royal Mint.
With 7% of the world's gold estimated to be contained in electronic waste, The Royal Mint has announced plans to build a plant in South Wales to recover precious metals from mobile phones and laptops. It is using patented new chemistry - created by Canadian clean tech start-up Excir - to recover over 99% of the precious metals contained within circuit boards.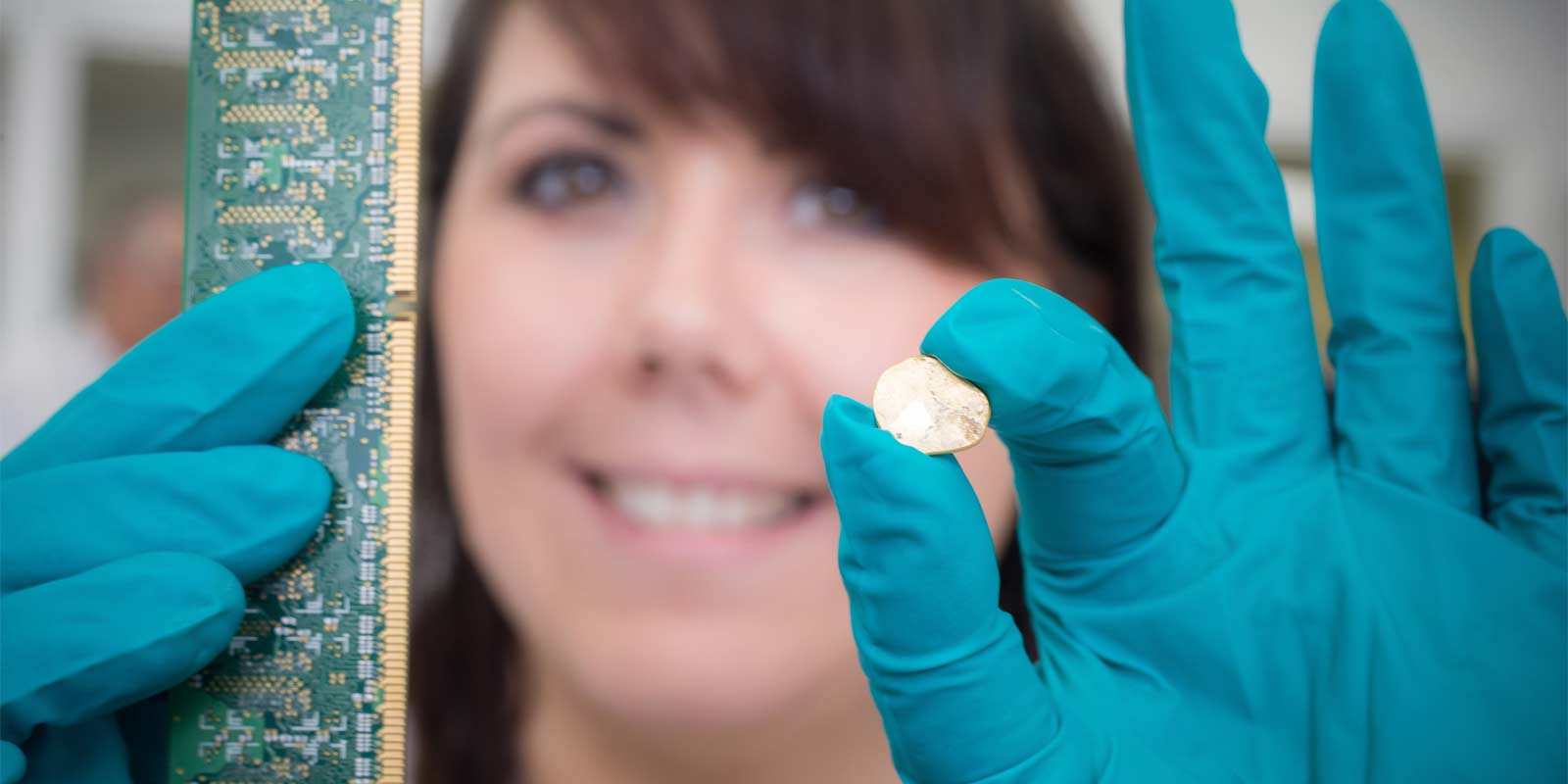 Construction of the plant is underway, and will be located within The Royal Mint's highly secure site to provide a stream of precious metals directly into the business. When fully operational in 2023, The Royal Mint expects to process up to 90 tonnes of UK-sourced circuit boards per week – generating hundreds of kilograms of gold per year.
Anne Jessopp, Chief Executive of The Royal Mint, said: "This is an exciting time for The Royal Mint as we reinvent the business for the future. We are pioneering new ways to source sustainable precious metals, and champion British craftsmanship. Our new jewellery division '886 by The Royal Mint' combines our unique heritage and skills, with a focus on cutting edge design and sustainability."
Sean Millard, Chief Growth Officer for The Royal Mint, said: "886 by The Royal Mint combines the best of our craftsmanship and heritage with innovation - ushering in an exciting new chapter for both The Royal Mint and wider industry. We are here to challenge perceptions around precious metals and help to secure the future of British craftsmanship."
"Working with our partners Excir, we have introduced world first technology to the UK capable of recovering precious metals from electronic waste in minutes. We estimate that 99% of the UK's circuit boards are currently shipped overseas to be processed at high temperatures. When fully operational our plant will process tonnes of electronic waste each week, providing a new source of high quality gold direct to The Royal Mint."
ENDS
Media enquiries - The Royal Mint Press Office:
0845 600 5018 (calls cost 5p per minute) or email press.office@royalmint.com www.facebook.com/theroyalmint
Images
Please note that copyright protects these assets. They may only be used for editorial purposes and cannot be sold or used for other marketing purposes without the permission of The Royal Mint
© The Royal Mint
About The Royal Mint
With a history spanning more than 1,100 years, The Royal Mint is Britain's oldest companies and the original maker of UK coins. Today The Royal Mint is a premium British maker, providing carefully crafted coins and precious metal products for the UK and overseas. Based in Llantrisant, South Wales it has three main focuses as a business: Currency, Consumer (collectable and rare, historic coins) and precious metals investment.