Royal Mint Reports Silver Shines On with 540% Increase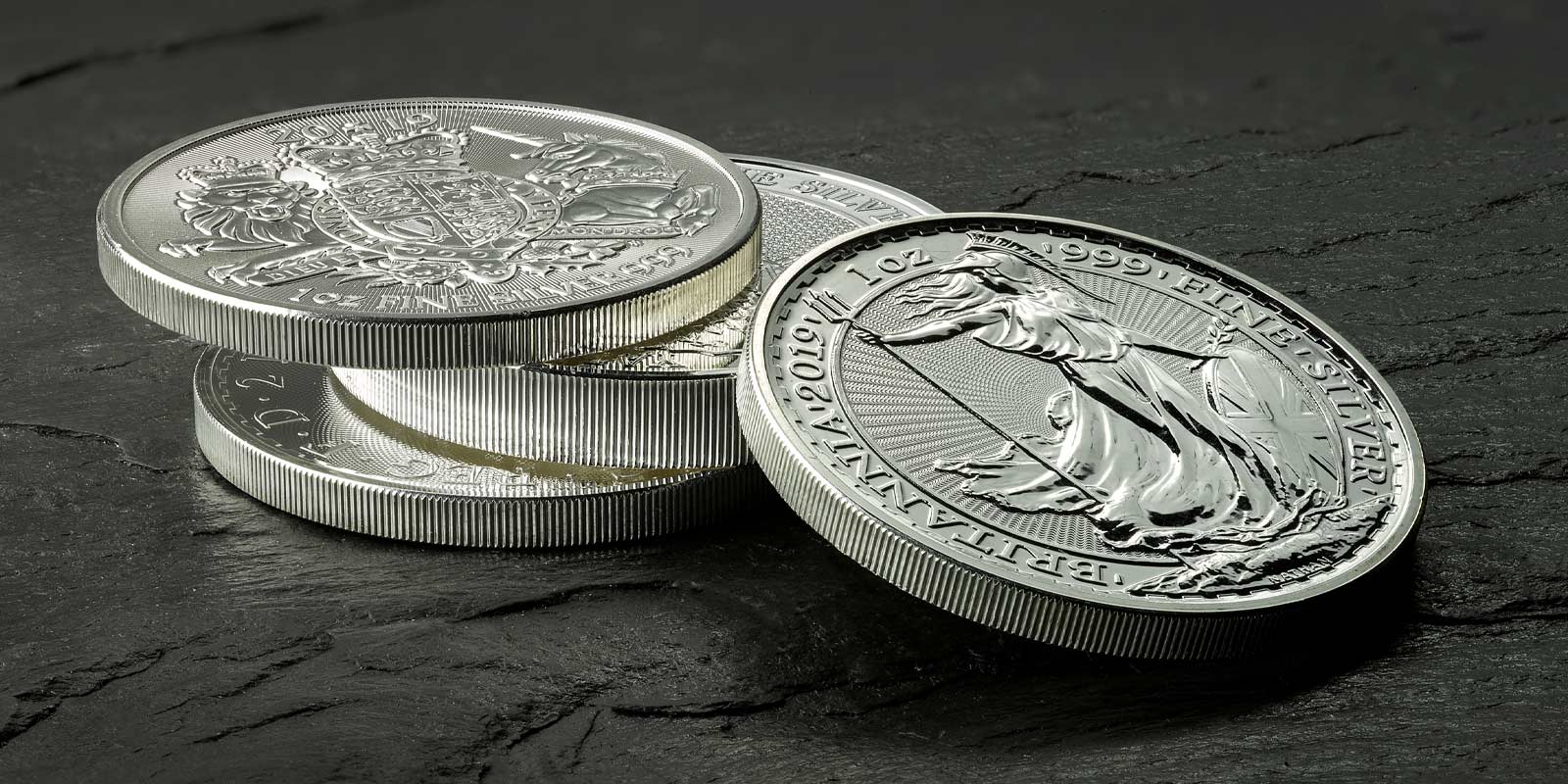 The Royal Mint has reported that the sale of Silver bars has increased by 540% in March – April 2021, compared to March/April 2020
The Gold:Silver ratio has also fluctuated close to seven-year lows.
The Royal Mint has reported that the sale of silver bars has increased by 540% in March – April 2021, compared to March - April 2020.
The sales of The Royal Mint's one-ounce silver Britannia 2021 coin also surged by over 100% during this period, with the new anti-counterfeit security features proving extremely popular with investors all over the world.
Andrew Dickey, Divisional Director of Precious Metals comments: "We experienced high demand in 2020 as investors flocked to safe-haven assets during the height of the pandemic, but this demand has continued into 2021 as more people realise the benefits of precious metals. Silver has a wide appeal because it has an intrinsic value as a finite resource, and offers a significantly lower price than gold - making it accessible for more customers."
So far in 2021, silver has continued to shine, with elevated demand in the US and Europe. As the price of gold pulled back earlier in the year, silver has held strong and slightly out-performed Gold, leaving the Gold:Silver ratio fluctuating close to seven-year lows at certain points.
Andrew continues: "Many analysts predict a bright future for silver for the remainder of 2021. Accommodative monetary and fiscal policies - traditional drivers for demand in precious metals - are expected to remain in play as the economy continues to recover from the pandemic. Furthermore, silver's use in emerging green technologies have also contributed to the positive sentiment towards the metal."
Traditionally known for making coins, The Royal Mint has grown rapidly into the precious metals market over recent years. It is now the primary producer of bullion coins in the UK, as well as offering a range of digital investment platforms which enable investors to buy and sell fractional gold, silver and platinum without taking custody of the metal. All digital holdings are backed by physical bullion bars which are stored in The Royal Mint's vault, which is one of Britain's most secure sites.
In February 2021, the much publicised Reddit phenomenon sent the silver price soaring to an eight-year peak. Social media traders piled into buying shares in silver mining companies and exchange-traded funds (ETFs) backed by physical silver bars in an attempt to create a GameStop style short squeeze. Whilst the social media frenzy has since abated, demand for silver has remained strong during March and April for The Royal Mint.
Silver is subject to VAT (unlike gold). Silver bullion coins that are classified as UK legal tender are CGT exempt. For more information on The Royal Mint's precious metals offerings, visit https://www.royalmint.com/invest/
Media enquiries - The Royal Mint Press Office:
0845 600 5018 (calls cost 5p per minute) or email press.office@royalmint.com www.facebook.com/theroyalmint
Images
The Royal Mint retains copyright ownership © of all images. These may only be used for editorial purposes and cannot be sold or used for other marketing purposes without the permission of The Royal Mint.
About The Royal Mint
The Royal Mint has an unbroken history of minting British coinage dating back over 1,100 years. Based in the Tower of London for over 500 years, by 1812 The Royal Mint had moved out of the Tower to premises on London's Tower Hill. In 1967 the building of a new Royal Mint began on its current site in South Wales, UK, to accommodate the minting of UK decimal coinage. Today The Royal Mint is the world's largest expert mint and has three main focuses as a business: Currency, Precious Metals and collectable and historic coins.
The Royal Mint Experience
The Royal Mint entered the tourism business in 2016 when it opened its popular visitor centre, The Royal Mint Experience, at its home in Llantrisant, South Wales. The attraction welcomes around 100,000 visitors a year.