Royal Mint designer meets budding artists celebrating Diversity with a special exhibition at Tre Uchaf Primary School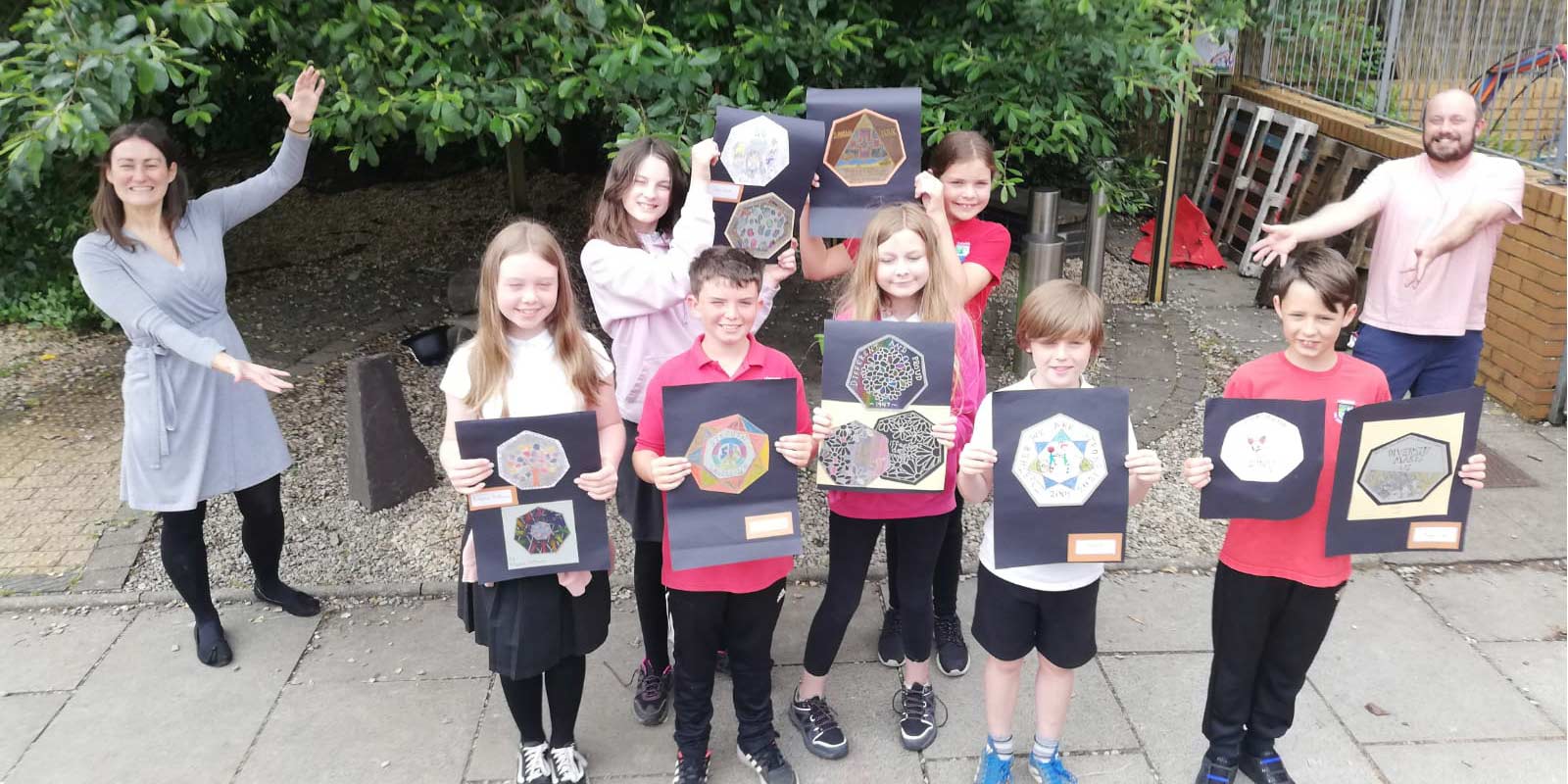 The Royal Mint's Dominique Evans has received a special welcome at Tre Uchaf Primary School, as pupils mounted an exhibition of work inspired by her design of the official Diversity Built Britain 50p coin.
One of the Original Makers of UK coins, Dominique is the artist behind the first official UK coin to celebrate diversity and mark the contribution of ethnic minorities in building a modern, prosperous Britain. The 50p was launched last year during Black History Month, with 10 million being released into circulation and a commemorative collection, available in a range of precious metals, at The Royal Mint.
During her 17 years at The Royal Mint in Llantrisant, Dominique boasts a number of high-profile designs including the 75th anniversary of VE Day, the Queen's Sapphire coronation and Jane Austen £2. The leading coin designer was also instrumental in the creation of a range of educational tools which encourage children to explore their own thoughts and feelings about diversity and to express themselves creatively, with links back to the coinage of Britain,
Tre Uchaf Primary School, in Loughor, Swansea, are one of the recipients of the educational pack sent to schools in Wales and England in October last year. They extended a special invite to Dominique to meet staff and students as part of their Diversity Built Britain art project, celebrating modern culture.
As part of the visit, Dominique enjoyed a private tour of their special exhibition of artwork curated from across the school, including work from Nursery to Year Six, with young artists ranging from 4 to 11-years-old.
The exhibition celebrates the full range of the children's creativity and the school's approach, supporting the pupils' expression of cultural values through artistic interpretation. The children also made an extra special presentation – a portrait of the artist made by Year 5 pupils.
Following her visit, Dominique commented: "Tre Uchaf are a shining example of the positivity growing across all of the schools I've been in contact with and I couldn't be happier that pupils all over are being inspired to celebrate the diversity of others, to be who they are in their individual and wonderful ways.
"The Royal Mint's Diversity education packs encourage children to design a coin based on their own perception of diversity and who in their lives inspires them, and to be placed at the centre of their project is such a huge honour and one I'll never forget. It was a pleasure and a privilege to meet the children and share in their understanding, connection and belonging to the very important themes raised by Diversity Built Britain coin.
Heading up the art project at Tre Uchaf is Alex Smith. He said: "We strive to promote aspirational attitudes at Tre Uchaf, so we were thrilled that the children met a successful Welsh designer. Interviewing Dominique about her creative process showed the children how they might apply Expressive Arts skills in their future careers, as well as how they might spread a positive message to the wider community. Celebrating diversity is important to our school, and our lovely pupils engaged with this idea with great enthusiasm."
The official UK coin, designed by Dominique Evans, features the words 'DIVERSITY BUILT BRITAIN' on a 50p coin, with interconnected triangles to represent a network, with each part just as important as the next in uniting the whole composition. You can look out for these in your change or read more about the commemorative collection at The Royal Mint.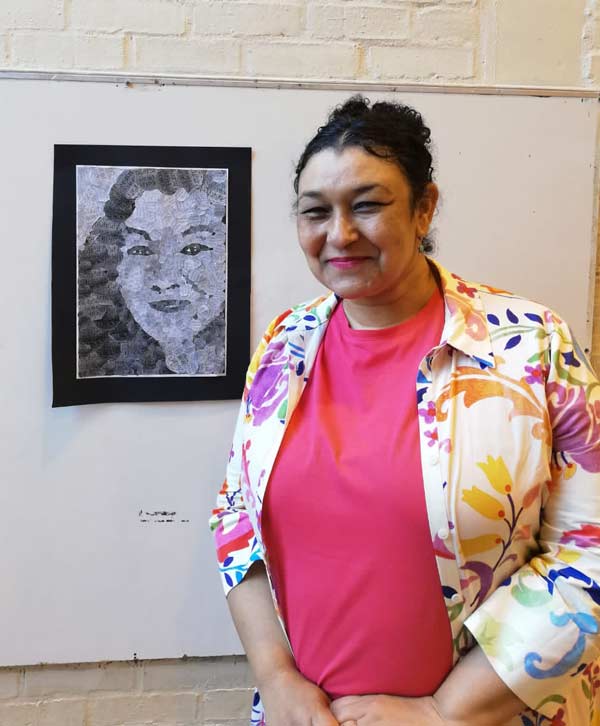 Ends.