Here, you'll learn more about the history of The Royal Mint, one of the top-rated tourist attractions in South Wales, and you will be able to see the special coins and rare historical memorabilia that our exhibition holds.
There are six different zones to explore at your leisure and visitor hosts will be ready and waiting to answer any questions you may have.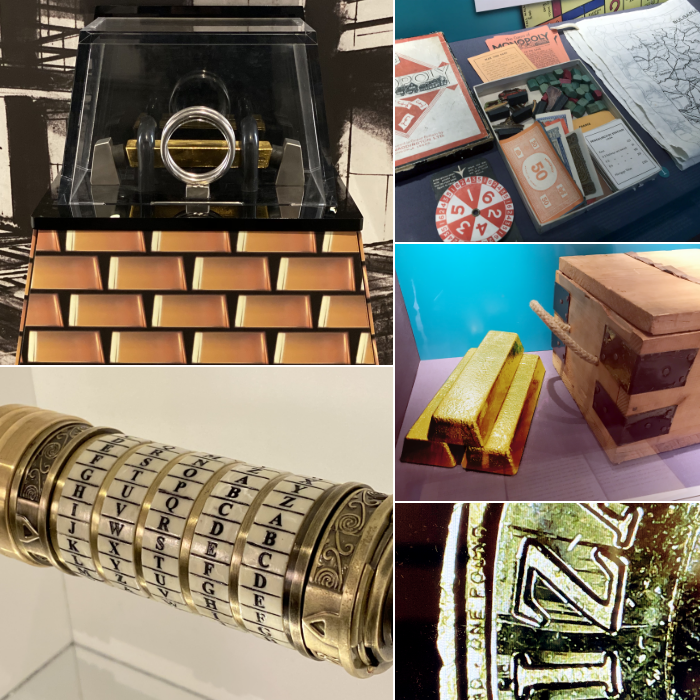 Currency Undercover
The Secret Life of Money
We invite you to step into a shadowy underworld where money is used to hide secrets and aid escapes from danger.
From real-life accounts of spies and double-agents to the fictional adventures of Hollywood's finest, our new interactive exhibition explores hidden stories of how money and gold have been used in covert operations and life threatening missions.
Rarely seen objects are on public display and you can test your skills as a master code breaker with our interactive exhibits
PLUS - Crack our cryptex and discover the code word for your opportunity to win a 2020 Half Sovereign Gold Proof coin!.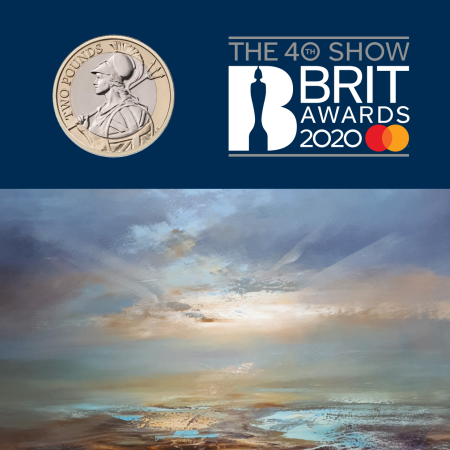 The spirit of a nation
Celebrating Britannia throughout history
For a limited time only, we will have a display of objects throughout history featuring Britannia.
Included in the display will be an original Brit Award statuette from 1992, as we join The Brits in celebrating the 40th award ceremony in February 2020.
The display in our exhibition hall changes regularly, featuring coins, medals and associated objects from the past 1,100 years.
Book your tour tickets today and be transported back to iconic moments in British history.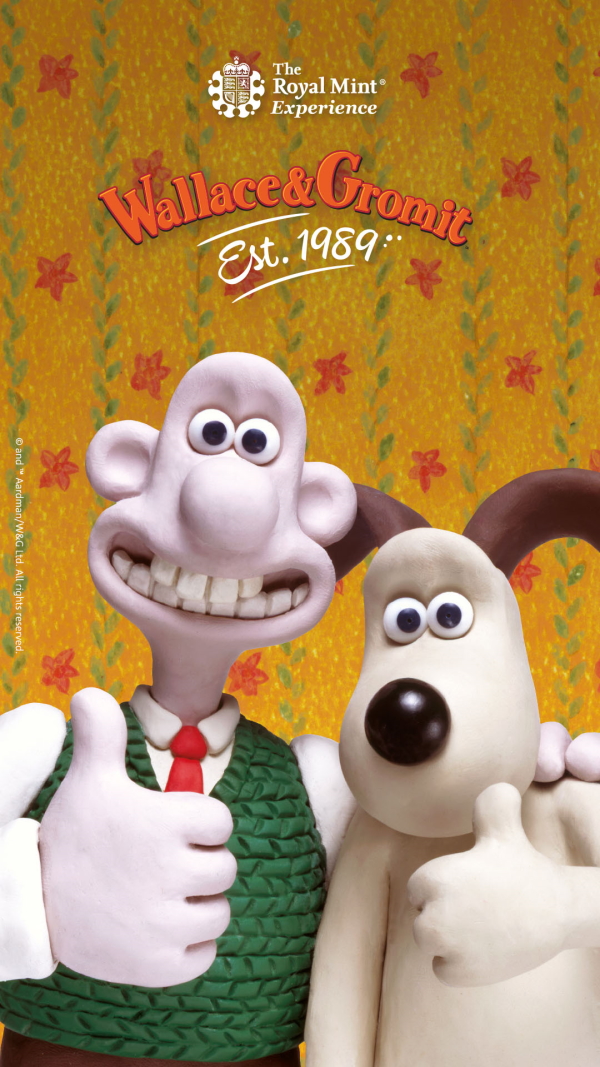 The Beagle has landed at The Royal Mint Experience!
Twenty years after man landed on the moon, man and dog popped up for a picnic. Wallace and Gromit rocketed moonwards in A Grand Day Out in November 1989 and our world was never the same again. To celebrate 30 years of these beloved British characters, a special exhibition has arrived at The Royal Mint Experience.
Available to view now, sets from The Curse of the Were-Rabbit and Wallace & Gromit's World of Invention are on display in our exhibition hall. Alongside the sets, you will be able to trace their progress to superstardom, watch an interview with Merlin Crossingham, Wallace & Gromit Creative Director, as well as footage of Aardman animators working on models of the inseparable duo.
The exhibition is available as a part of The Royal Mint Experience tour and is only here for a limited time. Book your tickets today before Wallace and Gromit blast off on their next adventure!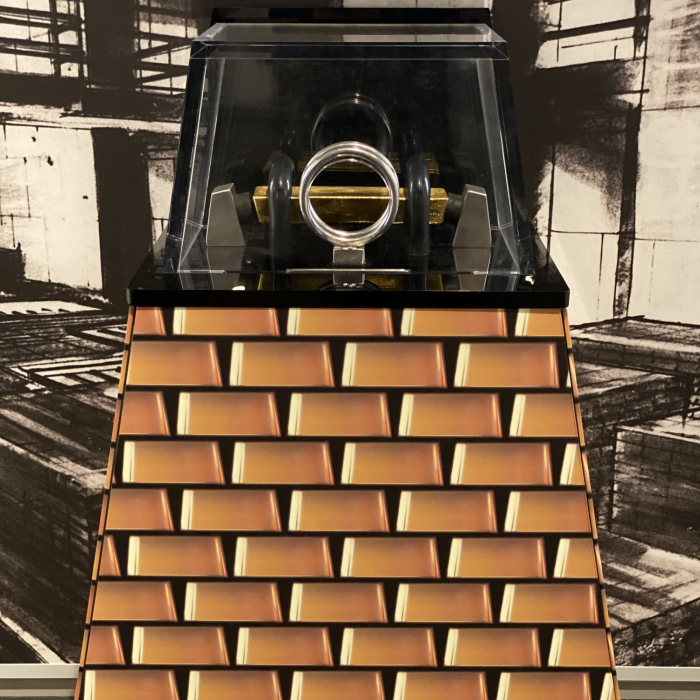 Lift a gold bar worth over £400,000!
Among other objects, our 'Currency Undercover' exhibition explores some fascinating stories about how Gold Bullion has been transported during times of international crisis.
The exhibition features an official sketched drawing of Fort Knox, from the Ken Adam archive, displayed behind a gold bar housed in a protective case allowing visitors the opportunity to touch and even lift a 400oz gold bar.
Book your tickets today!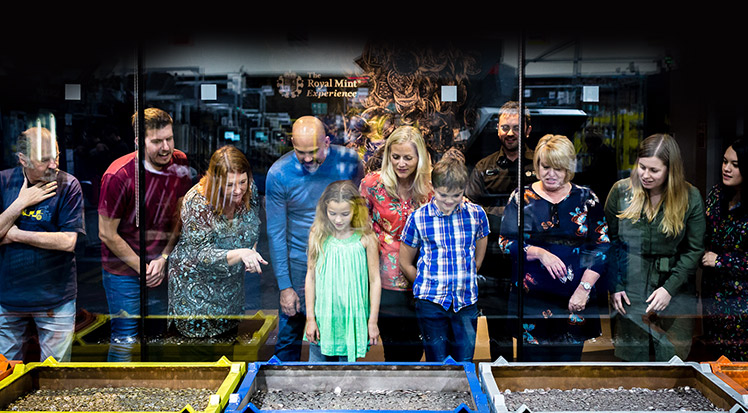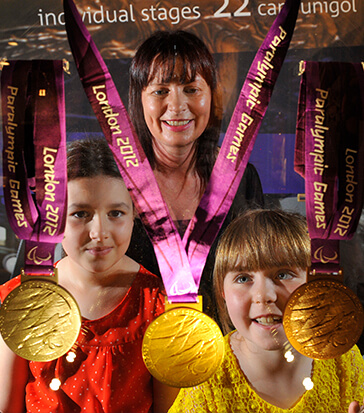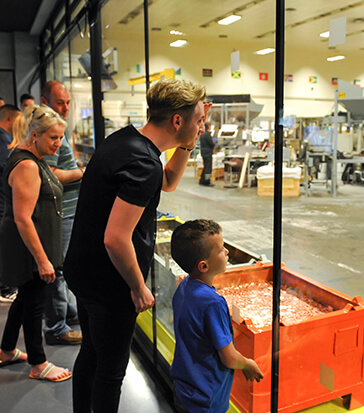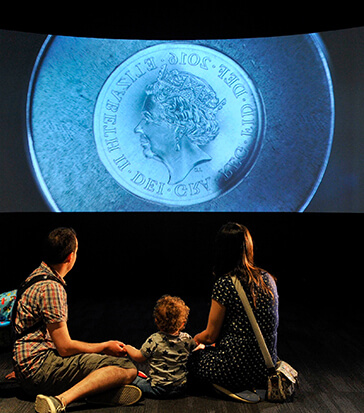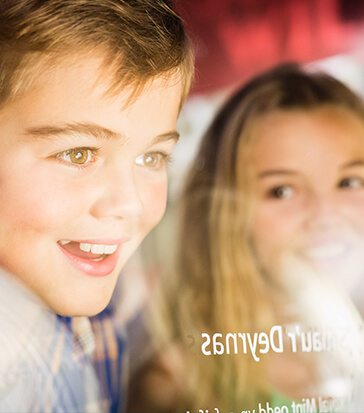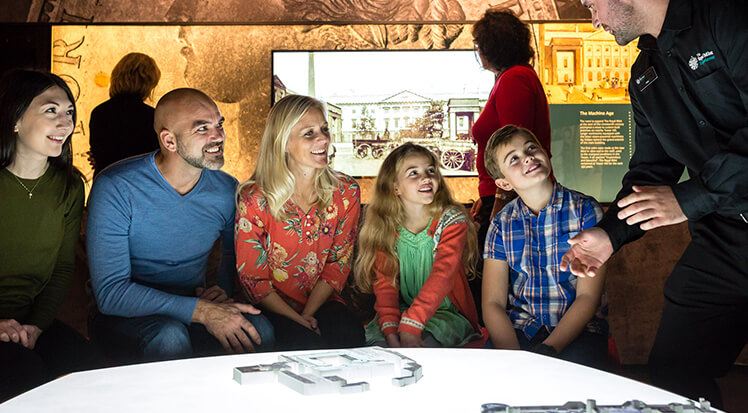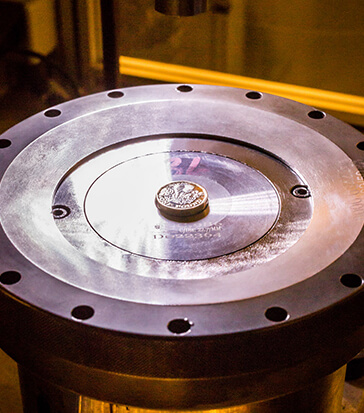 The zones available for you to explore are:
The Royal Mint and the Community – explore the origins of The Royal Mint and our 1,100-year history, our links with the Tower of London and the story behind our move to Wales.
The Royal Mint and the World – we have produced coins and medals for more than 100 countries, and we also designed and created the medals for the London 2012 Olympic Games.
Making Money – this zone gives you an opportunity to learn more about the detailed processes involved in producing a coin, the work that goes into it and the history behind Britain's coinage.
The Other Side of The Royal Mint – take a look at our fascinating and wide range of military, sporting and commemorative medals.
The Meaning of Coins – uncover many of the different roles and the traditions behind the coins we use every day.
Coins and Collecting – discover more about the appeal and traditions of coin collecting, a hobby which captivates people of all ages.