Here, you'll learn more about the history of The Royal Mint, one of the top-rated tourist attractions in South Wales, and you will be able to see the special coins and rare historical memorabilia that our exhibition holds.
There are six different zones to explore at your leisure and visitor hosts will be ready and waiting to answer any questions you may have.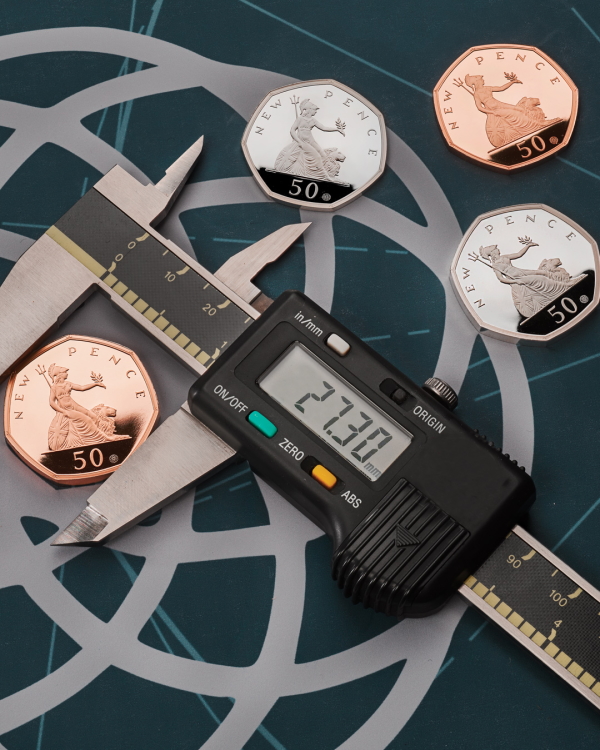 The shape of a revolution
Celebrating 50 years of the 50p
For a limited time only
Discover the history behind one of the most iconic coins in the world. Introduced in October 1969, the 50 new pence replaced the ten shilling note. With a revolutionary, equilateral heptagonal design, the coin shaped the way for the future of currency. Discover some of the early trial pieces and how the coin was first introduced in this limited-time exhibition.
The display in our exhibition hall changes regularly, featuring coins, medals and associated objects from the past 1,100 years.
Book your tour tickets today and be transported back to iconic moments in British history.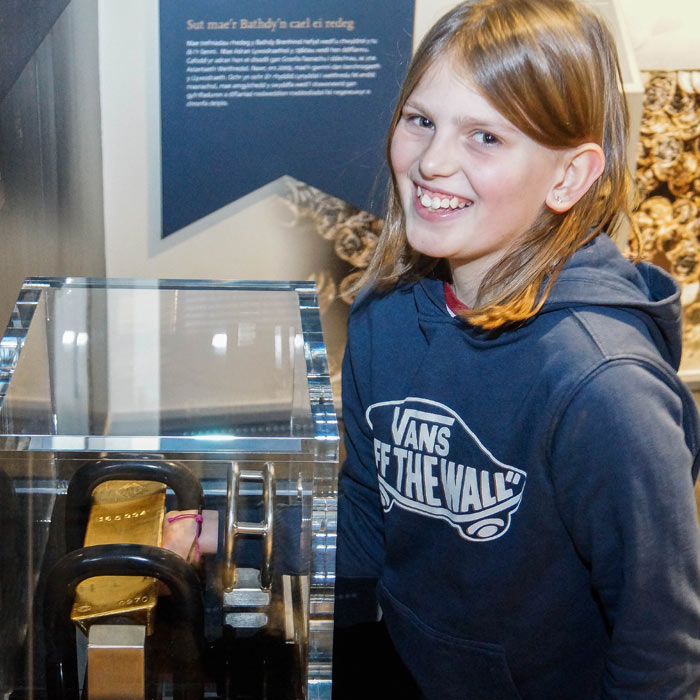 Lift a gold bar worth over £400,000!
December 2018 marked the 50th anniversary of The Royal Mint moving to Llantrisant. Our pop up exhibition, which opens its doors to the public for a limited period of time, explores the reasons behind the move from Tower Hill, how the Mint has developed making coins and overseas currency over the years and offers an exciting snapshot into the personal experiences of the staff who have worked at the Mint during this time.
The exhibition features an interactive dragon animation, displayed behind a gold bar housed in a protective case allowing visitors the opportunity to touch and even lift a 400oz gold bar.
Book your tickets today!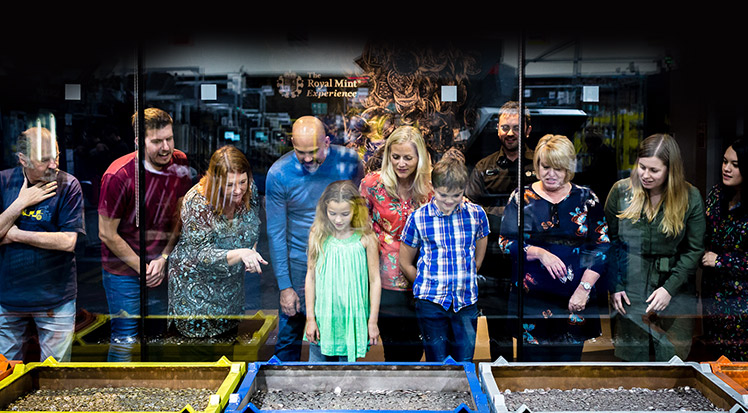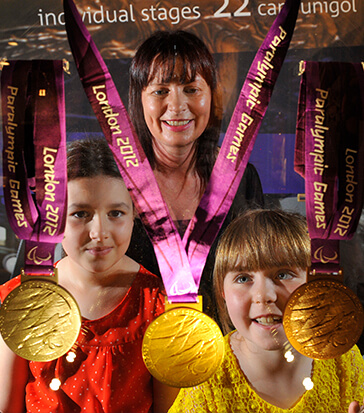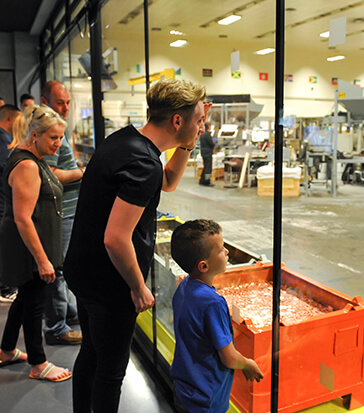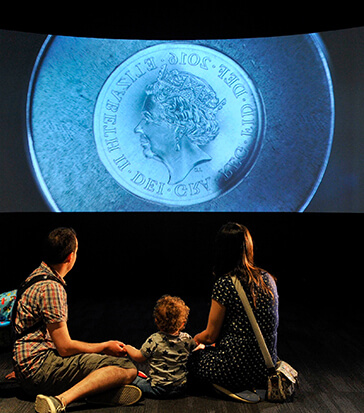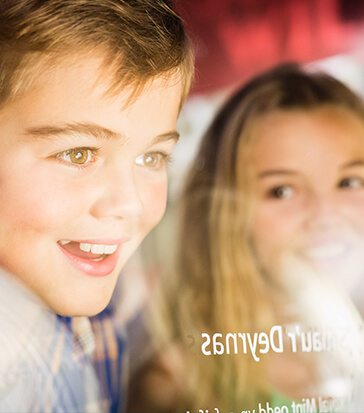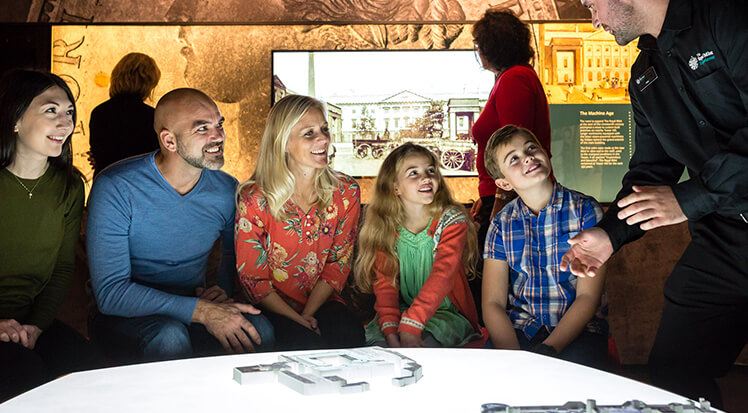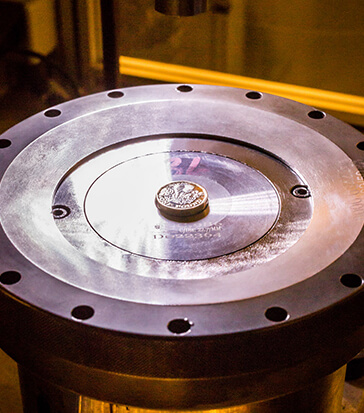 The zones available for you to explore are:
The Royal Mint and the Community – explore the origins of The Royal Mint and our 1,100-year history, our links with the Tower of London and the story behind our move to Wales.
The Royal Mint and the World – we have produced coins and medals for more than 100 countries, and we also designed and created the medals for the London 2012 Olympic Games.
Making Money – this zone gives you an opportunity to learn more about the detailed processes involved in producing a coin, the work that goes into it and the history behind Britain's coinage.
The Other Side of The Royal Mint – take a look at our fascinating and wide range of military, sporting and commemorative medals.
The Meaning of Coins – uncover many of the different roles and the traditions behind the coins we use every day.
Coins and Collecting – discover more about the appeal and traditions of coin collecting, a hobby which captivates people of all ages.