Coin collecting is a fascinating and diverse hobby with so many interesting stories behind it. We recently spoke with Adam, a passionate coin collector, about his hobby and some of his favourite coins. Adam is a 28-year-old professional who works for an online e-commerce company and runs a coin collecting blog, Chancery Collection, in his spare time.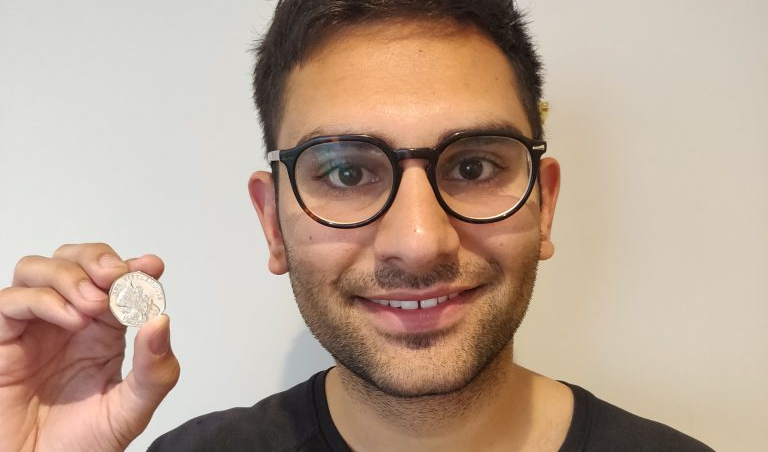 How long have you been a coin collector?
I've been coin collecting since the Beatrix Potter coins came out in 2016 – I was always a big fan of the books growing up so was naturally drawn towards the coins when I saw them in my wallet. I began researching the collection and like many others, began the hunt to own them all. Since then my collection has expanded into other modern coins. My blog began originally because I wanted a place to share my knowledge and passion of coins but since it has evolved into more of marketplace. It's fair to say I spend a huge amount of my free time researching coins!
Do you have a particular coin, theme or denomination that you favour?
50p is by far my favourite but that's because some of the designs are so cool. The new Stephen Hawking design has been my favourite of the most recent releases, the black hole design is so intricate and neat. But it goes without saying that Beatrix Potter is my all-time favourite collection though – I was eagerly awaiting the latest 2019 Peter Rabbit commemorative coin.
What is your advice to those looking to start coin collecting as a hobby?
If you're collecting as it's a passion and not an investment, I would say go with your gut feeling and what you're naturally drawn to. Coin collecting can be so extensive and random, which is the beauty of it. There really is something for everyone. I have a friend for example who only collects pink coins!
Do you buy Proof or Brilliant Uncirculated coins or collect from change?
I do a mixture of both. When I started out, I bought a lot of BU coins from Royal Mint and still do, but more often I trade with other collectors or occasionally collect from change. The coin community is so welcoming that most people will help you source available coins for your collection. The Royal Mint's Swap Shop on Facebook is a great place to start.
What would you love to see on a coin?
I would love to see jokes on the inside of coins, I think British humour is universally recognised and it'd be a very British thing to have a joke on one side of the coin and the punchline on the other!
Why do you feel The Royal Mint is the industry leader for UK coins?
The Royal Mint has such a long history of minting British coins it's hard to rival their legacy. They create amazingly well-designed coins which keeps a thriving coin collecting community extremely happy.
Thanks for taking the time to chat to us Adam!
If you would like to be featured on our blog, please get in touch by sending us a direct message on Facebook or Twitter