The designs created for the Harry Potter collection are sparkling and spellbinding. They are the result of the design work of celebrated artist Jim Kay and product designer Ffion Gwillim allied to the excellence of many craftspeople at The Royal Mint.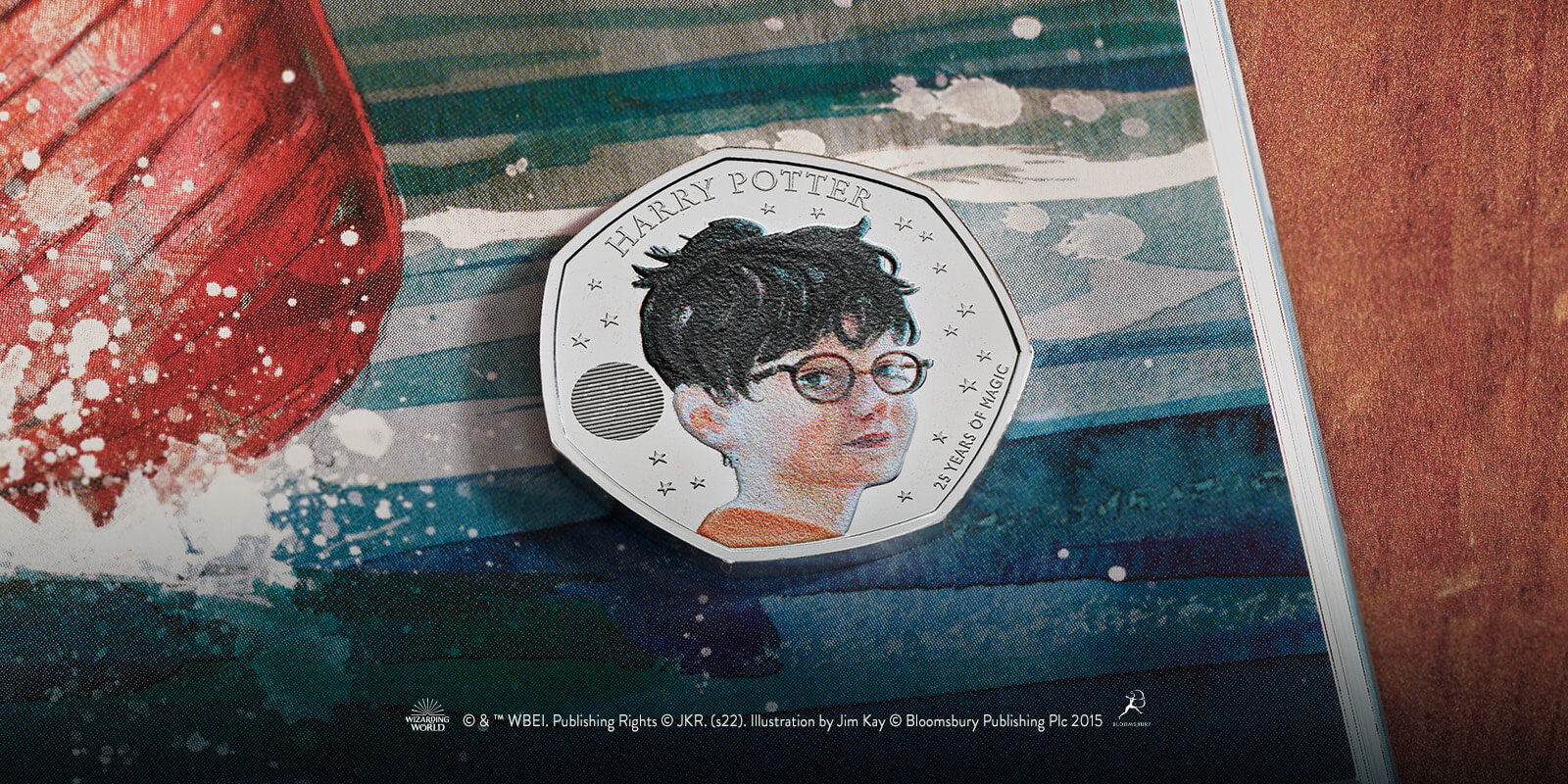 The portrait of Harry Potter on the first coin in the collection is based on artwork created by Jim Kay for the illustrated edition of Harry Potter and the Philosopher's Stone.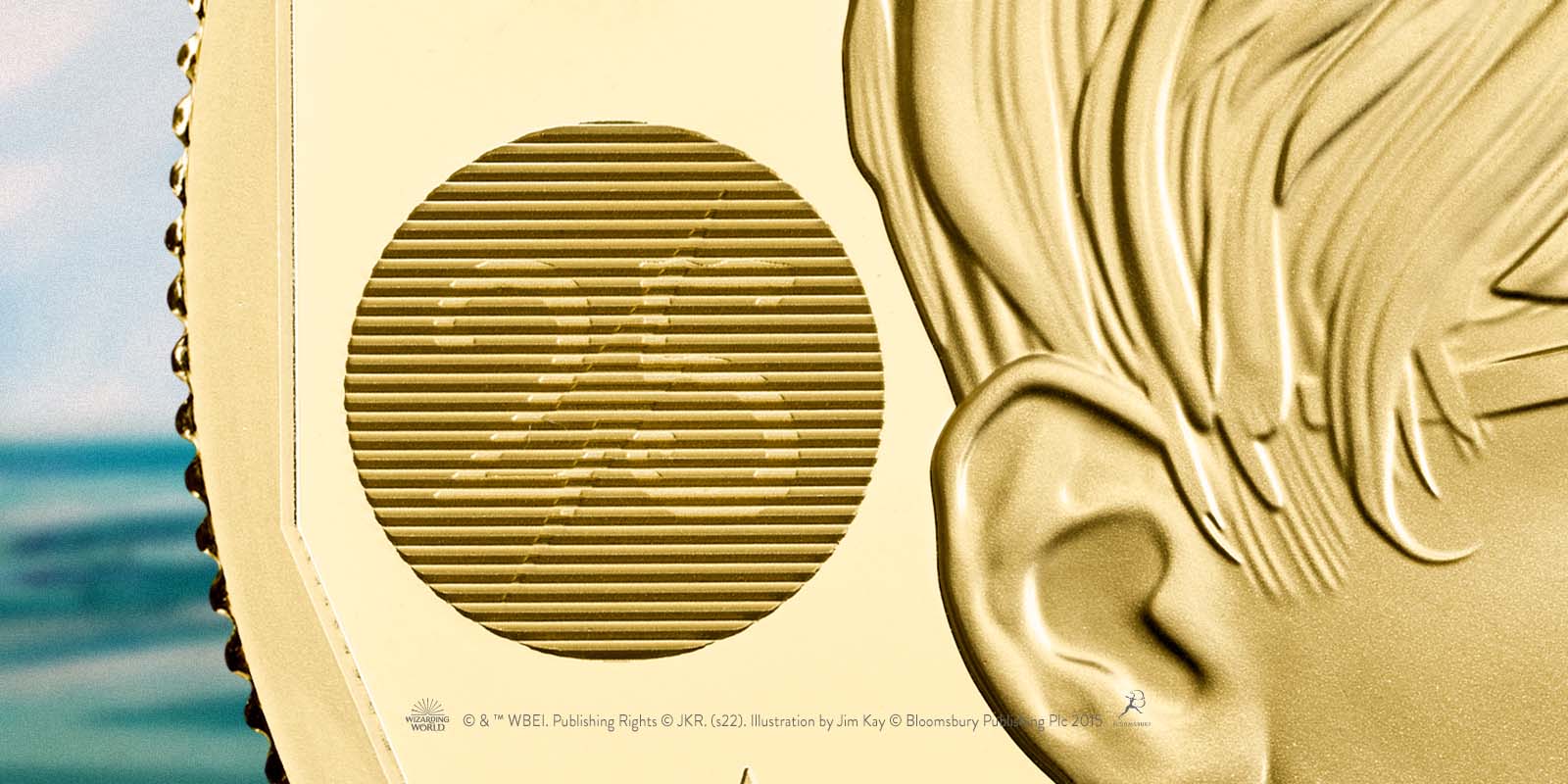 The design for all four coins includes a latent feature that shows a lightning bolt at one angle and the number '25' when each coin is tilted at a different angle. This is the first time a latent feature has featured on a 50p coin and it has been made through a technique known as hexurity. The effect involves concealing an impression within a design, which is revealed with movement as light hits the surface of the coin.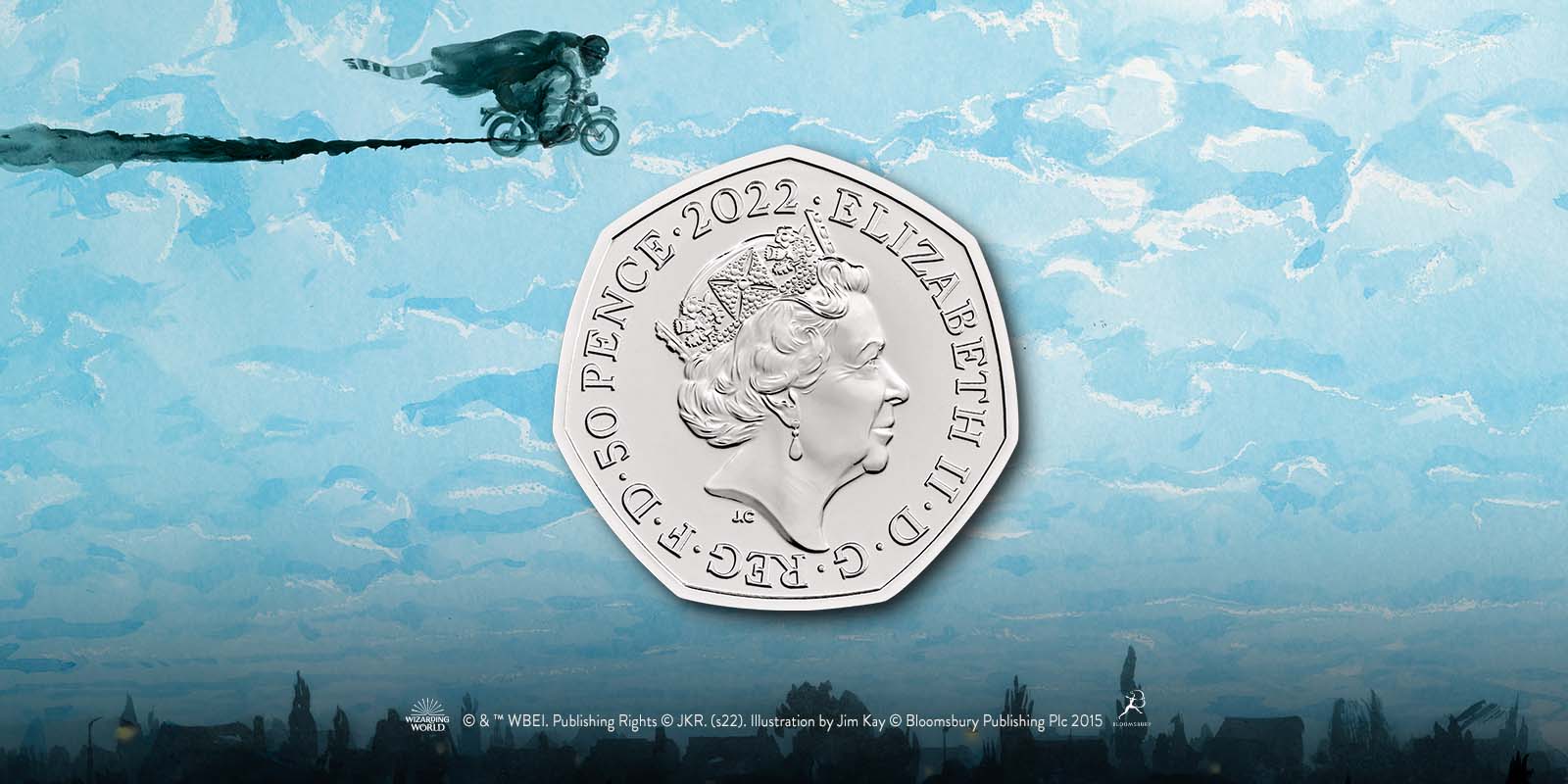 Marking the 25th anniversary of the publication of Harry Potter and the Philosopher's Stone by J.K. Rowling, the first coin in the series is dated 2022.
The Harry Potter and Hogwarts Express coins will feature a portrait of Her Late Majesty Queen Elizabeth II on the obverse. The coins featuring Professor Dumbledore and Hogwarts School will feature the official coinage portrait of His Majesty The King.
The coin is available in a variety of sizes and editions.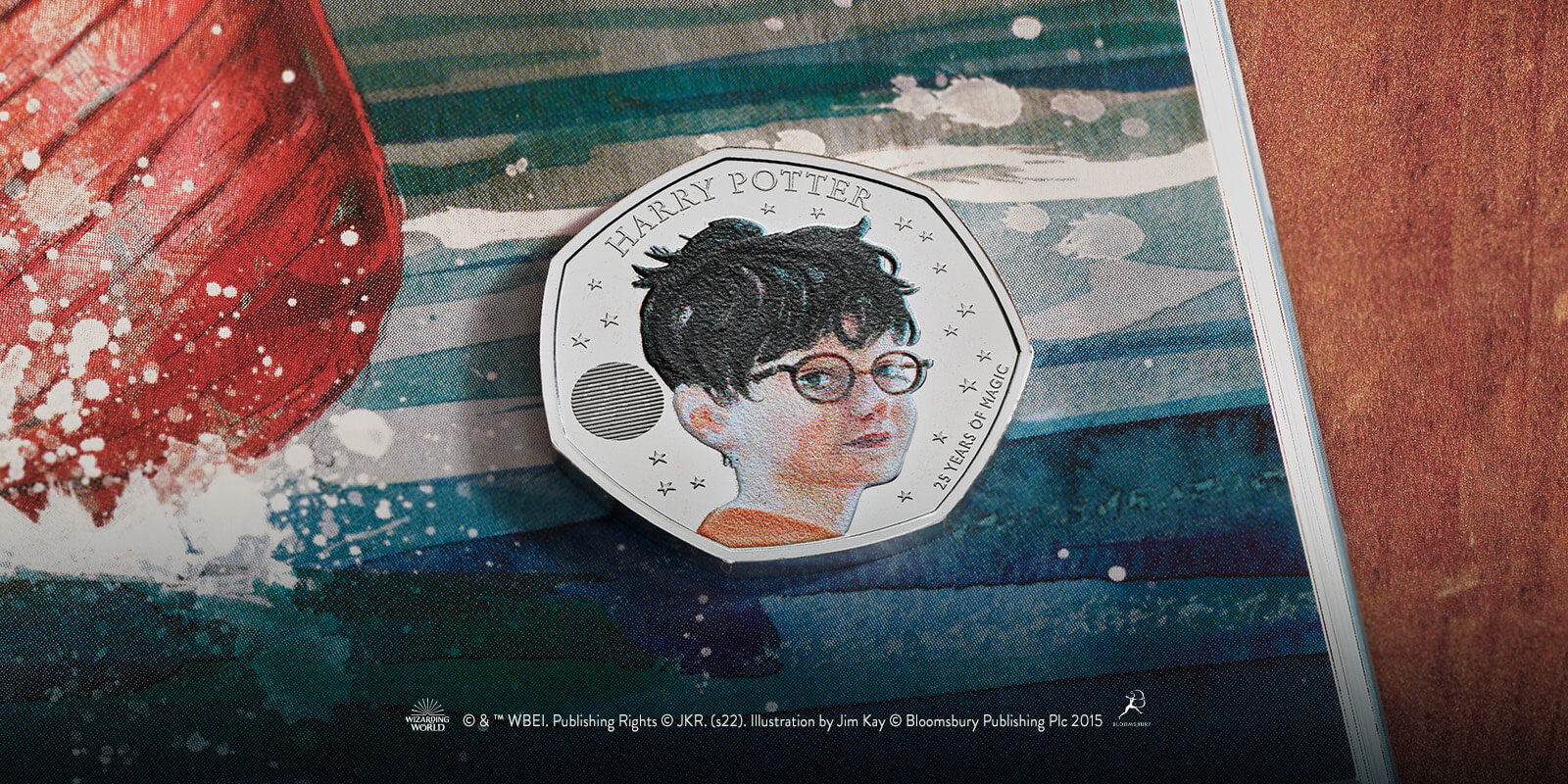 The design has been realised in colour on the UK 50p silver Proof and UK 50p Brilliant Uncirculated editions of the coin, the latter of which is exclusively available to purchase from The Royal Mint and is available without colour printing too.