The Lunar series
The Lunar series celebrates the Chinese zodiac, a time-honoured practice of sharing gifts and setting important dates to celebrate significant life events. Combining British and Chinese heritage, the designs reveal the story of each of the animals of the Chinese zodiac.
The Year of the Pig
The Pig is thought of as an intellectual in Chinese culture – a character with a great thirst for knowledge. Therefore, people born in the Year of the Pig are understood to be inquisitive and intelligent and they enjoy exploring different solutions to problems.
People born in the Year of the Pig are known to be diligent, compassionate and generous. They value friendship highly, and never betray their friends, unless in drastic circumstances, and are popular in their social circles.
Those born under this sign are punctual and very dependable. They devote all their energy to achieving their goals, because of their great concentration, and they rarely seek help but enjoy helping others.
People born in the Year of the Pig are admired for their kindness and are among the gentlest and most selfless of the signs in the Chinese zodiac.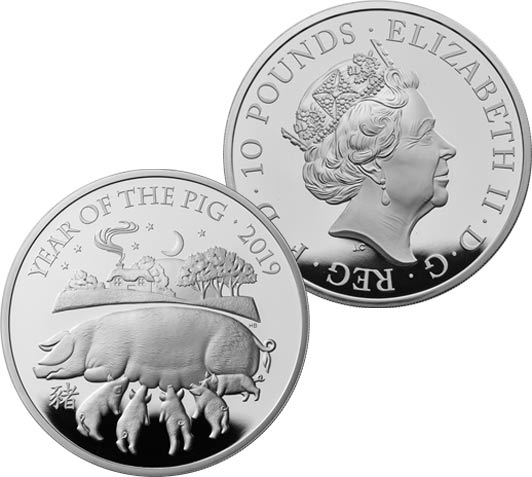 Buy now
2019 is the Year of the Pig | What lunar animal are you?