A Golden Reputation

Choice

Tax Efficiency

Cost Efficiency

Selling Back Your Sovereign Coins to The Royal Mint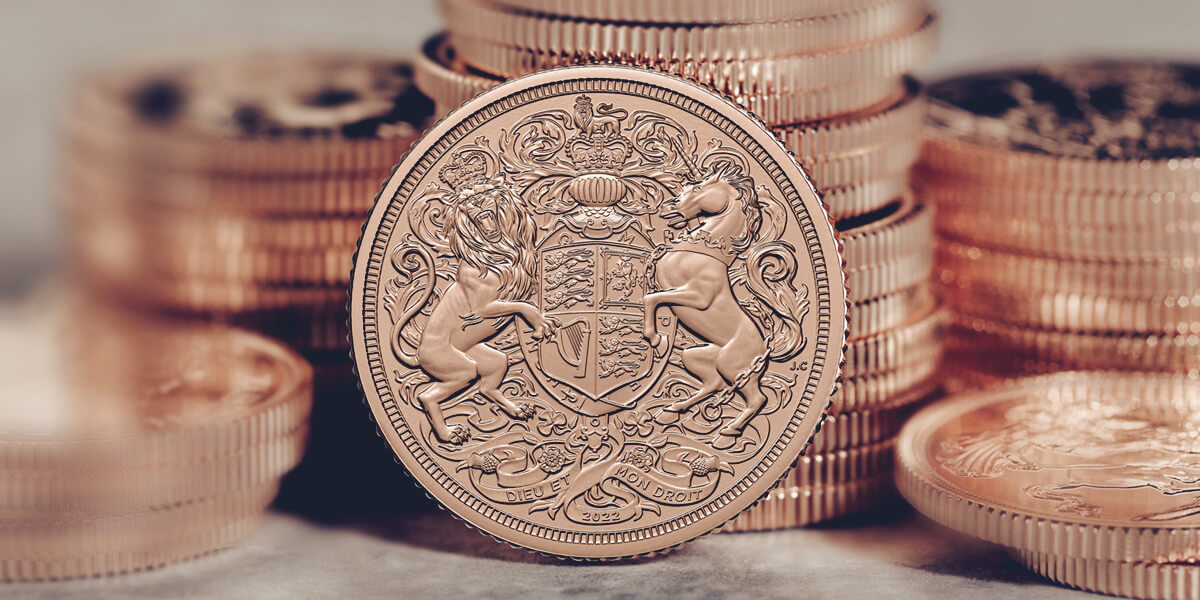 A Golden Reputation
The Sovereign has a legacy of more than 500 years; having existed since 1489, it has survived retirement, rebirth and reformation, and is often regarded as the chief coin of the world. With many Sovereign coins featuring Benedetto Pistrucci's iconic nineteenth-century interpretation of St George and the dragon on the reverse, The Sovereign is both recognisable and trusted. The Sovereign bullion coin also has a well-established and thriving secondary market, making it one of the most liquid bullion coins in the world.
Choice
The Sovereign bullion coin range includes The Sovereign, Double-Sovereign, Half-Sovereign and Quarter-Sovereign. The range of Sovereign bullion coins is readily available in individual capsules and in some instances tubes, allowing investors to have a greater scale of choice for their portfolio when purchasing The Sovereign. Thanks to its widespread popularity, modern Sovereign bullion coins are produced in significant volumes and provide a cost-effective option when bought in bulk, providing customers with a better value for their investment.
Investors might also want to research and purchase rare or historic Sovereign coins, which can add interest to a bullion coin collection. Our article on Seven Significant Sovereigns could give you inspiration!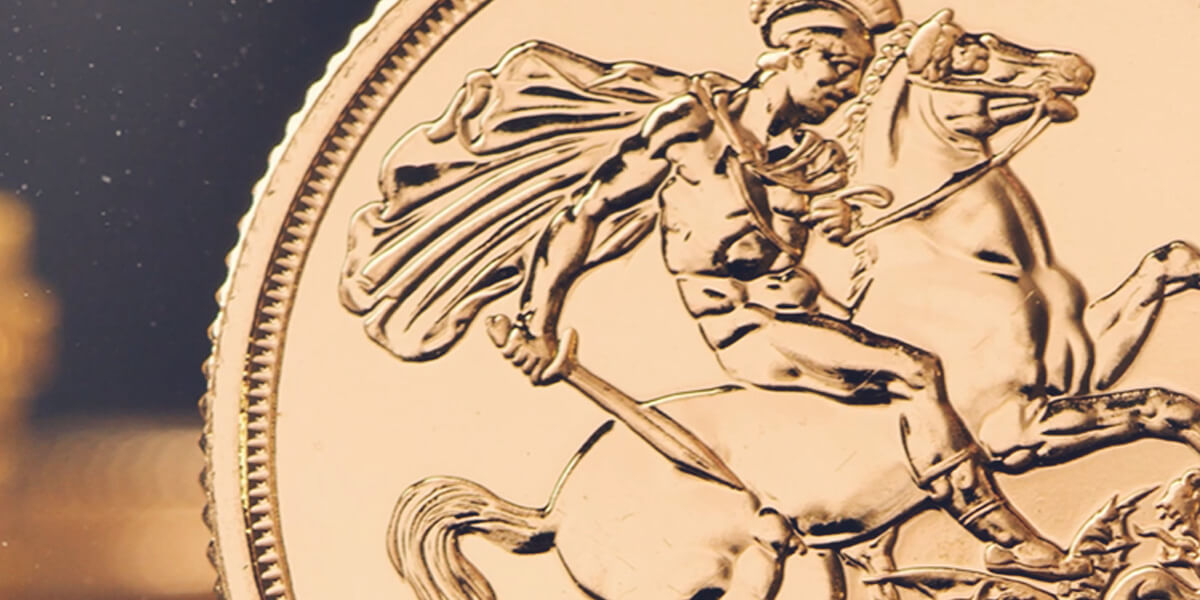 Tax Efficiency
Due to its investment-grade status, The Sovereign bullion coin is VAT exempt and, unlike other investment options such as antiques, shares or second homes, it's also exempt from Capital Gains Tax (CGT) for UK residents, due to its classification as legal tender.
Cost Efficiency
Struck in 22 carat gold, The Sovereign has a lower price point than, for example, the Britannia one ounce gold coin, making it an accessible entry-level option or suitable for investors looking to purchase coins on a regular basis. The variety in size of The Sovereign again provides options to investors, allowing for greater diversity in budgeting. With The Sovereign's range in size and cost, there is the opportunity for investors to regularly purchase gold Sovereign bullion coins in accordance with their budget; growing a nest egg for themselves or to pass on to others.
Selling Back Your Sovereign Coins to The Royal Mint
If you are looking to sell your Sovereign coins, the good news is that we buy back all denominations, offering you the flexibility to keep, for example, your full Sovereign but to sell back your Quarter-Sovereigns and Half-Sovereigns.
We offer a competitive buy-back rate based on the current live gold price. For customers who store bullion coins within The Vault®, we offer 98% of this price. If you would like to find out more about selling some or all of your Sovereign coins back to The Royal Mint, please call our Customer Services team on 0800 032 2154.
Please click here to view all the Sovereign coins you could buy from us.