The Royal Mint unveils first of a kind solid gold payment card
The Royal Mint has today announced production of the world's first hallmarked precious metals payment card in association with Mastercard and Accomplish Financial. The solid gold payment card is designed for individuals who wish to access the exclusive benefits of a Raris account and for those who value high quality luxury items that make a statement.
The prestigious 18K gold Raris card is personalised for each Raris accountholder, with their name and signature directly engraved into the precious metal.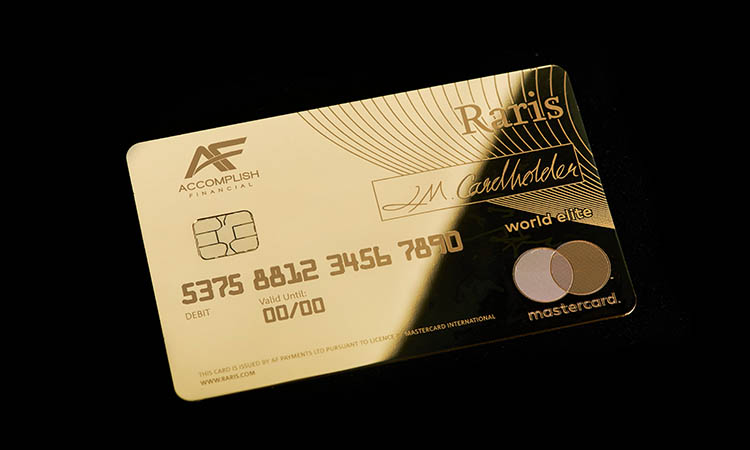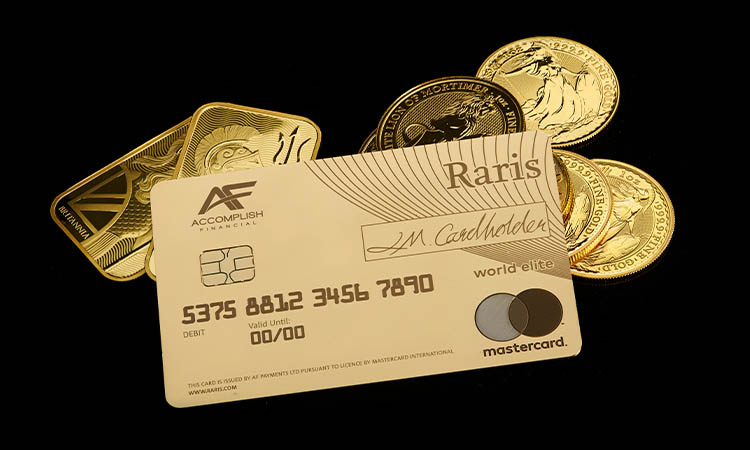 Limitless Spending
The Raris account benefits from limitless spending, zero foreign exchange or transaction fees. The Raris app will also enable customers to manage their account and more. As part of the Mastercard World Elite package, additional benefits include a dedicated concierge service and other travel benefits.
In addition to being world's first precious metal payment card to be hallmarked by the Goldsmiths' Company Assay Office, Raris is also the first payment card in the world to use source-traceable metals and to be certified under the Responsible Jewellery Council's Chain of Custody.
Prices start from £18,750
Five Reasons to invest

Highly exclusive solid gold payment card developed in association with Mastercard and Accomplish Financial

World's first hallmarked precious metal payment card

Fully customisable and extraordinarily unique

Account comes with limitless spend, zero FX and no transaction fees

First payment card in the world to use source-traceable metals