We all love Christmas – the twinkly lights, the rich smell of Christmas trees intertwined with cinnamon, and the pleasure of seeing our loved ones open their presents. But nothing puts a dampener on the excitement of Christmas more than when you just can't think of what to get that special someone. If you've got a lady in your life who has just about everything, you may be looking for the perfect Christmas gift ideas for women.
From the finest gold, bespoke jewellery to contemporary accessories that are just as unique as she is, discover our wonderful ideas for Christmas presents for women.
Jewellery is a girl's best friend
For a more traditional Christmas present for women, you can't go wrong with jewellery. At The Royal Mint we have a vast range of bespoke jewellery that you won't find anywhere else. From elegant rings, bangles and bracelets, necklaces, brooches and a stunning selection of earrings, there's something for just about everyone. If you simply can't pick, we also have jewellery sets on offer.
If the lady you're shopping for is more subtle with her taste, our Molten Ingot range is sure to impress. Designed and manufactured by the award-winning jewellery designer, Sarah Jordan, this understated yet stunning collection is influenced by ingot in its semi melted state. Our Sprig range, on the other hand, is inspired by the 1936 sixpence. Boasting a unique design inspired by oak leaves and acorns, it's the ideal gift for nature lovers or those who love more unusual jewellery pieces.
Create memories for years to come
Ensure that your gift creates memories for all the Christmas times to come with a personalised Christmas tree decoration. Handcrafted in high polished sterling silver, which is sure to dazzle in the lights, our decorations can be personalised with any message you wish so that you can show her just how much she means to you.
There's a wide selection of traditional designs on offer, including a Christmas tree, star, snowflake, ballerina and a nutcracker. What's more, they all come finished with a Royal Mint embossed purple ribbon, so you can be assured of superior quality.
Collecting the pennies in the most stylish way
Made from fine bone china by highly skilled artisans, Minty is back! Limited to just 100 and given a special festive makeover, Christmas Minty® is now available but is sure to fly out in the approach to Christmas. Whether you choose to fill him with chocolate coins or real ones, he's sure to be a reminder of a very special Christmas, and a perfect choice for anyone aged 5 to 105.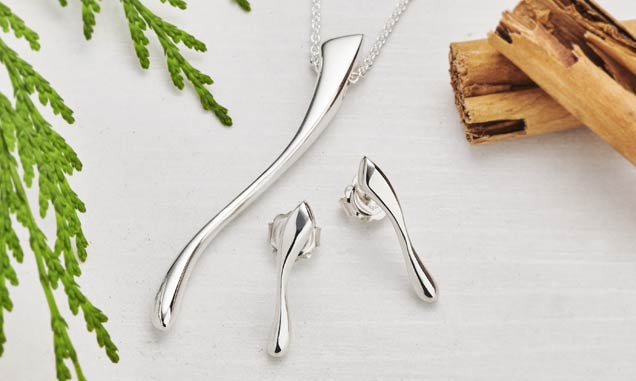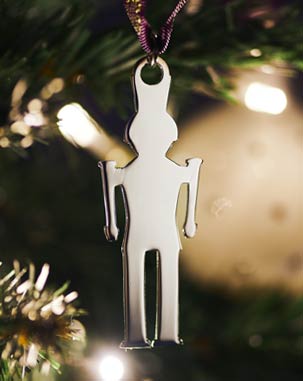 A gift fit for a queen
Searching for a Christmas gift idea for women that's fit for the queen in your life? Discover our royalty coins. For a hint of Victorian charm, choose our Victoria Effigies Pennies set, featuring all three effigies that featured on coins from Queen Victoria's reign. Originally issued for circulation during the Victorian era, the set includes two bronze pennies and one large copper young head.
Alternatively, for something incredibly unique, we also have a selection of royal coins that have never been circulated, including The Tower of London coin series and the 200th anniversary of the birth of Queen Victoria 2019 £5 coin.
So now you're full of Christmas gift ideas for women, shopping this season should be a breeze! Have a man to shop for too? Read our guide on Christmas gifts for the man who has everything next.