Strike your own Britannia 50 new pence as a unique memento of your visit to The Royal Mint Experience
During your visit
You'll learn more about the history of The Royal Mint, one of the top-rated tourist attractions in South Wales, and you will be able to see the special coins and rare historical memorabilia that our exhibition holds
What's On
Our events explore our history and traditions but are fun and creative, diverse, welcoming and intuitive.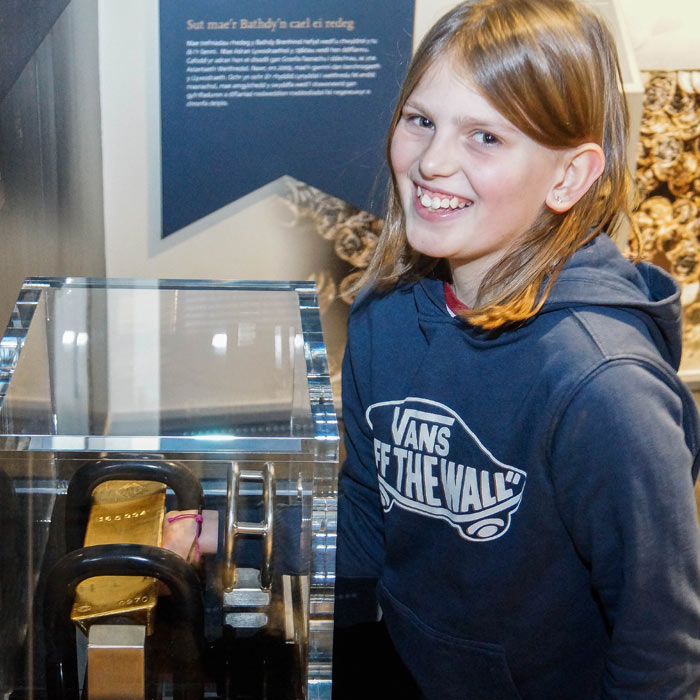 Lift a 400oz gold bar to be in with a chance to win your very own 1oz Britannia gold bar.
Visit our brand new temporary exhibition, where you can lift a 400oz gold bar and be in with a chance to win your own 1oz Britannia Gold Minted bar.
We're giving all Royal Mint Experience visitors the chance to win - visit us before 31st March, 2019 to be in with a chance of taking home this beautiful Britannia bar!
Book your tickets today!
More about our Gold Bar exhibit
Guided Tour
With over 1,100 years of history, we produce coins and medals for the United Kingdom and the rest of the world
How to find us
Just four miles from Junction 34 of the M4, The Royal Mint Experience is conveniently located for our visitors to find – we are just 20 minutes away from Wales' capital city, Cardiff.