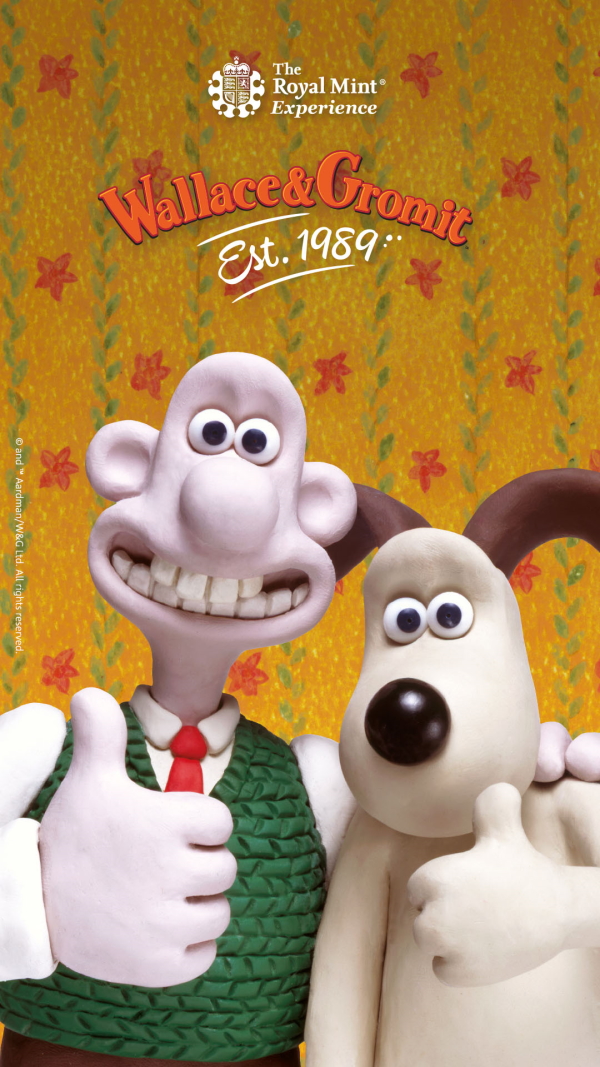 The Beagle has landed at The Royal Mint Experience!
Twenty years after man landed on the moon, man and dog popped up for a picnic. Wallace and Gromit rocketed moonwards in A Grand Day Out in November 1989 and our world was never the same again. To celebrate 30 years of these beloved British characters, a special exhibition has arrived at The Royal Mint Experience.
Available to view now, sets from The Curse of the Were-Rabbit and Wallace & Gromit's World of Invention are on display in our exhibition hall. Alongside the sets, you will be able to trace their progress to superstardom, watch an interview with Merlin Crossingham, Wallace & Gromit Creative Director, as well as footage of Aardman animators working on models of the inseparable duo.
The exhibition is available as a part of The Royal Mint Experience tour and is only here for a limited time. Book your tickets today before Wallace and Gromit blast off on their next adventure!