Anne Jessopp, CEO of The Royal Mint comments on gold hitting a six year high this morning: "Amidst continued tension in the Gulf, as well as growing certainty that the Federal Reserve will cut interest rates later this month, investors are seeking to offset market volatility by turning their attention to gold as evidenced in today's price surge. Coupled with this, and as the UK heads into what is set to be another whirlwind week in British politics, it would come as no surprise to see gold break through another record high in the not so distant future."
"Gold is renowned for its safe haven qualities, and it continues to demonstrate its worth as a trusted and constant asset, even during the most economically turbulent and uncertain of times, providing investors with the ability to safeguard their portfolios as well as benefitting from VAT and Capital Gains Tax exemptions.
"For those looking to liquidate their holdings during this price hike, investors have the flexibility of selling their gold coins and bars through the Royal Mint Bullion buy-back service, even if it's not produced by The Royal Mint."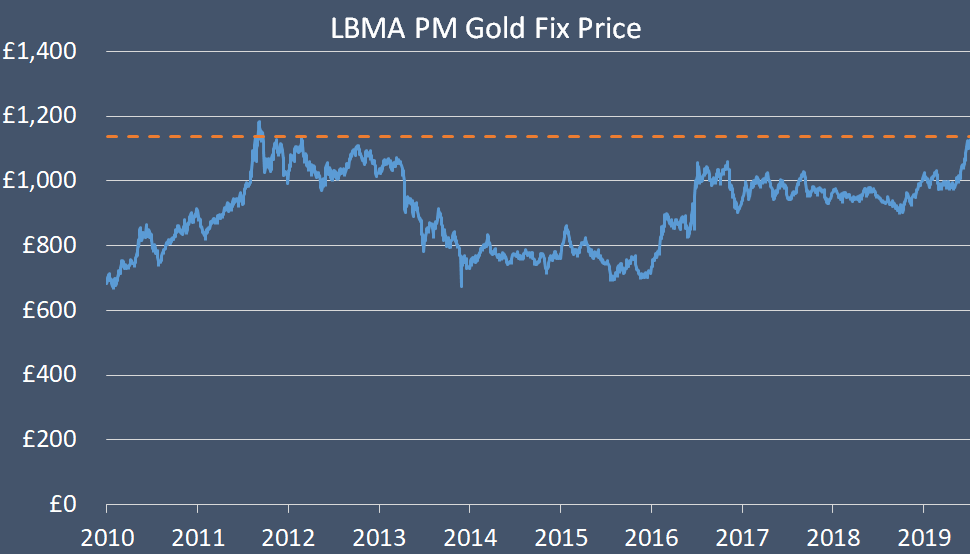 1) Submit a quotation - Visit our dedicated buyback page on our Royal Mint Bullion website or call our customer service team on 0345 600 5014.
2) Quote sent via email - You'll receive a quote containing the offer price for your bullion products via the email address used for your account.
3) Review your quote - Once you have received the quotation, you can choose to either accept or reject it by responding to the email.
4) Send in your bullion - Instructions will be provided by the customer service team via email regarding the delivery of your precious metals to us, or an arranged drop off with an approved partner. All bullion will be assay tested for authenticity.
5) Receive payment to your bullion account - Once your precious metal item has proved its authenticity, funds will be deposited into your bullion account.
6) Re-invest or withdraw your funds - Your new funds can be used to either buy more bullion or can be withdrawn back to your personal bank account.
*As of the 18th July 2019