Beauty, heritage and innovation are three key factors for any designer that works with The Royal Mint, and our jewellery ranges are no exception.
Nobody else has the 1100 years, which you can use for inspiration...
Sarah Jordan, Designer of the Sprig Range
The Royal Mint carefully selects jewellery designers based on their expertise and experience. Award-winning designers, including Sarah Jordan and Philippe Cogoli, have been heavily involved in creating the new ranges, which combine the heritage and craftsmanship of The Royal Mint with their own take on modern jewellery design – often taking inspiration from the coins themselves. For example, the Motto range takes the ancient art of silversmithing, combined with coin-pressing techniques, to create Cogoli's vision of modernist jewellery, based on the design of a 1997 £2 coin.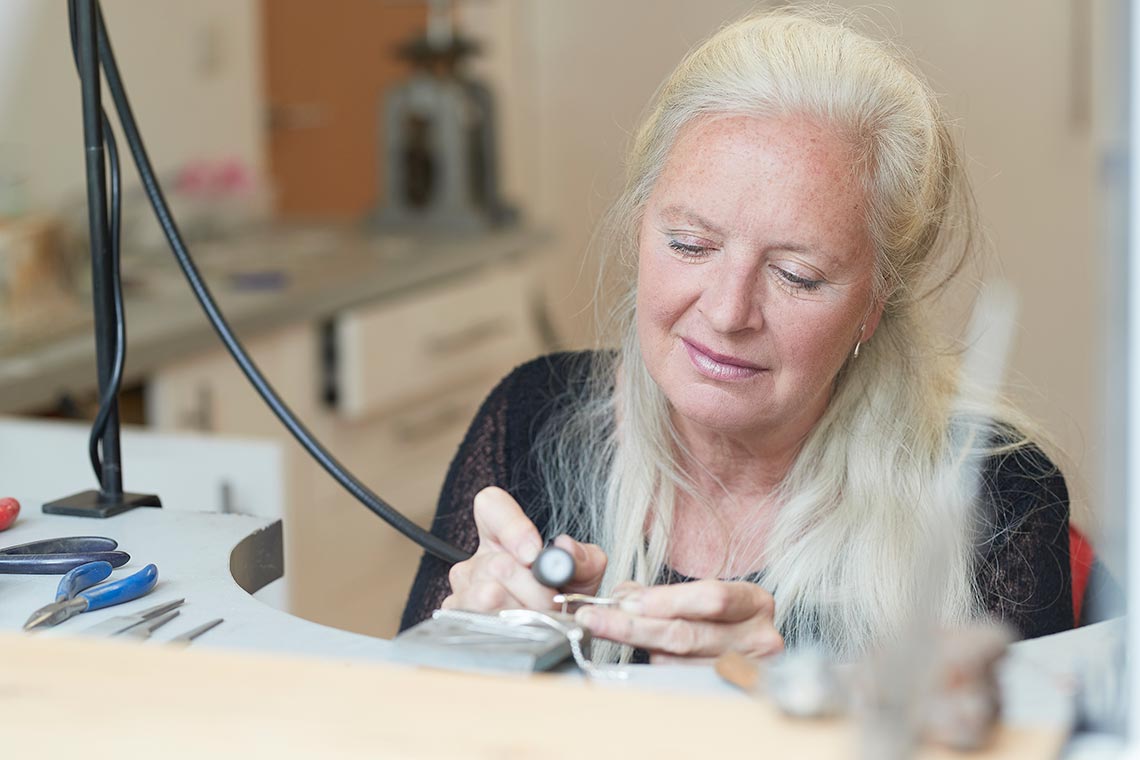 Sarah Jordan has more than 30 years' experience as a jewellery designer and producer and has won many prestigious awards, including UK Jewellery Designer of the Year and the Design Innovation Award.
Philippe Cogoli has more than 25 years of experience designing in the luxury industry. He has an impressive portfolio of commercial success based on premium branded watches, jewellery and accessories.
Our jewellery designers are committed to the heritage and vision of The Royal Mint, and as our jewellery offering continues to expand, our designers will ensure that history and tradition are carefully balanced with modern and luxury designs that are fitting for any occasion.