Make baby's first Christmas one to be remembered fondly for years to come with a personalised keepsake to mark this special occasion. Our Christmas decorations are the perfect gift for a baby's first Christmas, and give you the chance to include a personal message, something they can treasure for years to come.
Our 'My first Christmas' decoration is perfect for marking a baby's first Christmas. This .925 Sterling Silver decoration features the iconic Christmas tree with 'My First Christmas 2019' around the outside, which is sure to become a special piece that will be treasured for life.
Our highly skilled team will engrave your message onto the decoration, and can include the date to ensure this Christmas isn't one to forget.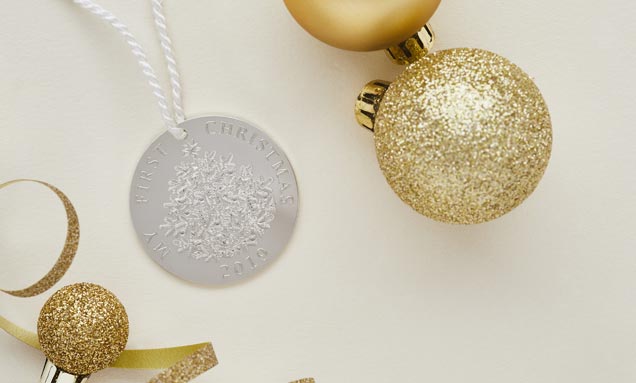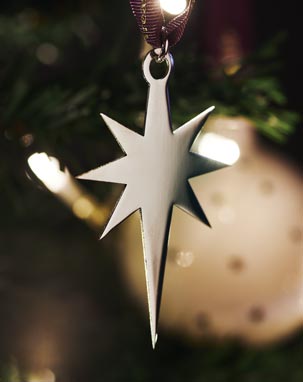 In addition, our other Christmas decorations are also part of the personalisation service. The range includes a star, Christmas tree, snowflake, ballerina and nutcracker and are all sterling silver, making them precious in more ways than one.
Imagine putting one of these beautiful ornament on your tree every year and evoking memories of Christmas 2019 for years to come. And as your baby grows up, they can put the bauble on the tree themselves, creating a new festive family tradition.
Whether it's your child, grandchild or a loved one, when you choose to give a gift from the beautiful collection at The Royal Mint you can be sure that it's not only of the highest quality but that it will also be treasured forever.