As keen numismatics will know, British coinage traditionally features an effigy of the monarch but a very special coin now on display at the Royal Mint Experience, is an exception to that rule.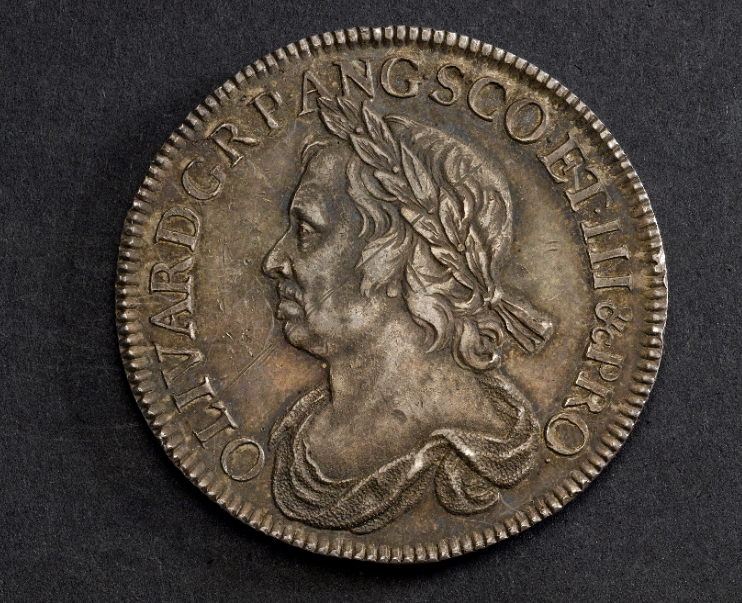 The coin, struck in 1656 – but never released into circulation, features the effigy of Oliver Cromwell and is one of the only British coins to not feature the effigy of a monarch on the obverse.
Initially, following the execution of Charles I, in 1649 coins were produced that followed Cromwell's Puritan beliefs. The wording appeared in English rather than Latin, the monarch's portraiture was abandoned resulting in a very heraldic coin, bearing the cross of St George on both sides.
This Puritan style was abandoned towards the end of Cromwell's time as Lord Protector when there were proposals for a complete reversion to the royalist style – which is where this design comes from. The portrait styled Cromwell as a Roman emperor, featuring robes, wreaths and Latin inscriptions in a marked departure from the previous coins minted since Charles' execution. The careful and elaborate design suggests there was a clear intent to issue the Cromwell coins, however despite a small number being minted there is no evidence that they ever made it into circulation.
Dr Kevin Clancy Director of the Royal Mint Museum said: "The appearance of a portrait, in comparison to the earlier coins produced after the establishment of the Commonwealth, suggests that Cromwell was seen, or wanted to be seen, in a different way from 1656. The British coinage is remarkable in its ability to reflect the changes in attitudes, beliefs and politics of the time and often serves as a vital document in understanding the past. We are delighted to have many of our best examples of such pieces on display at the Royal Mint Experience for visitors to discover."
The Cromwell coins can be viewed by the general public, along with other rare and fascinating items from the Mint's history including a sovereign of Edward VIII, a 1933 penny and the London 2012 Olympic and Paralympic medals at The Royal Mint Experience.