1. The White Lion of Mortimer has sometimes been portrayed as quite submissive. Royal Mint designer Jody Clark has given the animal a sense of dignity, others have given it a look similar to that of a begging dog. It is unknown if this was meant as a slight against the Yorkist king, Edward IV, through whom Her Majesty The Queen draws her connection to the heraldic beast.
2. Edward IV (then known as Edward, Earl of March) was only 18 years old when he led his men to victory in the Battle of Mortimer's Cross which was a decisive victory for the future king.
3. Not much is known about the actions of the Battle of Mortimer's Cross apart from the fact it was preceded by a parhelion (sometimes known as a 'sun dog'), a meteorological phenomenon in which there appear to be three suns in the sky.
4. Edward IV is said to have been more than 6 feet and 4 inches tall, making him a formidable opponent in the Middle Ages.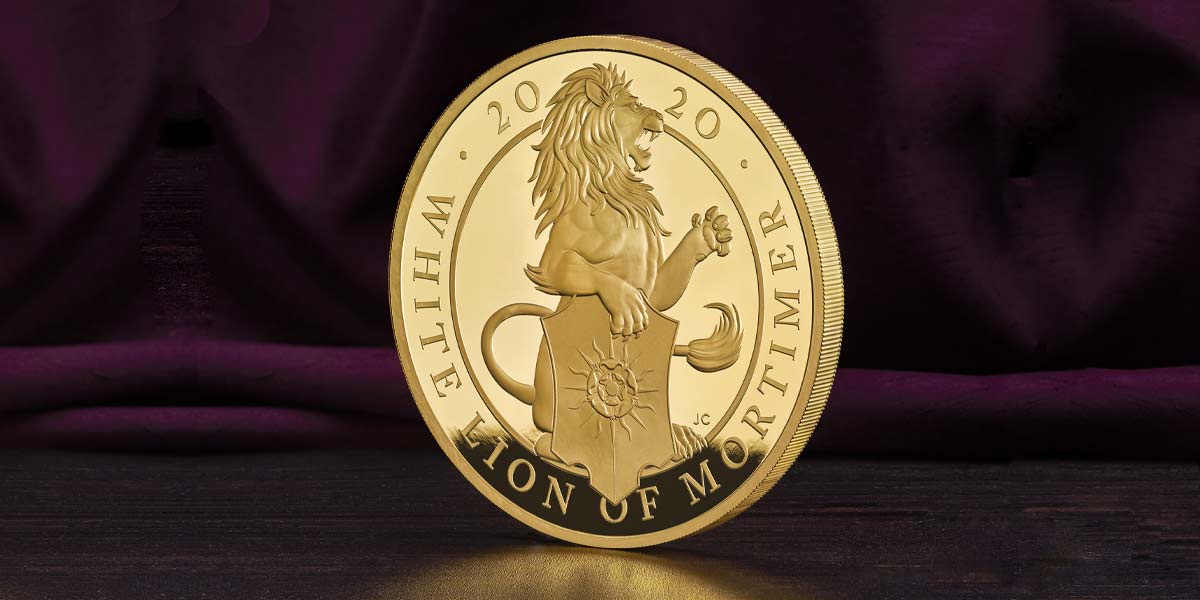 5. Edward IV came to the throne by deposing Henry VI in 1461. Nine years later, that same man would remove Edward IV from power and return to the throne ... before again being deposed by Edward IV in 1471.
6. Some historians believe Edward IV's seemingly impulsive marriage to Elizabeth Woodville, who was socially unequal, is what led to him being deposed in 1470. They argue that the scandal it caused within his court resulted in his loss of support.
7. Elizabeth of York, daughter of Edward IV and Elizabeth Woodville, married Henry VII – the man who would defeat Edward IV's brother, Richard III.
8. Elizabeth Woodville bore 10 children by Edward IV, as well as two by her first husband, John Grey. Lady Jane Grey – the so-called 'nine days queen' – was a direct descendent of that first marriage.
9. The Queen's Beasts statues that greeted Her Majesty The Queen on the day of her coronation can now be found at the Canadian Museum of History, in Gatineau, Quebec. The statues' sculptor, James Woodford, is also responsible for the famous Robin Hood statues at Nottingham Castle.
10. Exact replicas of the ten Queen's Beasts statues can be found at Kew Gardens.