Our celebration of all things Bond has begun with the first release in the James Bond collection – a coin featuring the Aston Martin DB5. As we pay tribute to the evolution of Bond and the secret agent we see today, we look back at the origins of the world-famous spy.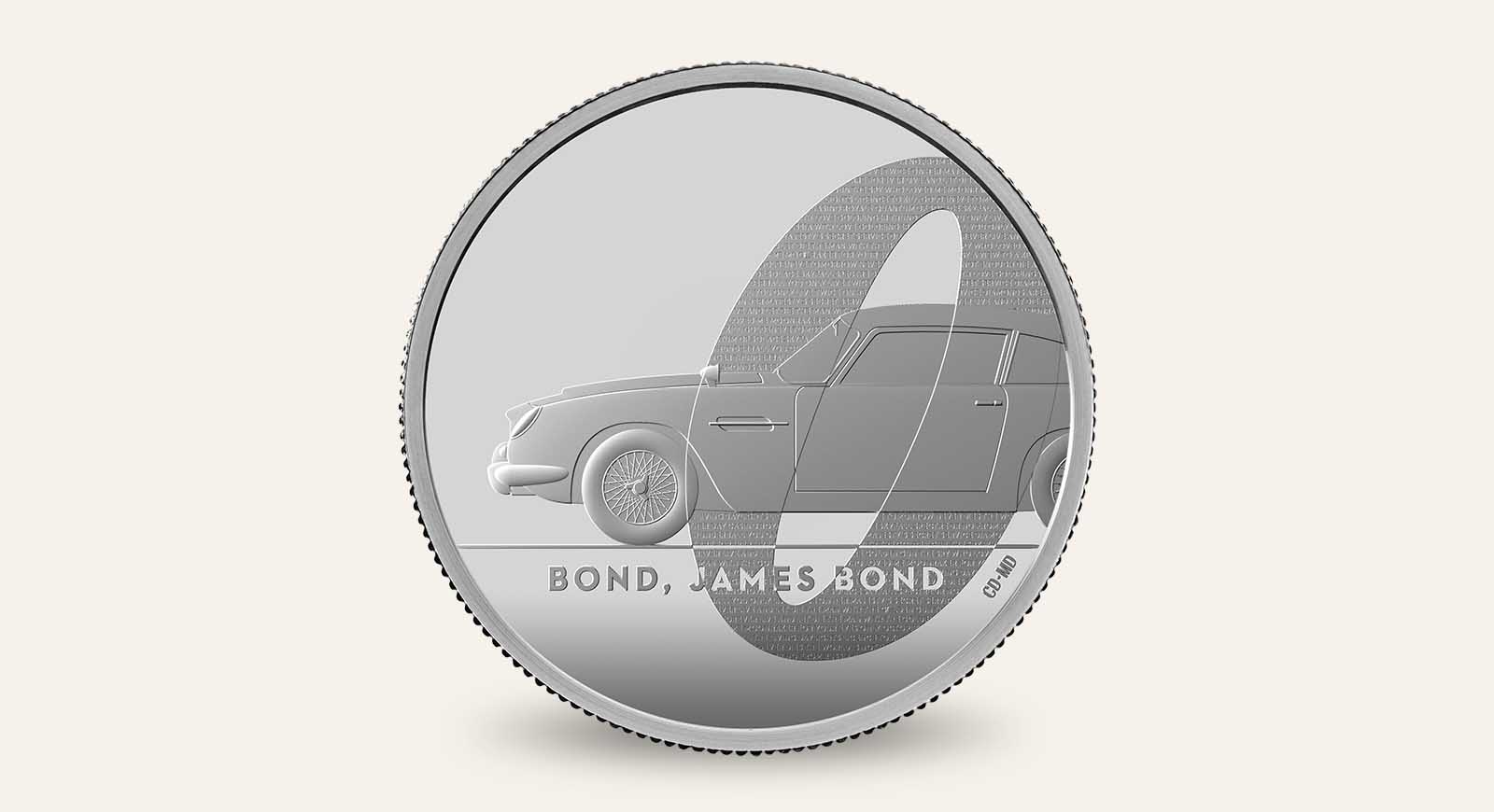 When 007 first appeared on our screens in 1962, in Dr. No, he is playing a hand of cards at a casino table. Bond introduces himself to the other poker players, and the film audience, with the iconic line 'Bond, James Bond'.
The actor behind the Bond we met then was of course Sean Connery. Daniel Craig is the most recent actor to take up the mantle, starring in Casino Royale (2006), Quantum Of Solace (2008), Skyfall (2012), Spectre (2015) and the upcoming 25th film No Time To Die. Much has changed since the release of Dr. No but many things have stayed the same, with no Bond film complete without style, weaponry, a dangerous adversary and exotic locations.

There is always a villain in Bond's world. Often extremely wealthy, and eccentric, these characters threaten queen and country. Whether they want money, power or fame, these figures disturb the peace, often from the comfort of futuristic mansions or extravagant HQs.
James Bond is undoubtedly a British favourite and The Royal Mint is paying tribute with a coin collection that launches with the Aston Martin DB5 – the classic Bond car. The coin range includes a variety of editions, including precious metal Proof versions and a Brilliant Uncirculated edition. Inspired Innovations editions are also available, with the DB5 design struck with special minting techniques on some of our largest ever coins, and a lucky few may secure a Special Issue edition.