An Extraordinary Journey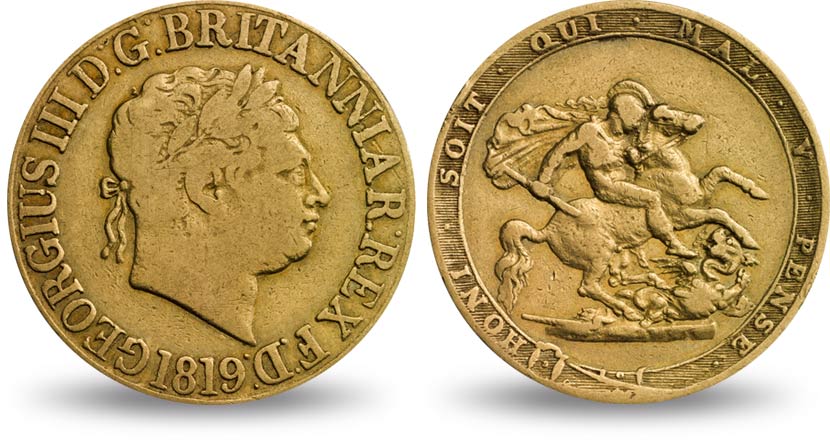 The Extraordinary Journey of a Rare Sovereign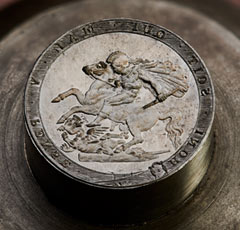 1819 – The Royal Mint strikes 3,574 Sovereigns
Just over 3,500 George III Sovereigns were struck between August and November 1819 for private merchants.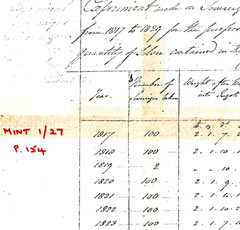 1829 – Only two Sovereigns from 1819 are found in circulation
The Royal Mint asked for samples of allmodern Sovereigns (those struck since 1817) from the Bank of England and only two 1819 Sovereigns were found.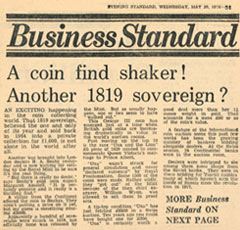 1974 – 'A Thrilling Find'
The Evening Standard reported on 29 May 1974 that dealer B. A. Seaby had been offered an 1819 Sovereign for sale on the previous day. The coin was authenticated by The Royal Mint and was pictured in Royal Sovereign 1489-1989 edited by Graham Dyer, former Librarian and Curator of The Royal Mint.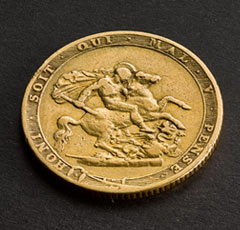 2018 – A Sovereign returns
Over 40 years after the sighting in 1974 the same 1819 Sovereign reappears and is acquired by The Royal Mint to present for sale in the 200th year since it was struck.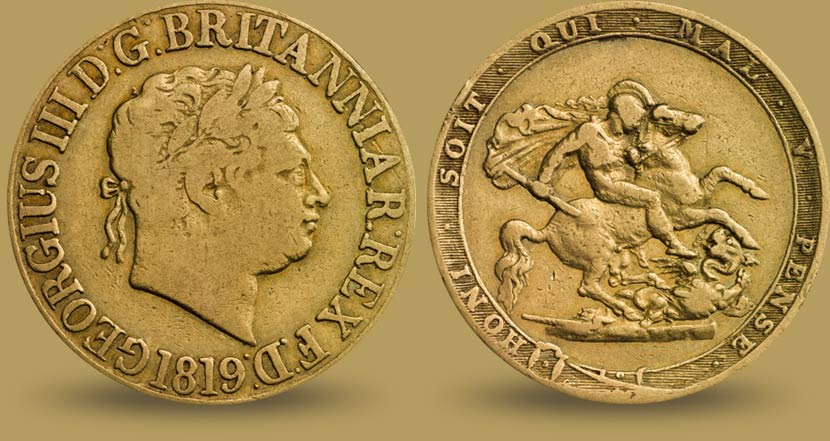 A Rare Opportunity to own an 1819 George III Sovereign
A very rare 1819 Sovereign is being offered for sale by The Royal Mint. It will be made available through a ballot set to be drawn on 12 July 2019.