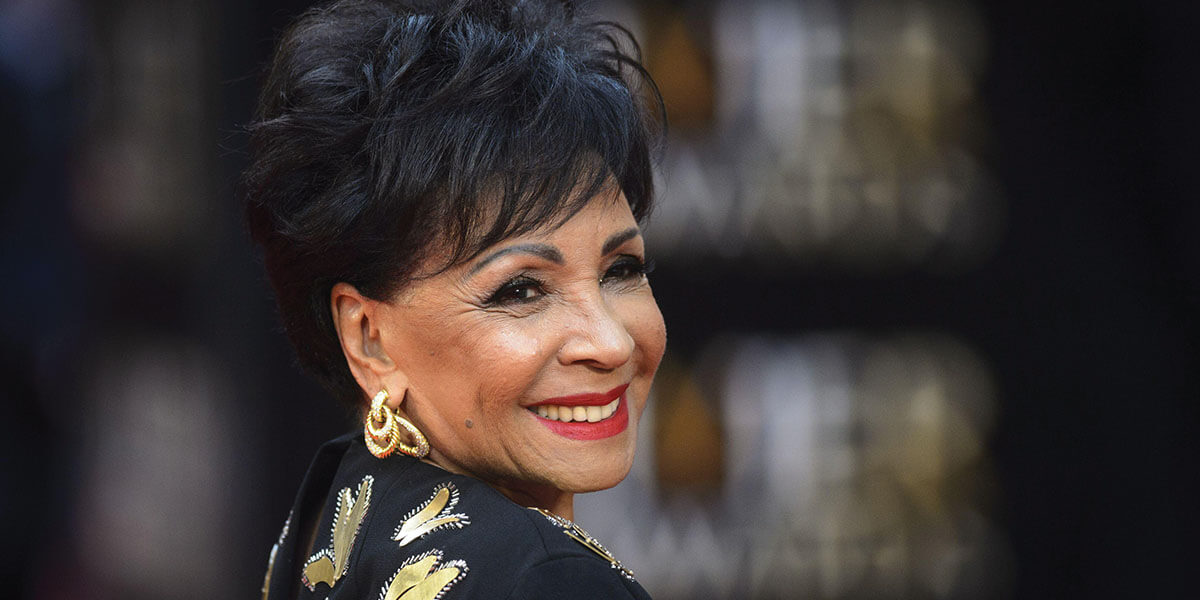 A Roaring Voice from Tiger Bay
The story of Dame Shirley Bassey is almost reminiscent of a fairy tale. Born in Tiger Bay, a deprived area of Cardiff, she was the seventh child of Henry and Eliza Bassey. Global stardom no doubt seemed like an unreachable pipe dream, but Dame Shirley's tireless work ethic and talent shone through from a young age. She left school at the age of 15 and earned extra money by performing at local working men's clubs, and it was at one of these venues that her potential was discovered. Signing her first professional contract at the age of 16, Dame Shirley was singing in theatres throughout the United Kingdom by the age of 18, and it didn't take long for Philips Records to spot her talent and sign her to the label.
The late 1950s saw Dame Shirley earn chart success in the UK, but the popular James Bond film franchise brought her recognition on the worldwide stage. Recording the title song to Goldfinger took her powerful and dramatic voice to an entirely new level, and revealed her supreme vocal talent to a global audience.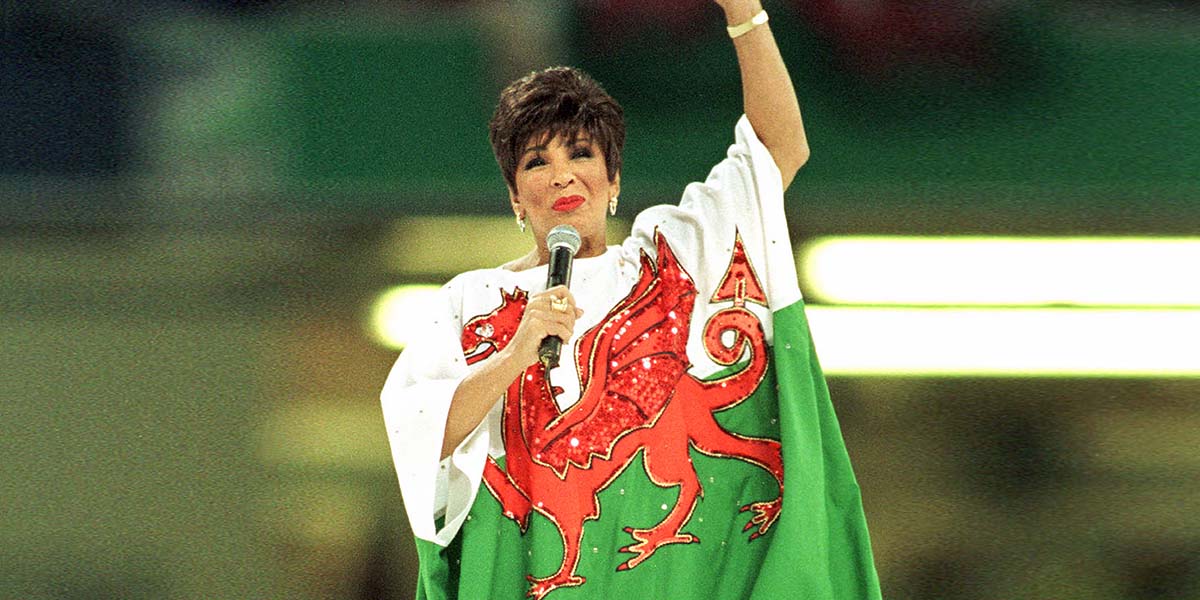 Putting Wales on the Map
Despite leaving Wales at the age of 15 to pursue her dream, Dame Shirley has retained the Welsh lilt in her accent, and often returns to the UK to perform at various shows and events. Dame Shirley was in fact the first Welsh female artist to achieve a UK number 1, and sang alongside Bryn Terfel at the opening of the 1999 Rugby World Cup at the Millennium Stadium (now known as the Principality Stadium) in Cardiff, draped in a Welsh flag. Famed for its rich heritage of poetry and song, Wales is a small nation yet Dame Shirley amplified the country's musical legend by becoming a global singing sensation.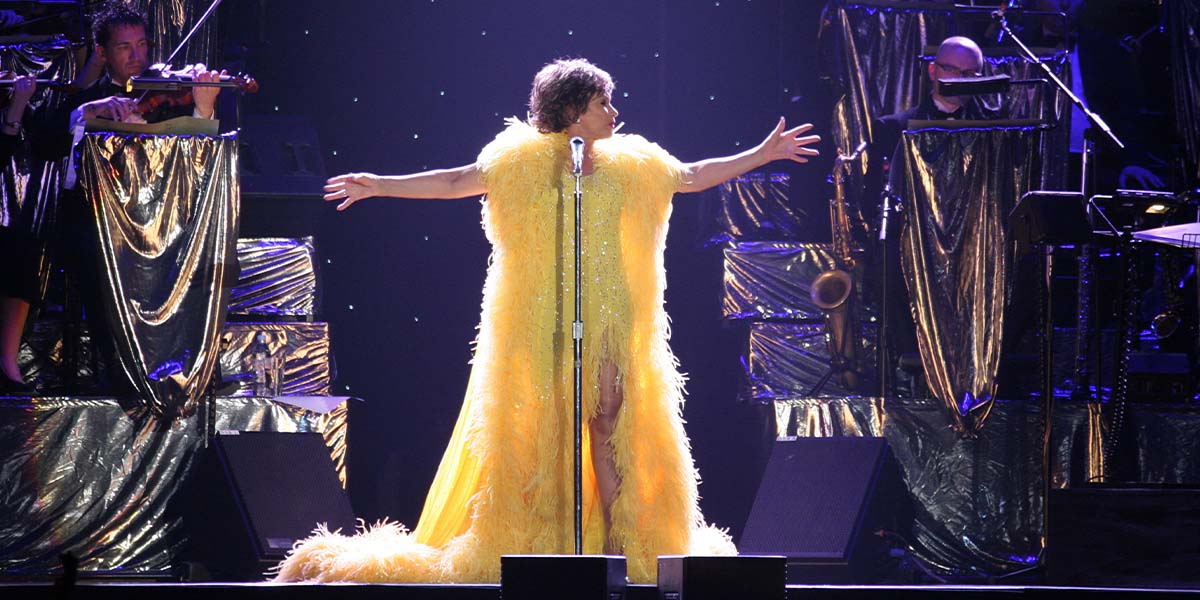 Giving Back
Many might associate Dame Shirley with a glamorous lifestyle but her philanthropic interests have always complemented it. In 2003, whilst celebrating an impressive 50 years in show business, Dame Shirley auctioned off 50 of her famous stage gowns at Christies, which raised £250,000 towards the Noah's Ark Children's Hospital Appeal and the Dame Shirley Bassey Scholarship at the Royal Welsh College of Music and Drama. Seven years later, Dame Shirley performed at The Rainforest Foundation gala in New York, helping to raise money for the foundation so it could support the indigenous people of the world's rainforests in protecting their environment. The same year, Dame Shirley donned high heels and bright red socks as she posed to raise money for Sport Relief, the charity event that encourages the nation to get active and have fun whilst doing so.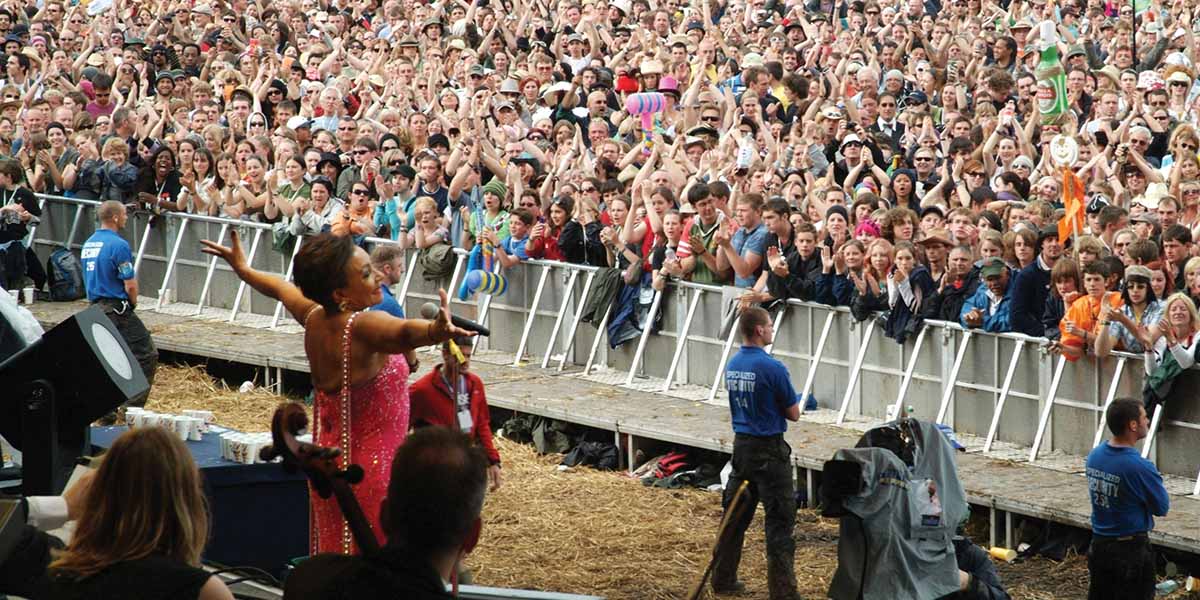 The Queen of Reinvention
Ever since she became a global superstar, Dame Shirley has cultivated a unique style of performance – her flamboyant outfits combined with a powerful voice have created a wholly unmatched aura. Although her signature style has remained constant throughout her career, Dame Shirley Bassey has never shied away from exploring new territory, and it explains why she has enjoyed such a long and successful career.
Branching into the realm of dance music with Propellerheads in 1997, she provided vocals on the hugely popular dance track 'History Repeating'. Then, in 2006, she covered 'Get the Party Started' by Pink for Marks & Spencer's national Christmas TV advertising campaign. The cover was met with such acclaim that it led to the production of an album of the same name that year, where Dame Shirley remixed some of her most well-known songs along with offering unexpected covers of contemporary songs. The following year Dame Shirley performed at Glastonbury in the legends slot, a memorable performance that helped endear her to a new generation of fans.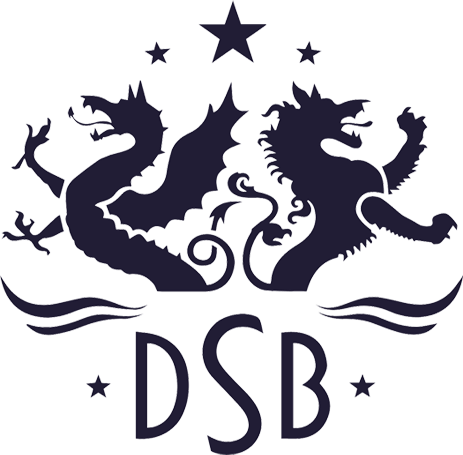 Designed and made with support from Dame Shirley Bassey
With thanks to Jenny Kern Meredith