When it comes to landmark innovations, few inventions have had the global impact of the humble telephone. First patented in 1876, the revolutionary device has gone on to become a must-have piece of technology, with an estimated 82.9% of the United Kingdom's population owning a smartphone. The man responsible for this phenomenon was Alexander Graham Bell, a Scottish inventor with a strong background in communication, owing to the fact that both his mother and his wife were deaf, whilst his father was a teacher of elocution.
Bell's research into the harmonic telegraph – a device that could send multiple messages simultaneously over a single telegraph wire – ultimately led him to create his greatest invention, which was the telephone, achieving the first successful voice transmission on 10 March 1876. Whilst telephone technology has come a long way since then, one thing that hasn't changed is the world's desire to stay connected, which makes Bell's invention one of the most crucial innovations in recent times.
An Audio Visionary
Henry Gray is the man behind the design of the Alexander Graham Bell coin. A talented designer, Gray's previous work for The Royal Mint also includes the 150th Anniversary of the British Red Cross coin and the hugely popular Music Legends coin celebrating The Who.
"The invention of the telephone was one of the greatest breakthroughs in human history, profoundly affecting life and society from the moment of its implementation. Our modern life is unimaginable without it and ... it is clear that Bell's work was both groundbreaking and transformative.
"I wanted the design to be instantly understood, to be immediately recognisable, for everyone to know what it was they were looking at. Finding a happy medium between the storytelling aspect of the design and the historical development of the invention that we know today was the biggest challenge."
Henry Gray
Graphic Designer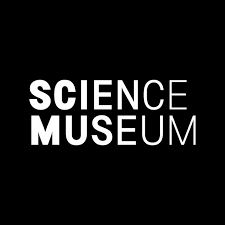 With thanks to the Science Museum Group for their assistance in this project.