Behind the Design with Dominique Evans
The story of Victory in Europe (VE) Day, a key moment in the lives of millions of people, is told through a £2 coin by Royal Mint designer Dominique Evans. After studying Graphic Design at the University of Brighton she has had a diverse career, fostering her love for fashion and interior design while working in creative organisations.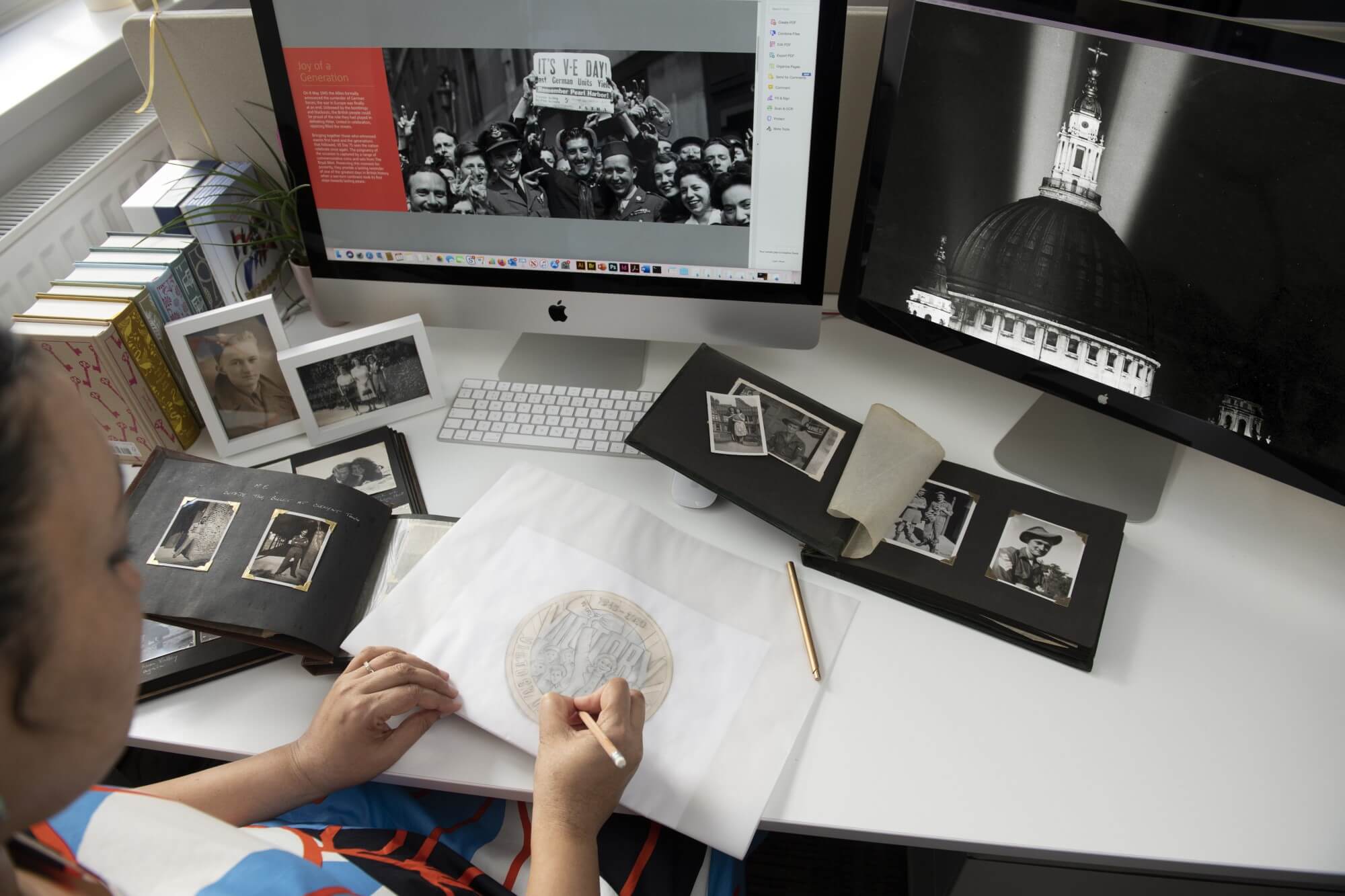 For 15 years she has brought her talents to her role at The Royal Mint, bringing to life the rich and interesting stories behind coins and medals. Her first design for The Royal Mint was for a bullion coin commemorating the Gold Standard. Since then her submissions have been chosen to grace some of our most prestigious coins, including those commemorating the Sapphire Coronation of Her Majesty The Queen and the life and work of Jane Austen.
What was your inspiration for this design?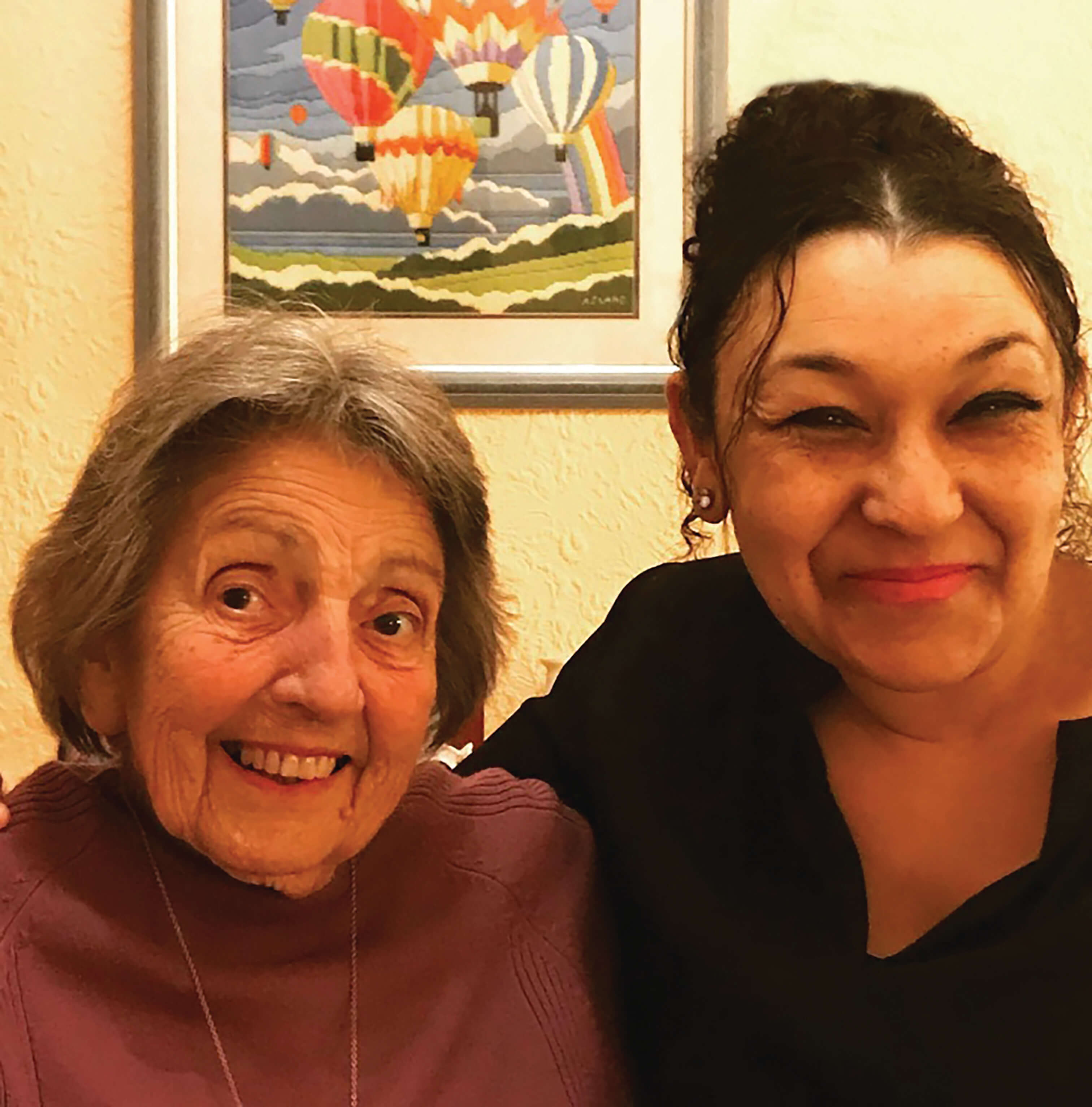 "My Nan very much inspired my design for this coin – bringing to life her stories of this time when she was a young girl in London and later sent to Bournemouth during the war. She can so vividly recount the emotion and colour of VE Day and how the news swept through our family, neighbours, towns and cities. It was wonderful to hear her recount stories of family members and watch her eyes light up as memories flooded back.
"Her mother, aunties and friends rallied round to make cakes, bunting and plan parties … but this period of rejoicing was only brief. The monumental task of rebuilding the country and lives awaited. And for those who had lost friends, family and loved ones, the occasion was bittersweet."
What challenges did you encounter?
"Capturing the scale of events was certainly a challenge. People weren't just celebrating in Britain, but all across the world. Then I had to consider the full spectrum of emotions experienced at this time. There was an outpouring of joy and relief that the war in Europe was over. Also, hope for a better future. The reconciliation and reconstruction could begin as the continent took its first steps towards lasting peace. But, for others it was a sad time, as they were left to reflect on those they had lost. And for many servicemen the war wasn't over. The celebrations were just temporary as the prospect of deployment to the Far East and Pacific beckoned. Trying to distil all of this into my design wasn't easy."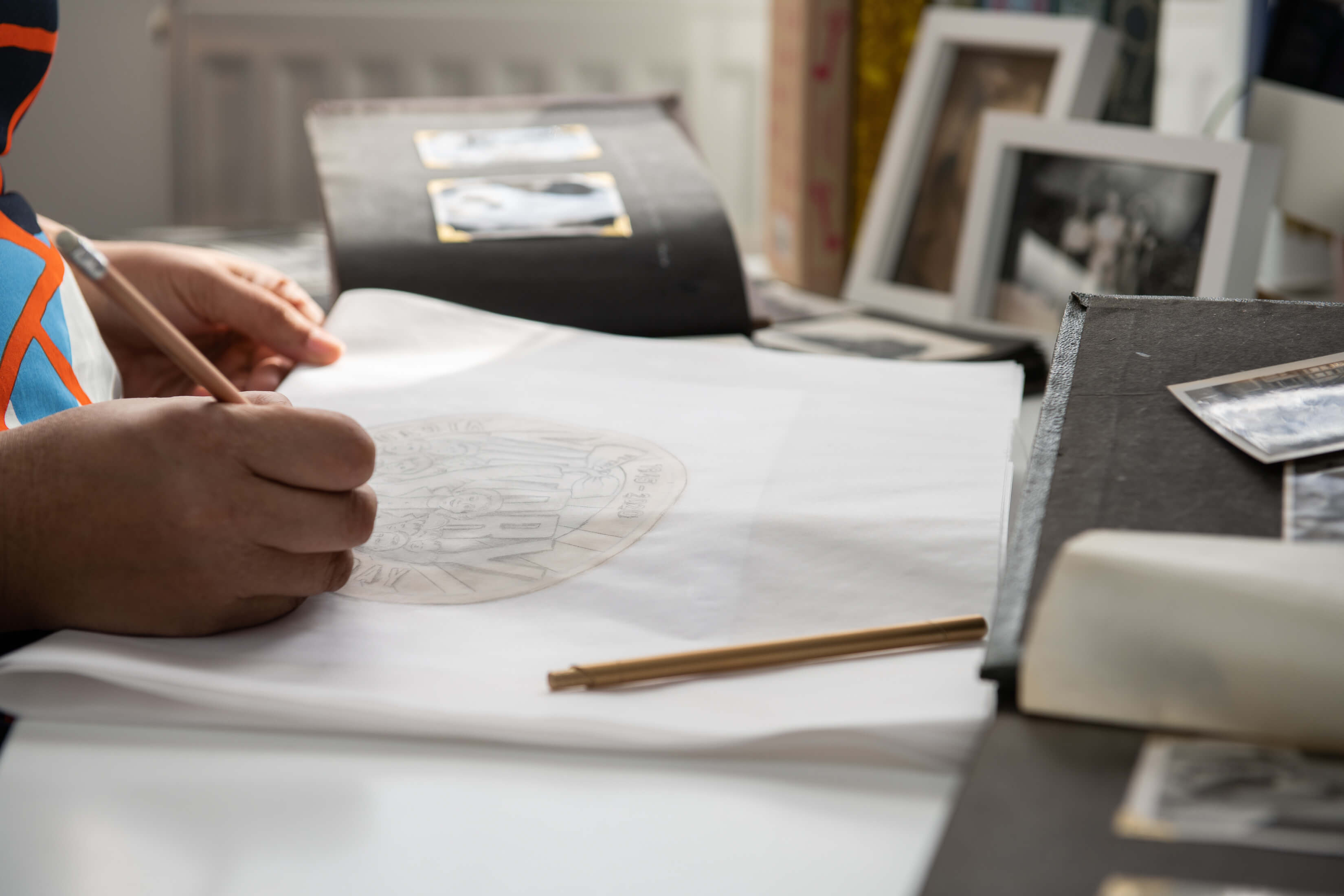 How did you approach the design and what did you want to convey?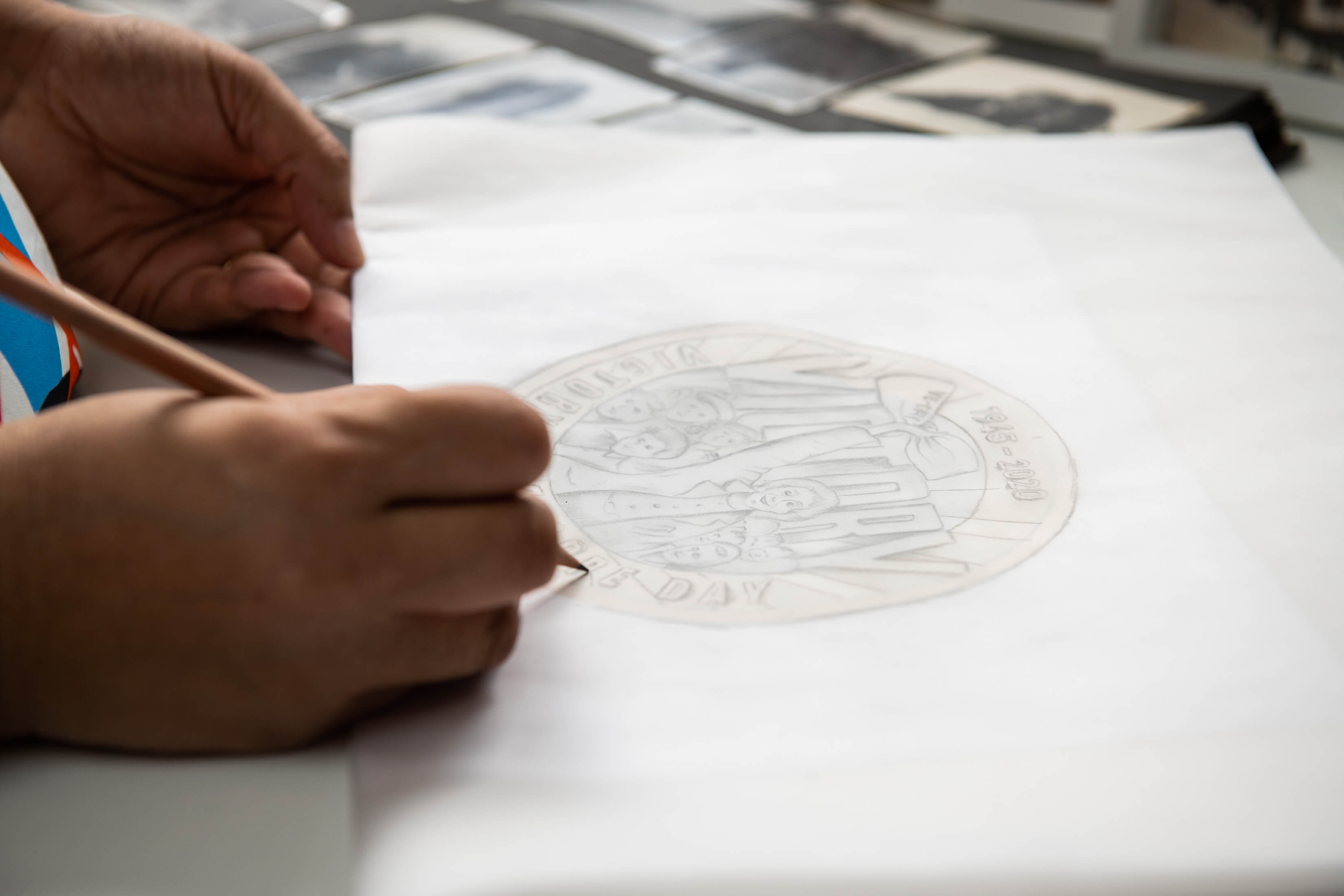 "VE Day is one of the greatest moments in British history and iconic images of VE Day only serve to remind us of the magnitude of events. Millions came together in the streets to celebrate the end of the war in Europe, inspiring me to put people at the very heart of this coin. The rays evoke search lights, a familiar sight in the skies during wartime. Except here they become rays of hope on the evening of VE Day, behind the façade of St Paul's Cathedral."
How did you feel when you saw the coin for the first time?
"When I look at this coin, it's hard not to get emotional. I think to myself how lucky my family has been. My grandfather was celebrating far away from my Nan. They had yet to meet and begin their life together. Two lives destined to come together after VE Day and because of this twist of fate, our precious family, complete with so many memories, has grown around them.
"I have been extremely lucky to benefit from the support of family and friends throughout my life, especially my Nan and Grandy. With the passing years I have realised the importance of capturing special times together, these moments are so fleeting, and how today, it falls to us to preserve our legacy for generations to come. I am delighted that this year's anniversary of VE Day will be a time for reflection, enabling people to make their memories shine even brighter, together."
"VE Day is still a piece of living history. I hope the coin enables people to capture the poignancy of this landmark anniversary, one remembered by those who were there and celebrated by the generations that followed."