Mischievous Peter Rabbit™ should have listened to his mother, but the blue-jacketed bunny just can't help himself. Sneaking into Mr. McGregor's garden and causing havoc, all is forgiven back home with a soothing cup of chamomile tea. Curious to a fault, Peter Rabbit's admirable pluck and capacity for mischief have endeared him to generations of young readers. His antics remain as popular today as when The Tale of Peter Rabbit was first published in 1902.
Star of a series of 50p coins, this year Peter Rabbit can be found on a new coin, hopping onto a UK one ounce gold and silver Proof, and a Brilliant Uncirculated £5 coin for the very first time. In a new design featuring the whole Rabbit family all together, an original Beatrix Potter illustration has been beautifully reimagined. An ideal gift for birthdays and christenings, or to welcome a newborn into the world, the coin range is complemented by a limited-edition 2021 Peter Rabbit™ Minty® piggy bank designed to inspire a love of saving and collecting.
Brilliant Uncirculated Coin
Silver Proof
Gold Proof
Beatrix Potter - Birth Year Sovereign 1866
Struck in the birth year of Beatrix Potter, the 1866 Sovereign features Queen Victoria's first portrait, the 'young head' depicted by William Wyon on the obverse and the shield design by Jean Baptise Merlen on the reverse.
Find out more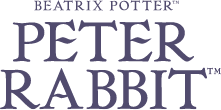 BEATRIX POTTER™, PETER RABBIT™ © Frederick Warne & Co., 2021.