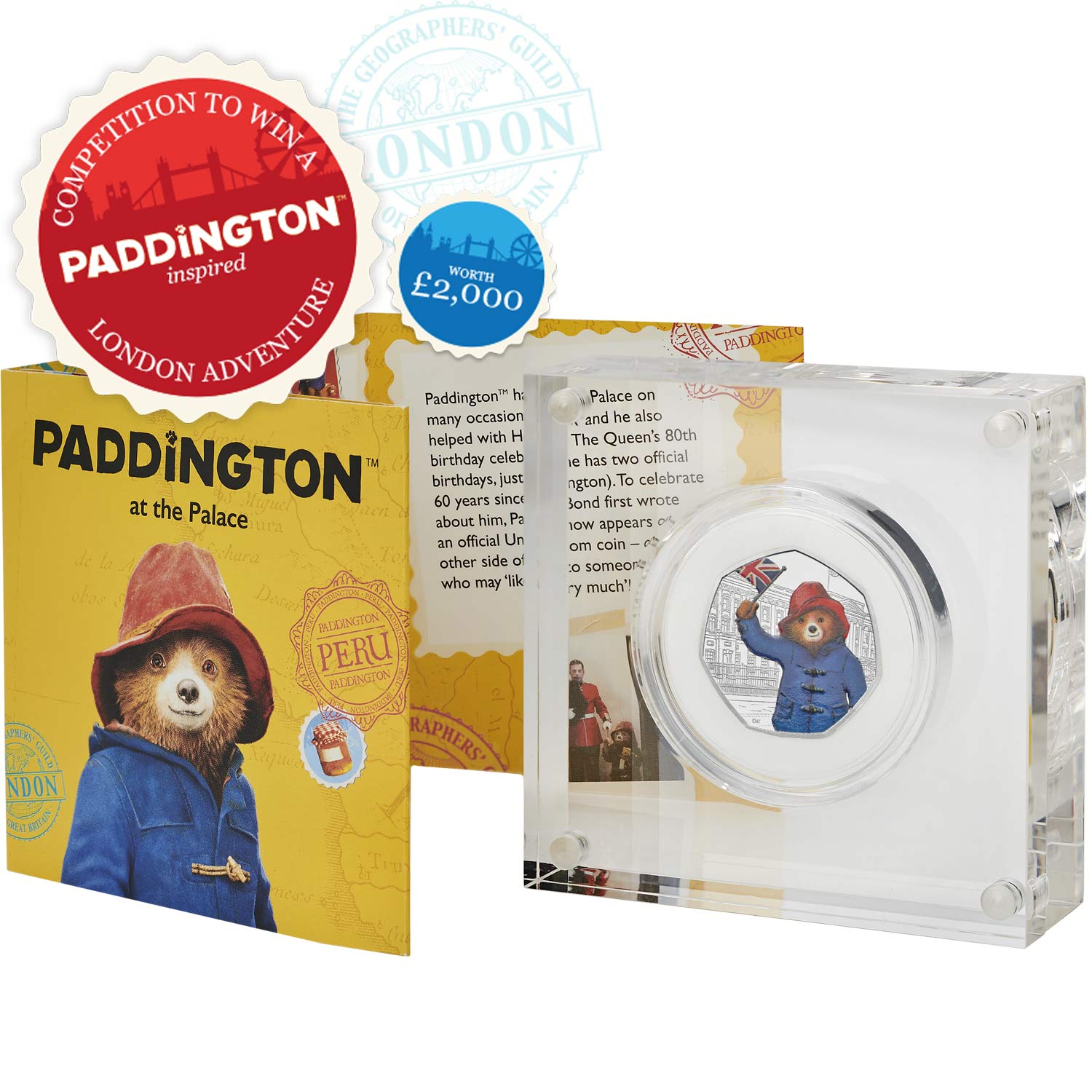 Don't miss out!
Buy the Second design in the 2018 Paddington™ series.
Win a Paddington™ Inspired Adventure of Your Own - automatic entry when you buy this silver Proof coin!
A very British childhood favourite has arrived at The Royal Mint on two official UK coins celebrating 60 years of our favourite bear from Darkest Peru. Just like us, Paddington™ has a special relationship with royalty, and his visit to Buckingham Palace brings him to the attention of a certain person who is said to be very fond of bears!
Make sure you don't miss out – we anticipate high demand
Your search returned no results, please try searching again