We invited Paddington to visit us at The Royal Mint to see his special coins and get them ready for their big unveiling – read all about his exciting trip.
Full Steam Ahead!

Paddington started his journey at Paddington Station of course, and he made sure he packed plenty of marmalade sandwiches in his suitcase for the train ride – plus a few extra tucked under his hat in case of emergencies. He took the train to Cardiff, where Mr. David Knapton, designer of the Paddington coins, met his new friend and drove him the short journey to The Royal Mint.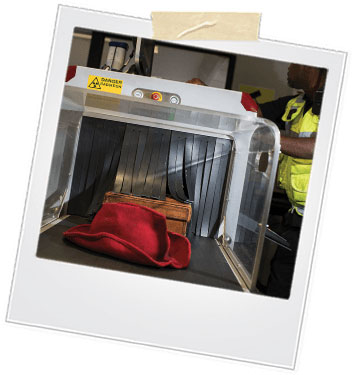 "I'm looking forward to visiting The Royal Mint to see my coins being made. Mr. Gruber said that The Royal Mint is on 34 acres of land. I hope I don't get lost."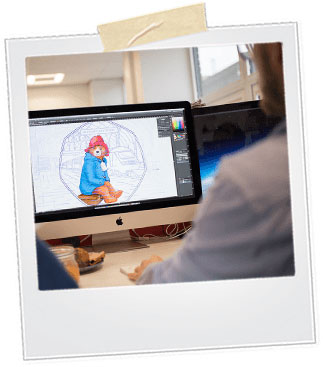 From Pencil to Computer
Paddington followed Mr. Knapton to The Royal Mint design studio, to see the finished designs. He thought Mr. Knapton had done a very good job indeed. They next visited Mr. Docherty, one of The Royal Mint's coin designers, who showed Paddington how he turned Mr. Knapton's designs into a special computer model that is used to make the 'dies' – the tools used to put the design onto the coin.
"I don't know how he's done it but Mr. Knapton's two designs really captured my adventures, and a group called The Royal Mint Advisory Committee chose the one they liked best. I think they've chosen a very good one."
Adding a Little Polish
After a quick marmalade sandwich, Paddington was escorted by security to a very important part of the factory that only VIPs and VIBs are allowed to see. He even helped to strike a 'Proof' version of his coins, which, unlike the coins in your pocket, are very special indeed. Paddington was then shown how each die is polished to perfection – by hand – and struck up to six times to make sure every detail is perfect. The Proof coins are carefully checked and then the die is cleaned with air before it strikes the next coin. Paddington seemed quite impressed with the attention to detail.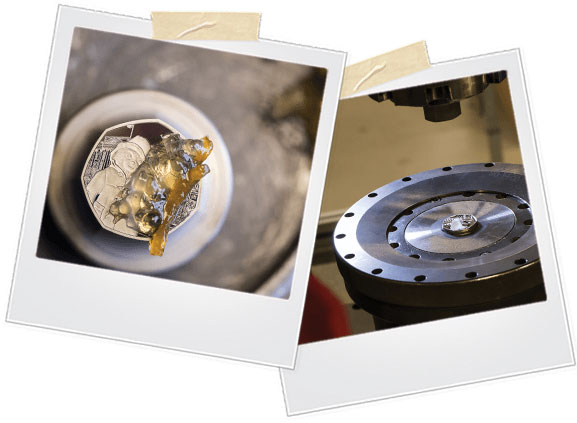 "The very precise machines at The Royal Mint mean that the coins can be very detailed. They come out very clean and polished – much shinier than the coins Mr. Gruber has in his shop."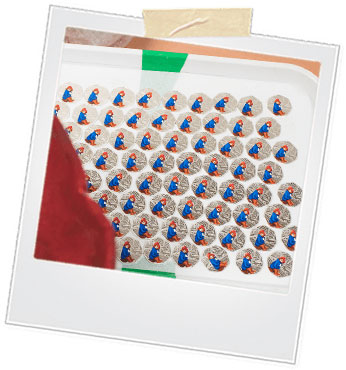 Clean Paws
Next it was time to show Paddington how to add some colour! Paddington was very interested as he watched the detail of Mr. Knapton's drawings come to life with a process called 'pad printing'. At first, he thought he was going to have to help out and use his paws, so was slightly disappointed when he discovered that a machine actually prints permanent colour onto the coin. But this was much cleaner all round, and no tricky explanations when he returned home and saw Mrs. Bird.
"I found out today that my coins will have colour on them, which sounds very special indeed. I was a little concerned when they told me it was called 'pad printing', but thankfully I didn't need to use my paws. I'm still confused about why it's called that though. Mrs. Bird doesn't let me paint on my paws too often. She says that I have an unfortunate tendency to be rather messy."
A Very Important Bear
In the packaging area, Paddington wanted to have a go but found it a bit tricky to put the special gloves on, so he left it to Mrs. Jones to carefully check his Proof coin and place it in its smart case. Across the room, sparkling Brilliant Uncirculated coins caught his eye, each one neatly presented in a very handsome folder. Paddington enjoyed reading the stories about his adventures again.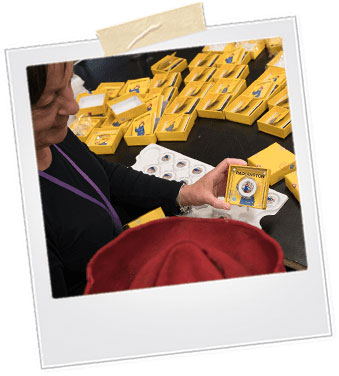 "Placing small coins in their packaging is quite difficult for a bear, so I let Mrs. Jones do the important job. She told me that she has put thousands of coins into their special boxes and folders – perhaps she did yours?"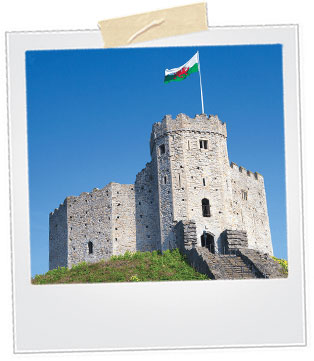 What an Experience!
Finally the coins are ready to go and the shelves at The Royal Mint all stocked – although some are a little hard to reach for a small bear.
We really enjoyed having Paddington visit us for the day. We hope he'll be back soon to see The Royal Mint Experience and some sights of Cardiff.
Postman Paddington
As Paddington got ready to go back to London, Mr. Knapton helped him pack some coins into his case (after checking with The Royal Mint's security guards of course) to paw-deliver to the Paddington Station shop!
Paddington also asked Mr. Knapton to sign a special edition for the Brown family. He was sure they would have had the most marvellous time at The Royal Mint and Paddington hoped to return again soon to introduce them to his new friend, Mr. Knapton.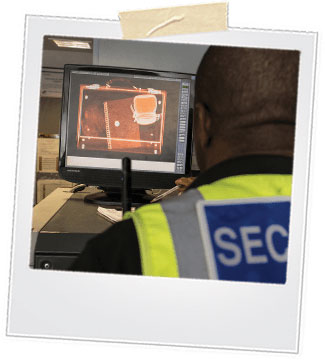 "I never knew making a coin was such a complicated business. I'm looking forward to writing to Aunt Lucy to tell her all about my day."
Thank you for lending a paw!
It had been a very long day and Paddington was really rather tired. He decided it was an emergency and ate his last few marmalade sandwiches from under his hat before his eyes got heavy and gentle snoring could be heard as the train sped back to London.
Thank you for lending us a helping paw Paddington, we couldn't have done it without you!
© P&Co.Ltd./SC 2020.