Paddington hails from Darkest Peru but he has made himself very much at home in Britain, making friends wherever he goes, including a number of encounters with the Royal Family!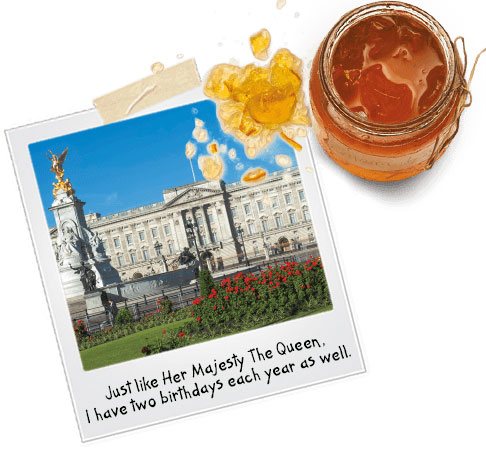 Friends in High Places
The polite and friendly Paddington has made lots of friends (some of them in very high places), who will no doubt be celebrating his anniversary with him. He's certainly had a few royal adventures, visiting the Tower of London and Buckingham Palace – he went to watch the Changing of the Guard with Mr. Gruber, but there were so many people in the way he simply couldn't see a thing. Luckily, a mysterious someone 'on high' happened to be looking out of a Palace window and seemed to like small bears. Paddington was very lucky to be invited inside the gates so that Mr. Gruber could take a photograph for Paddington's scrapbook.
A Bear with Two Birthdays!
When Paddington joined the Brown family, he wasn't quite sure how old he was. But because he's such a special bear, the Browns decided he deserved two birthdays, just like Her Majesty The Queen. The Queen has two birthdays, one on the day of her birth, 21 April, and another official birthday in June. Paddington has a winter and a summer birthday – Christmas Day and 25 June. So when it came to helping with Her Majesty's 80th birthday celebrations, there was simply no better bear for the job, and Paddington made sure there were plenty of marmalade sandwiches for everyone at the splendid garden party.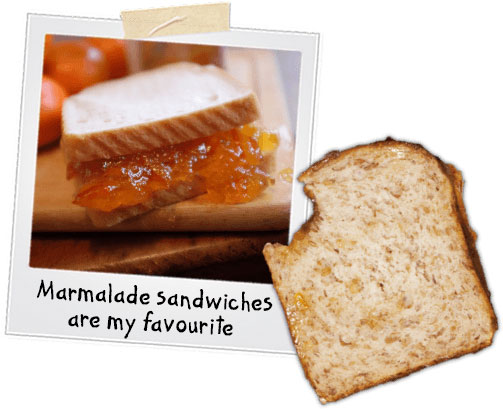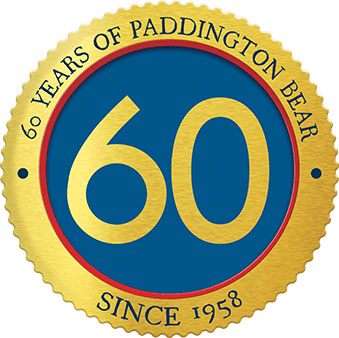 A Royal Celebration!
To celebrate 60 years since Michael Bond first created Paddington, he now appears on an official United Kingdom coin for the very first time. When Paddington discovered that the coin had been approved by none other than Her Majesty The Queen, whose portrait features on the other side of the coin to his own, he felt like a very special bear indeed.
© P&Co.Ltd./SC 2020.