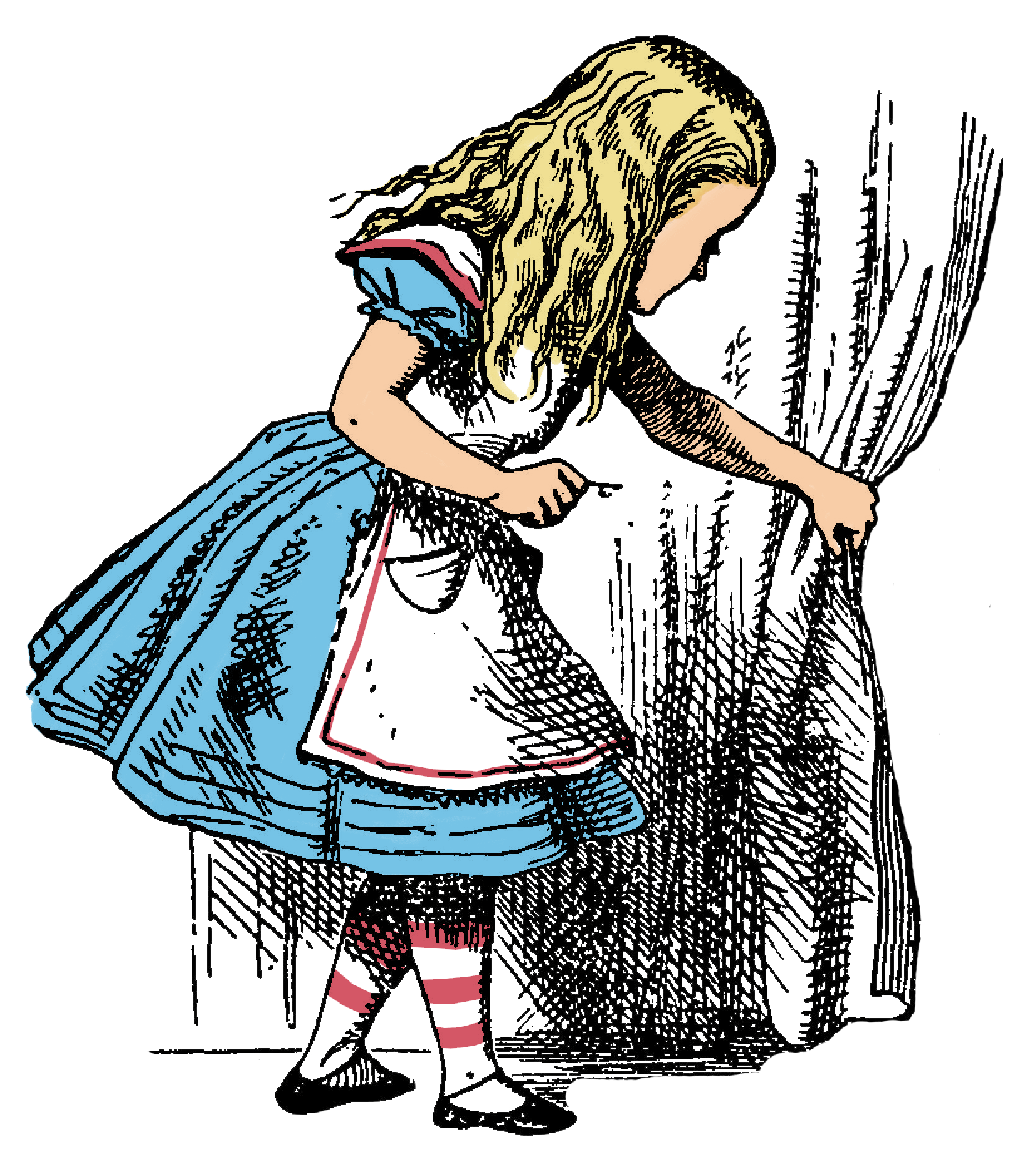 Scroll Down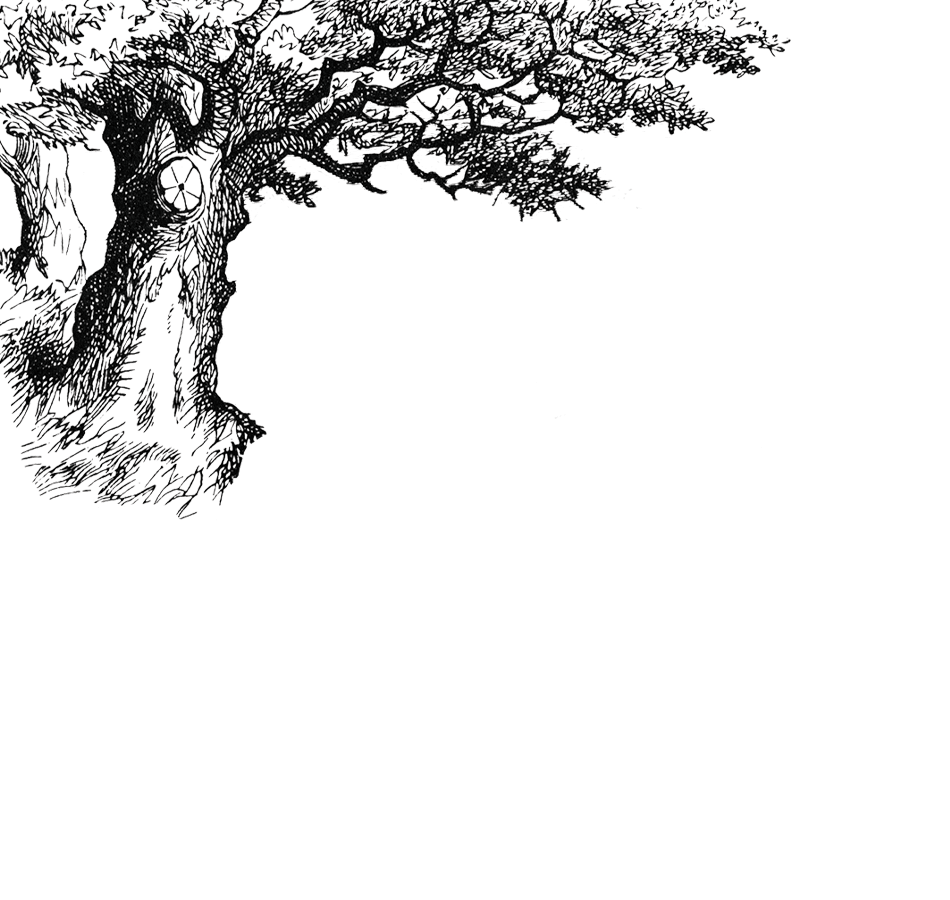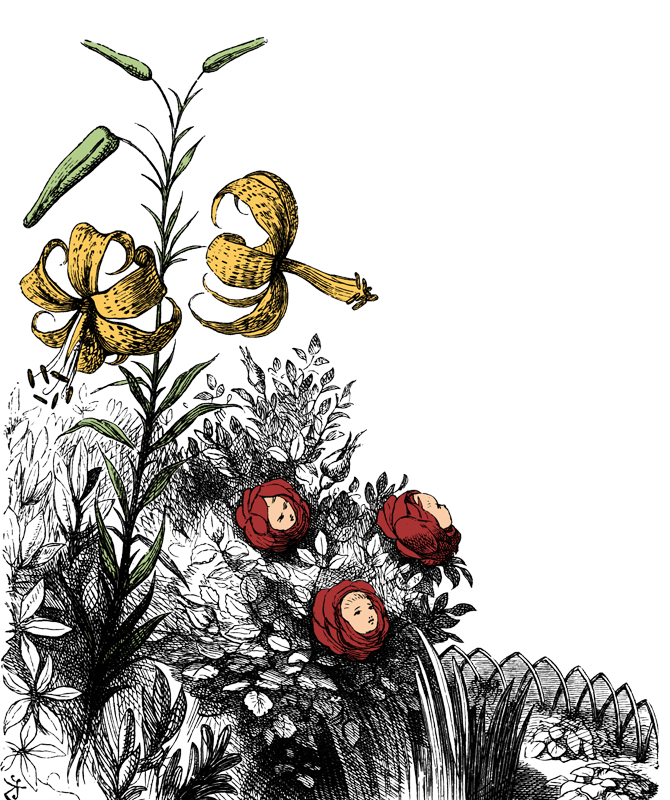 Scroll Down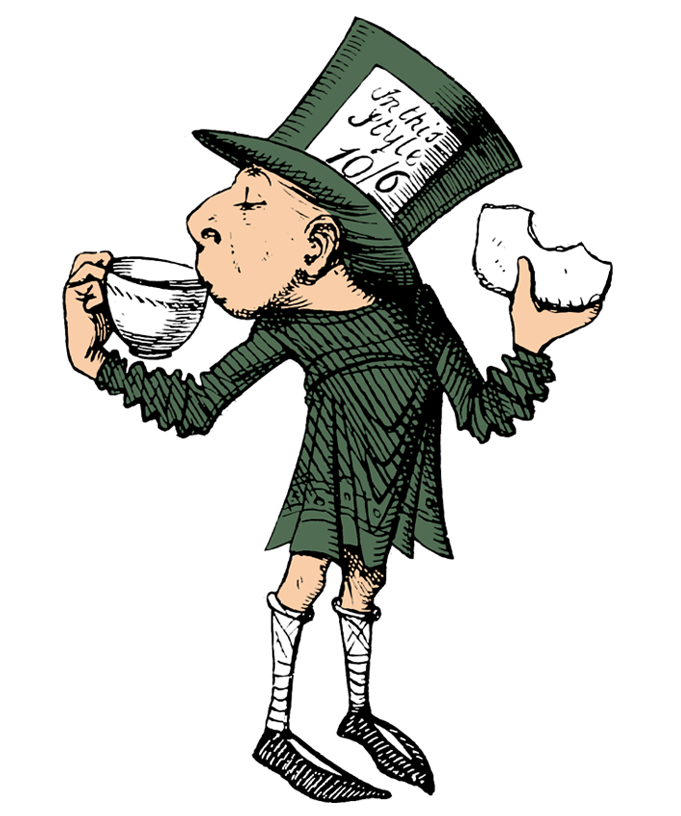 Alice has a habit of going on adventures. After her journey into Wonderland, curiosity ignites her imagination for a second time as she decides to step into Looking-Glass House
It's different to Wonderland, although it's extraordinarily similar in that nothing makes sense. After noticing some chess pieces nestled in a hearth, which is an unusual place for chess pieces to dwell, Alice encounters a book that contains a poem called 'Jabberwocky'. The words appear backwards until she views the pages through the looking-glass, which of course reveals the words the right way round. Looking-Glass House is a topsy-turvy place indeed!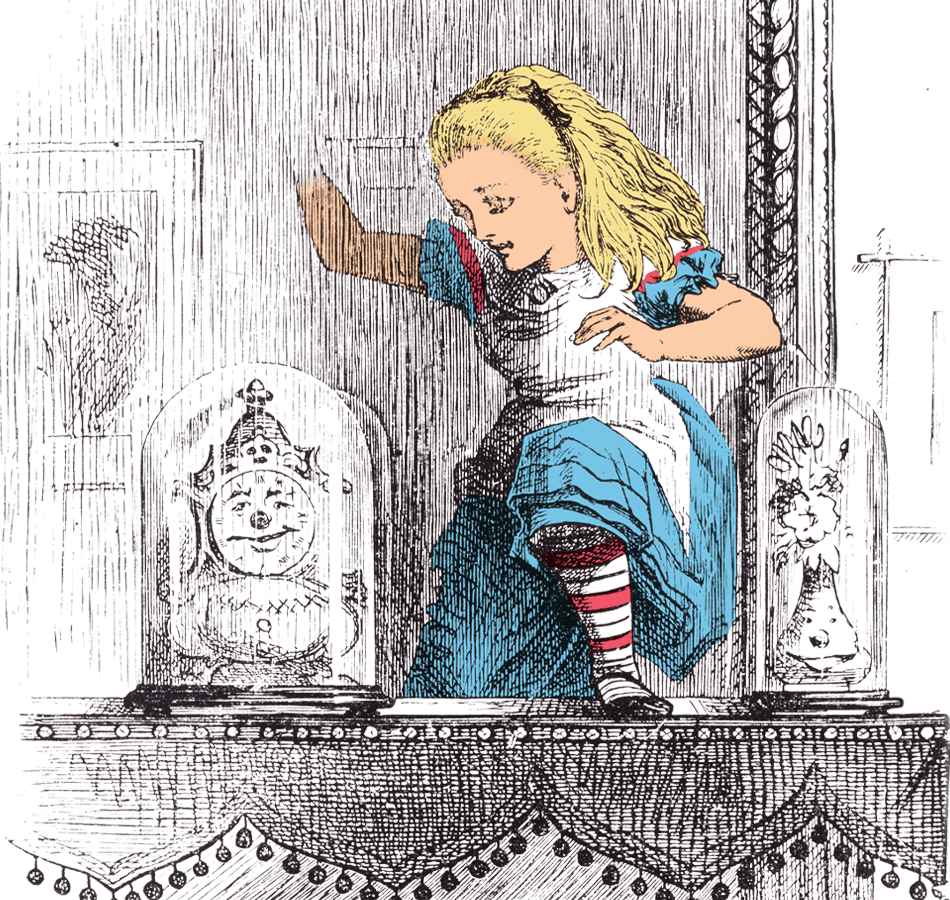 'Why, it's a Looking-Glass book, of course! And if I hold it up to a glass, the words will all go the right way again.'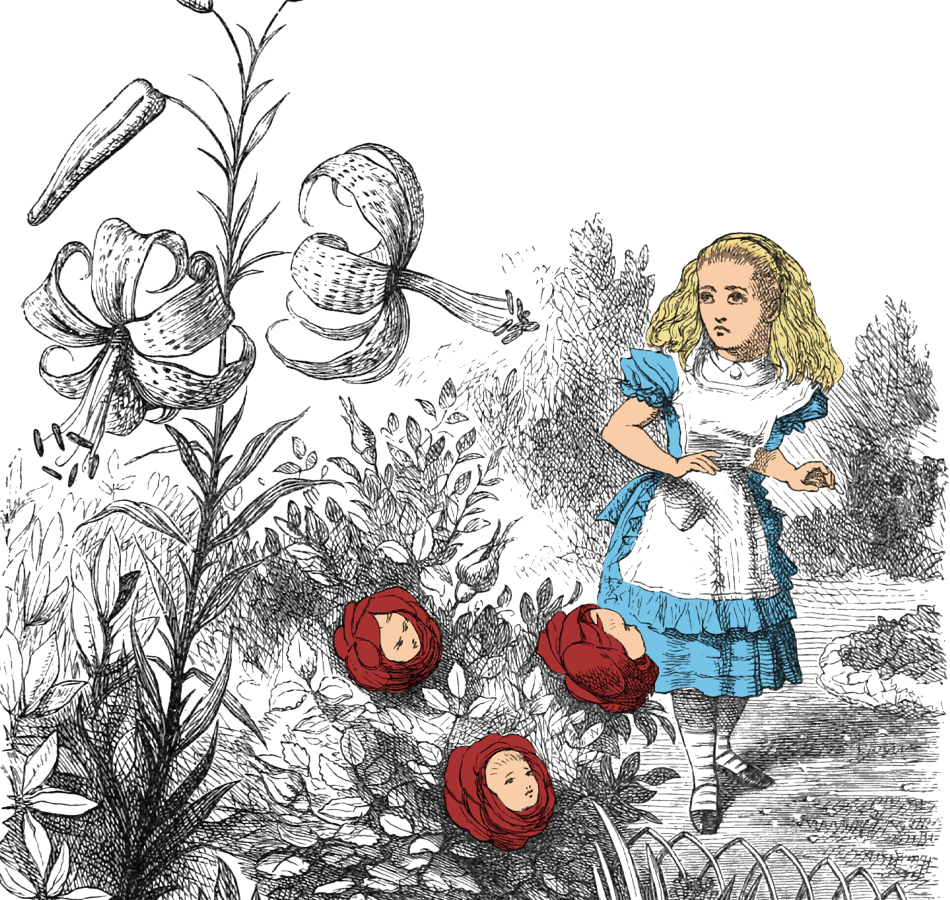 Things only get stranger as Alice meets talking flowers who are extremely rude. Luckily, the Red Queen appears to give Alice a lesson in decorum but Alice will meet Humpty Dumpty soon, who has no manners at all! In the meantime, Alice finds herself taking a strange train journey where she sits in a carriage with a goat, a beetle and a man dressed in white paper. The journey is followed by an educational insight into the insects of Looking-Glass World from a Gnat that's the size of a chicken. Just when you think things can't get even weirder, Alice meets a rather peculiar pair …
'We can talk,'
said the Tiger-lily:
'when there's anybody worth talking to.'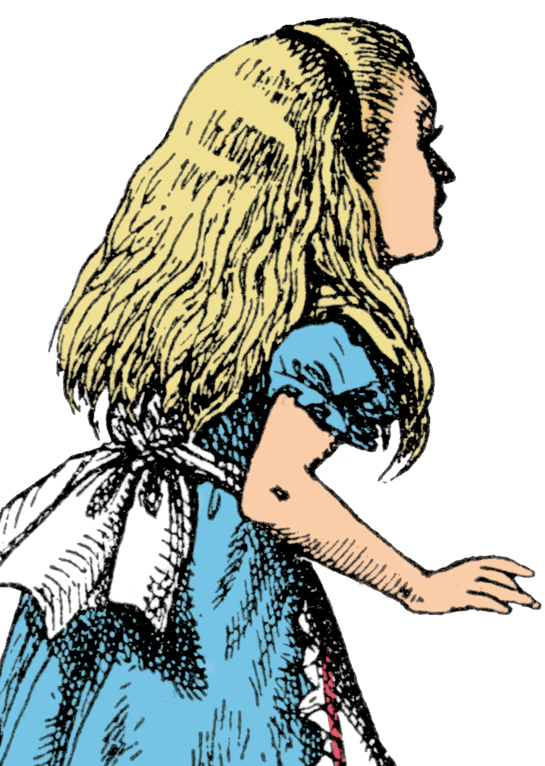 Tweedledum and Tweedledee are, by nature, contrariwise but that doesn't mean they don't understand logic. It makes perfect sense to the uninitiated, and given her penchant for fantastical adventures, Alice should be well-versed in nonsensical logic by now. She does, however, need some help from Humpty Dumpty in deciphering the 'Jabberwocky' poem but manners are severely lacking in this instance. He has his comeuppance when he falls of the wall, although The White King explains to Alice he sent all of his horses and all of his men to put the egg back together again.
'Contrariwise,' continued Tweedledee, 'if it was so, it might be; and if it were so, it would be; but as it isn't, it ain't. That's logic.'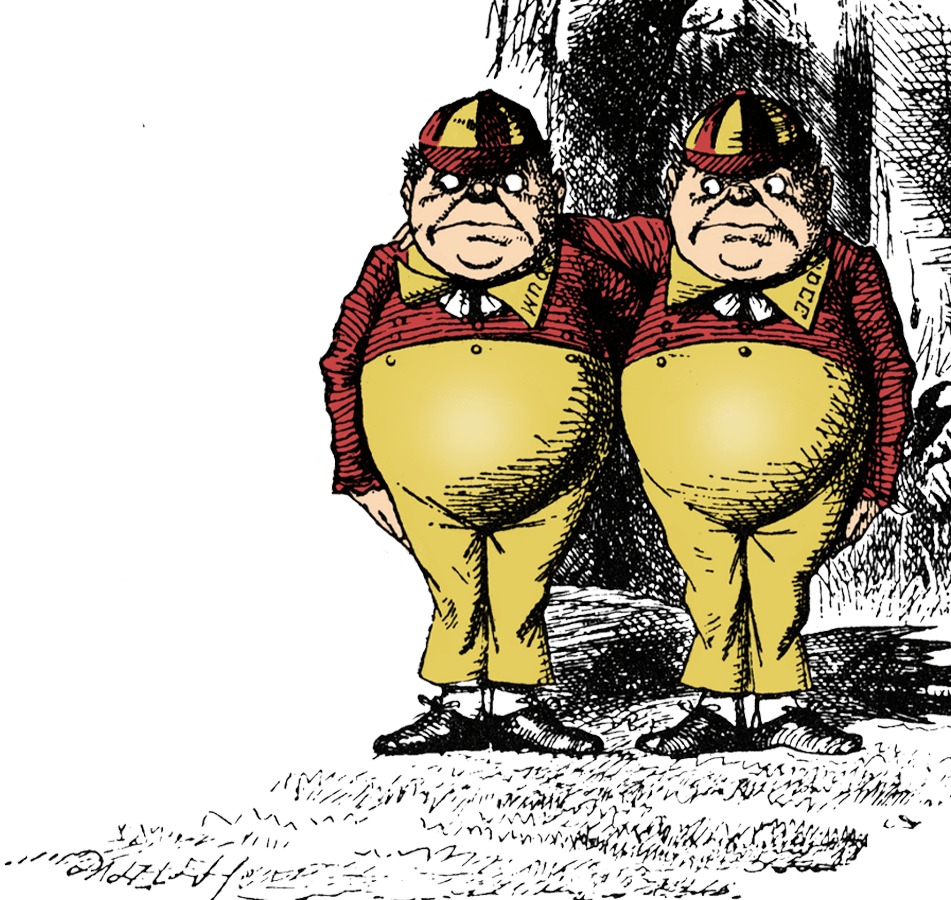 There are many characters from royal lineage in Looking-Glass World, and it's not long before Queen Alice joins their ranks after the White Knight saves her from the Red Knight. He vows to escort her to the final square of the chessboard where she will become queen. A banquet is held in Alice's honour but in true Looking-Glass World fashion, mayhem erupts. Alice catches hold of the Red Queen who she considers to be the cause of all the mischief and the Queen shrinks to the size of a doll. Alice grabs the small creature and does enough shaking to prompt her own waking back into reality but she can't decide who the dream truly belonged to …
'You woke me out of – oh! such a nice dream!'