The Year of the Dog
Loyal and Observant
People born in the Year of the Dog are loyal and observant. They are trustworthy and can always keep a secret.
Just as pet dogs are considered loyal companions, people born in the Year of the Dog are said to be true and dependable friends and they can't do enough for the people they are closest to. While they can jump to conclusions, they are generally straightforward and friendly people.
Dogs are honest, friendly and compassionate, careful and practical, but as they aren't very good at communicating, it is tough for them to express their thoughts to others. They have a good nature, meaning that they tend to do things by the book and follow the rules. They like a quiet life and a close family relationship makes them happy and content.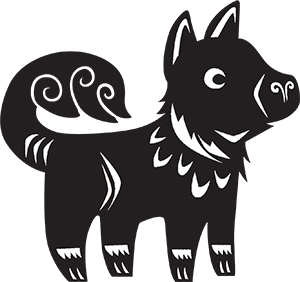 Add To Basket
Add To Basket