The pig is the sixth design in the series, and is the twelfth and final sign of the Chinese zodiac, appearing once every 12 years. Harry Brockway, the coin's designer, has ensured qualities of people born in the Year of the Pig are evident in his design. Behind the sow, who is lying comfortably with her children who are feeding, is a countryside landscape at night, featuring a traditional country home. This design shows the generosity, compassion and diligence associated with people born in the Year of the Pig, and defines their relationships with those close to them. The country home signifies the trait of feeling calm, through the drowsy night sky and smoke emanating from the warm fire within the home.
Silver Proof
Silver Proof
Gold Proof
Silver Proof
Gold Proof
Gold Proof
Lunar Year of the Rooster
Gold Proof
Gold Proof
Brilliant Uncirculated Coin
Silver Proof
In 2014 The Royal Mint united these British and Chinese traditions to create the first official UK Lunar coins. The Shēngxiào Collection, named after the Chinese zodiac, is based upon 12 animals that have their own unique characteristics and qualities.
East Meets West
If you were to search for 'Shēngxiào' on the internet you would find The Royal Mint's range of lunar coins.
Coins have been produced in the Far East in some form or another for thousands of years, just like they have in Britain. Both cultures have traditionally used coins in celebrations and family events, and while these customs date back over centuries, a new generation are embracing the ancient practices in a modern way.
In the United Kingdom coins are often the gift of choice for a special occasion. Brides traditionally tuck a sixpence into their shoe for good luck, and silver gifts are given to newborns and at christenings – inspired by the centuries-old custom of giving silver coins to a baby for good luck.
How will you celebrate Chinese New Year?
---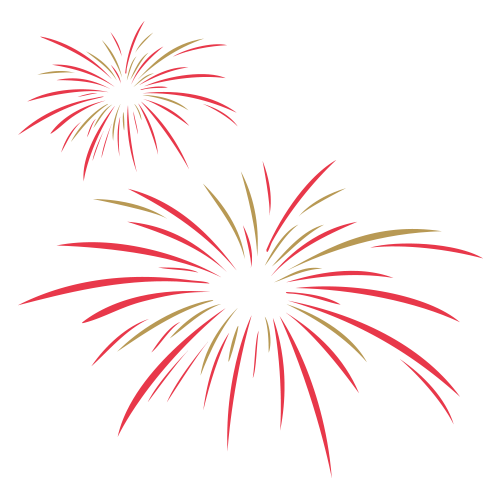 Fireworks
It is traditional to light fireworks on the first day of festivities, to chase away evil spirits.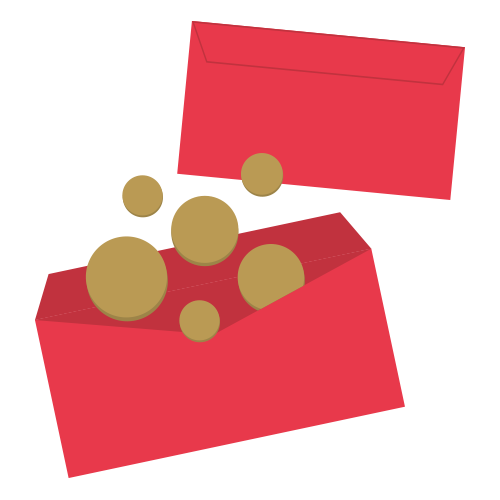 Red Envelopes
Red packages are sometimes given to relatives at family dinners. They often contain gifts of money in amounts that are considered to reflect good luck.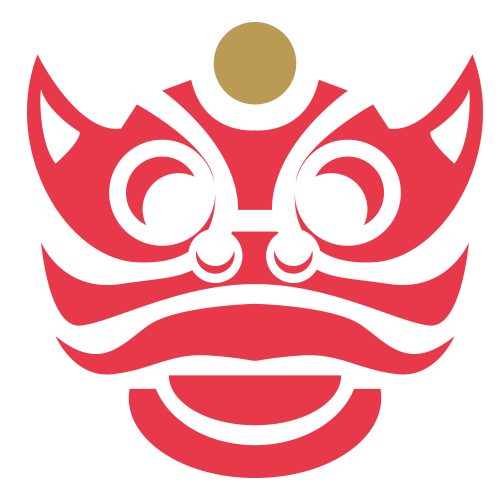 Dances
Dragon and lion dances are common during Chinese New Year. It is thought that the colourful masks and beat of the drums will ward off bad spirits.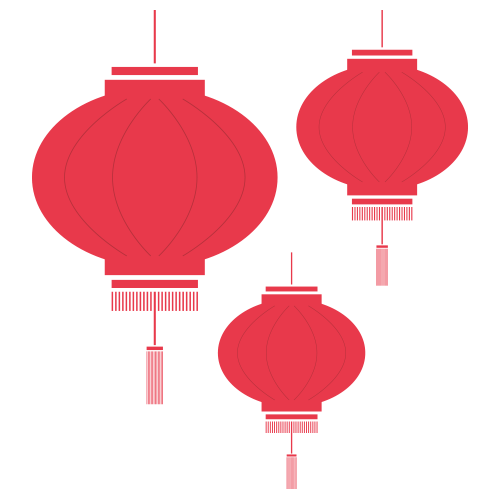 Red Lanterns
After fifteen days the Chinese New Year celebrations end with the Lantern Festival.