The Falcon of the Plantagenets
After the success of the four coins released to date, the fifth coin in The Queen's Beasts Collection features the Falcon of the Plantagenets. With a keen eye and unrivalled speed, the falcon is one of nature's most impressive beasts. Prized by the nobility for their hunting skills, in heraldry the falcon represents single-minded determination.
The falcon and fetterlock depicted here is a symbol of Edward IV who claimed the throne during the Wars of the Roses.
Discover more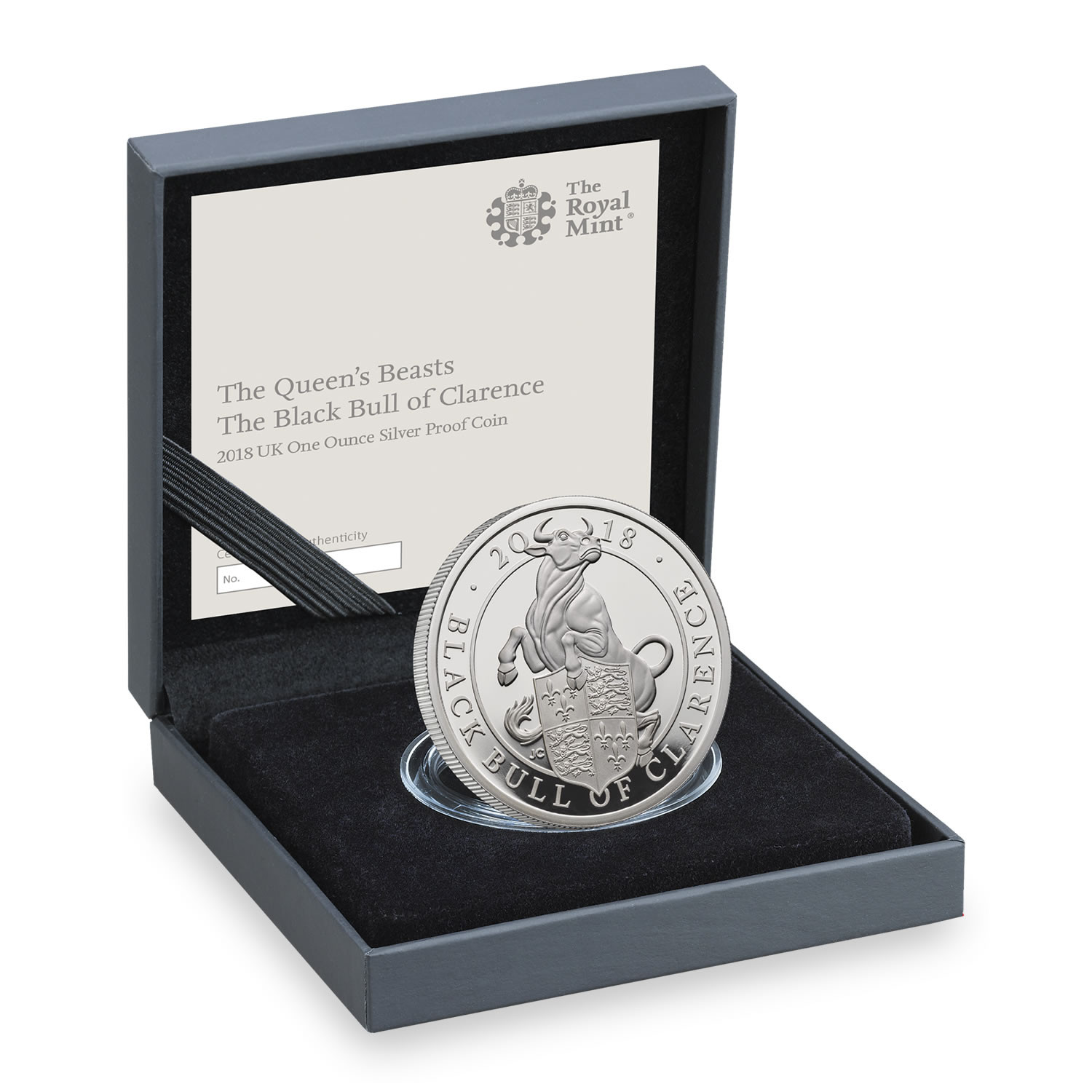 The Black Bull of Clarence
The Queen's Beasts appeared together for the first time in 1953 at Her Majesty The Queen's coronation and now, during its 65th anniversary, you too can own a piece of British royal history.
The Black Bull of Clarence is synonymous with power and strength and is thought to have featured on the shields of the Yorkist army that defeated the House of Lancaster in 1461, making Edward IV the first Yorkist king of England. The bull started to appear on coins and the Royal Arms during the 1560s when Elizabeth I ordered the recoinage of all silver coins.
Discover more