The Nutcracker Story
The Stahlbaum's are hosting their annual Christmas party. Their children Clara and Fritz dance and play as guests gather for the evening. Their grand house is decorated by the most beautiful tree imaginable. The children's godfather, Drosselmeyer, arrives. A skilled toymaker, he presents two life-size dolls, who each take a turn to dance. As the children open their gifts, he gives each of them a present.
Clara's Nutcracker is the talk of the party, making Fritz jealous. In a fit of temper he snatches it from his sister, breaking it in two. Clara's heart-break is short lived, however, as Drosselmeyer repairs the Nutcracker with a handkerchief drawn magically from the air. As the hour grows late, the guests depart and the family retire to bed. All except Clara, who creeps back downstairs to check on her beloved nutcracker, falling asleep with it wrapped up in her arms.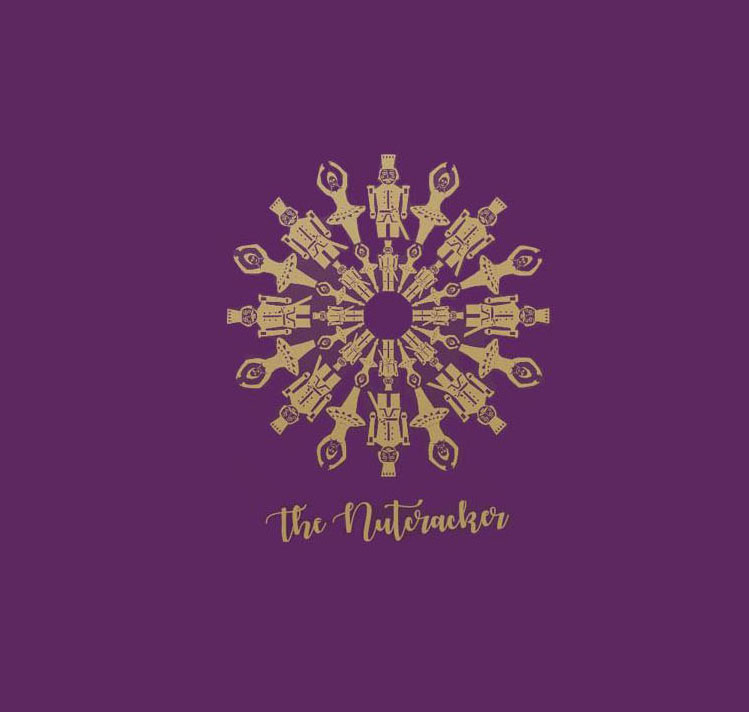 The official Christmas 2018 coin was designed Harry Brockway, artist and expert stone and wood carver who has put his own interpretation of the classic ballet known and loved by so many across the world, onto a coin.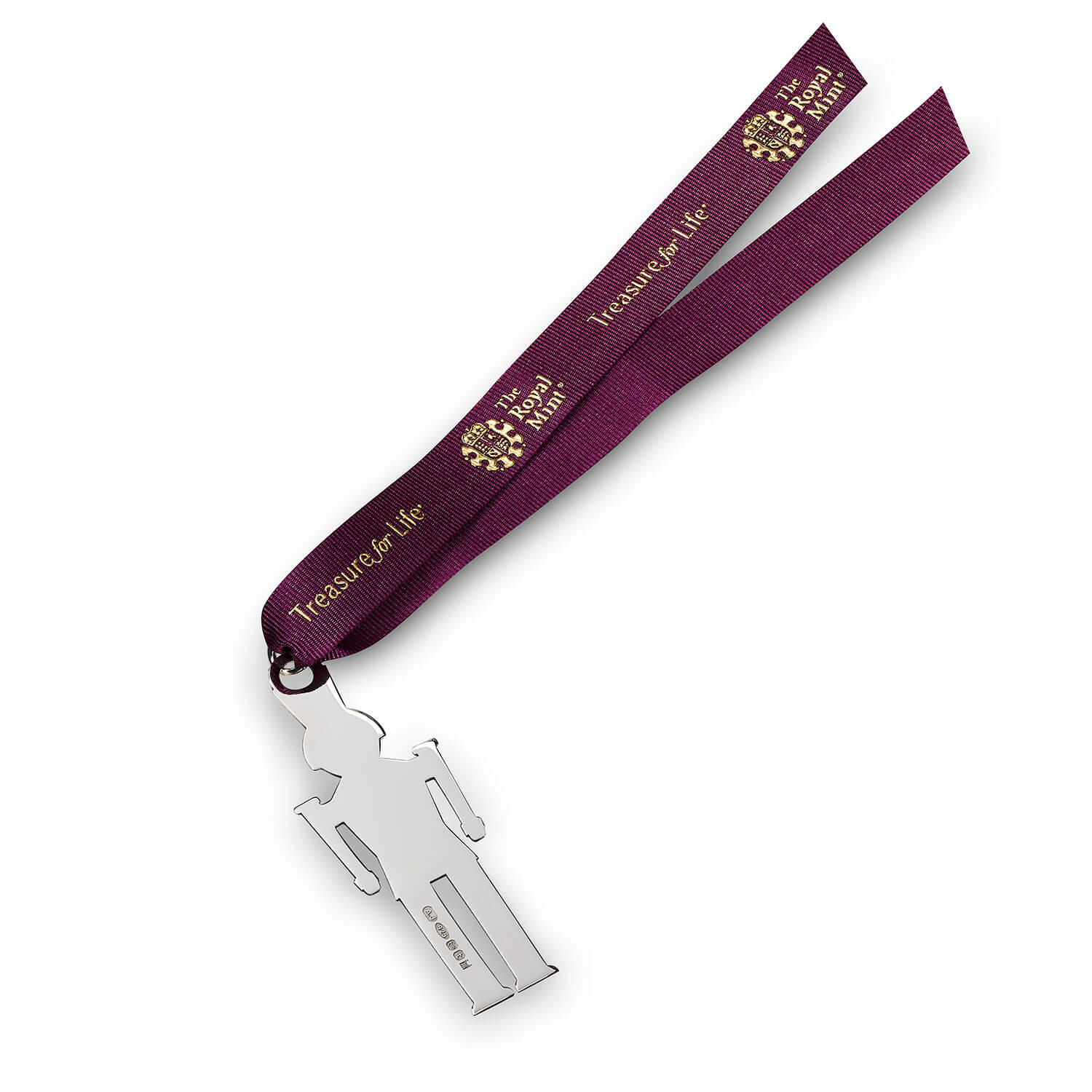 How long have you worked with The Royal Mint?
I have worked with The Royal Mint for over a decade. I designed the commemorative coin for HRH Queen Elizabeth's 80th birthday which was one of the first designs I worked on. Each project is unique but there are always elements that need to be included and it is the challenge of combining the technical requirements with the brief and coming up with a satisfying and pleasing design that I find most interesting.
What led you to a career in coin design?
I have always been interested in coins and medals. My father was a competitive swimmer and his medals were in a display box at home when I was growing up. As a child I also collected the tokens issued to commemorate the Apollo moon shots in the 1960s. After studying sculpture at art school I went on to train as a stone mason. With my background in fine art I was drawn towards architectural stone carving and letter cutting. While at art school I began to make wood engraved prints. Wood engravings tend to be small and detailed. The Royal Mint was looking for artists who could work on a small scale and have the necessary eye for detail. My skills seemed to lend themselves to the exacting business of designing a coin.
How did you go about designing this coin? What did you do to research?
For my design for 'The Nutcracker' I focused mainly on Tchaikovsky's ballet. I thought the details of the Nutcracker's uniform would lend themselves well to the low relief required as well as the strong shapes made by the nutcracker and the sugar plum fairy. Combined together they made the form of a snowflake, which also features in the ballet.
As well as the snowflake motif, the lettering also needs to be incorporated within the design. The drapery swags, suggestive of curtains on a stage or the gilded interior of a grand theatre, provide dramatic flair and a reminder of the theatrical story it honours. I wanted my design to be decorative and nostalgic. Decorations and memories of childhood are important elements of Christmas for so many people. I hope the coin evokes those festive feelings, whether they are giving or receiving the coin this Christmas.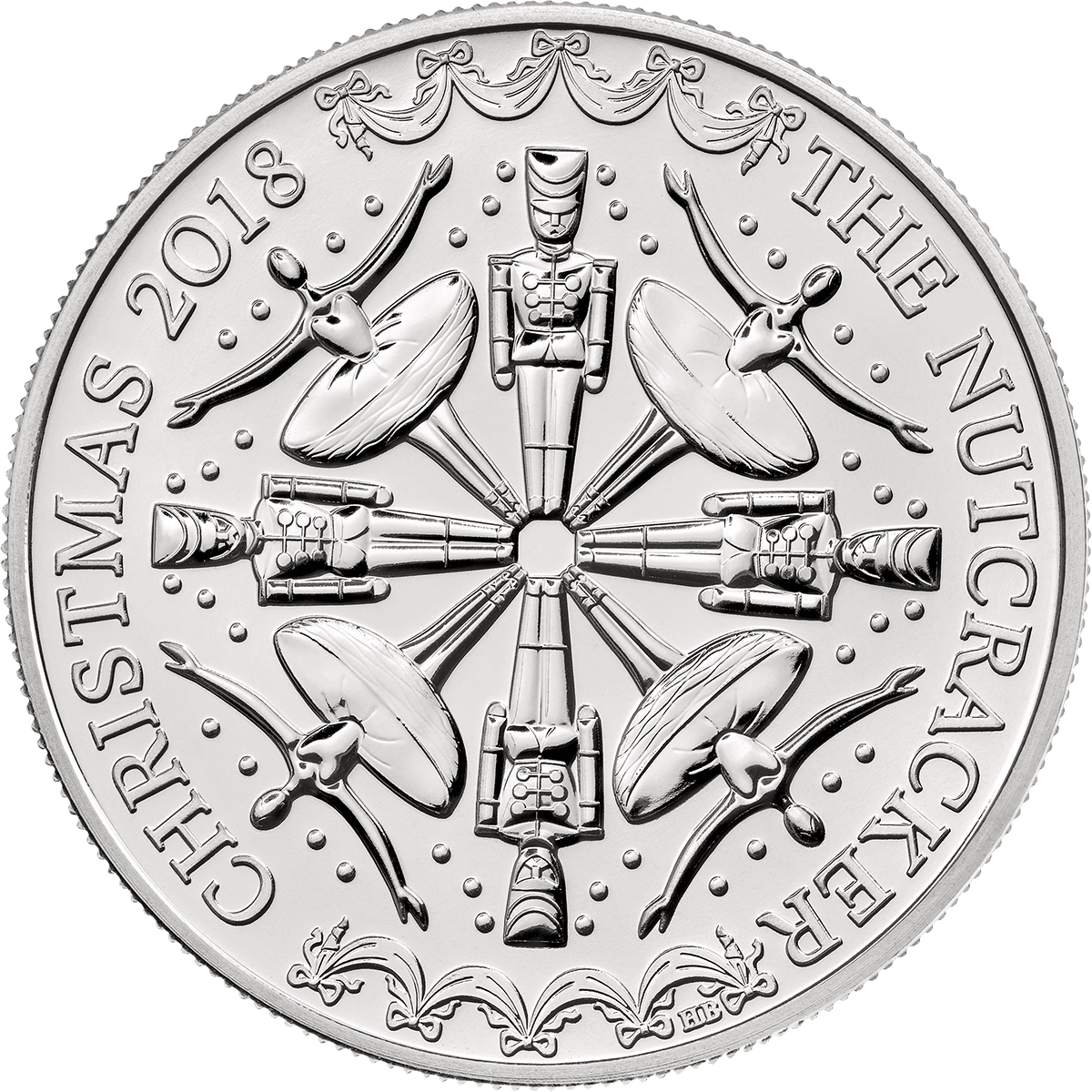 If you could put anything on a coin, what would your design be?
Most of my work is figurative. I always enjoy incorporating figures in my coins, book illustrations or carvings. If I am fortunate enough to be invited to work for The Royal Mint again I imagine I will seek out a way to include figures in my designs. My eye is always drawn to a face or a figure in a composition. I think we can relate most strongly to something so familiar. I don't think there are many subjects that would not lend themselves to the inclusion of the human form. Thanks to Harry for taking the time to talk to us about his exquisite design.