A Formidable Troop to Guard Her Majesty The Queen

As a young woman ascending the throne aged just 25, Queen Elizabeth II embraced the traditions of her ancestors. Flanking the entrance to Westminster Abbey on the day of her coronation were ten fantastical creatures – The Queen's Beasts – imposing statues symbolising the strands of ancestry brought together in a young woman who was about to be crowned queen.
The sculptor, James Woodford RA was commissioned to create these incredible plaster statues, and standing at six feet high, they made a commanding guard of honour. Woodford was awarded an OBE in the coronation honours list in recognition of his work.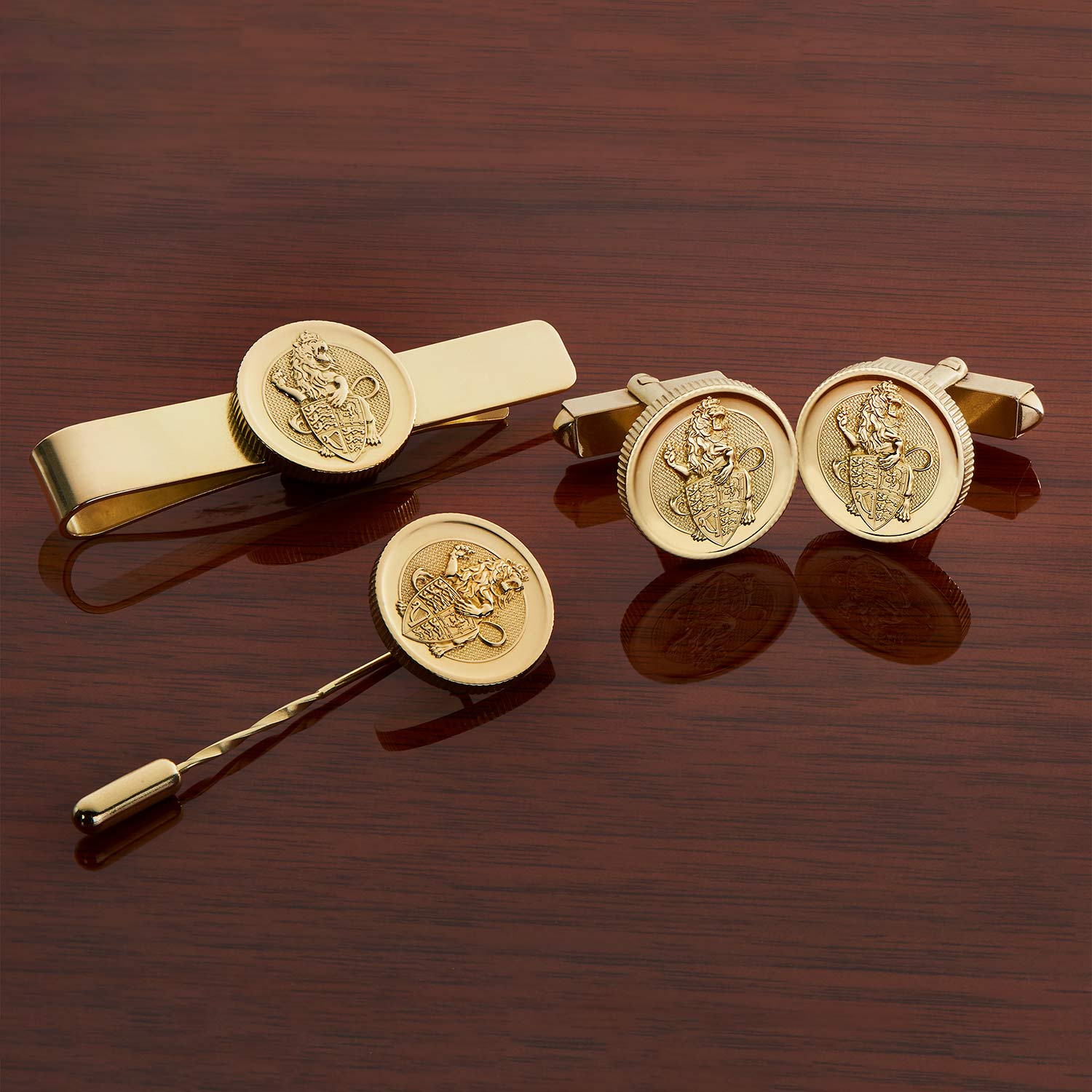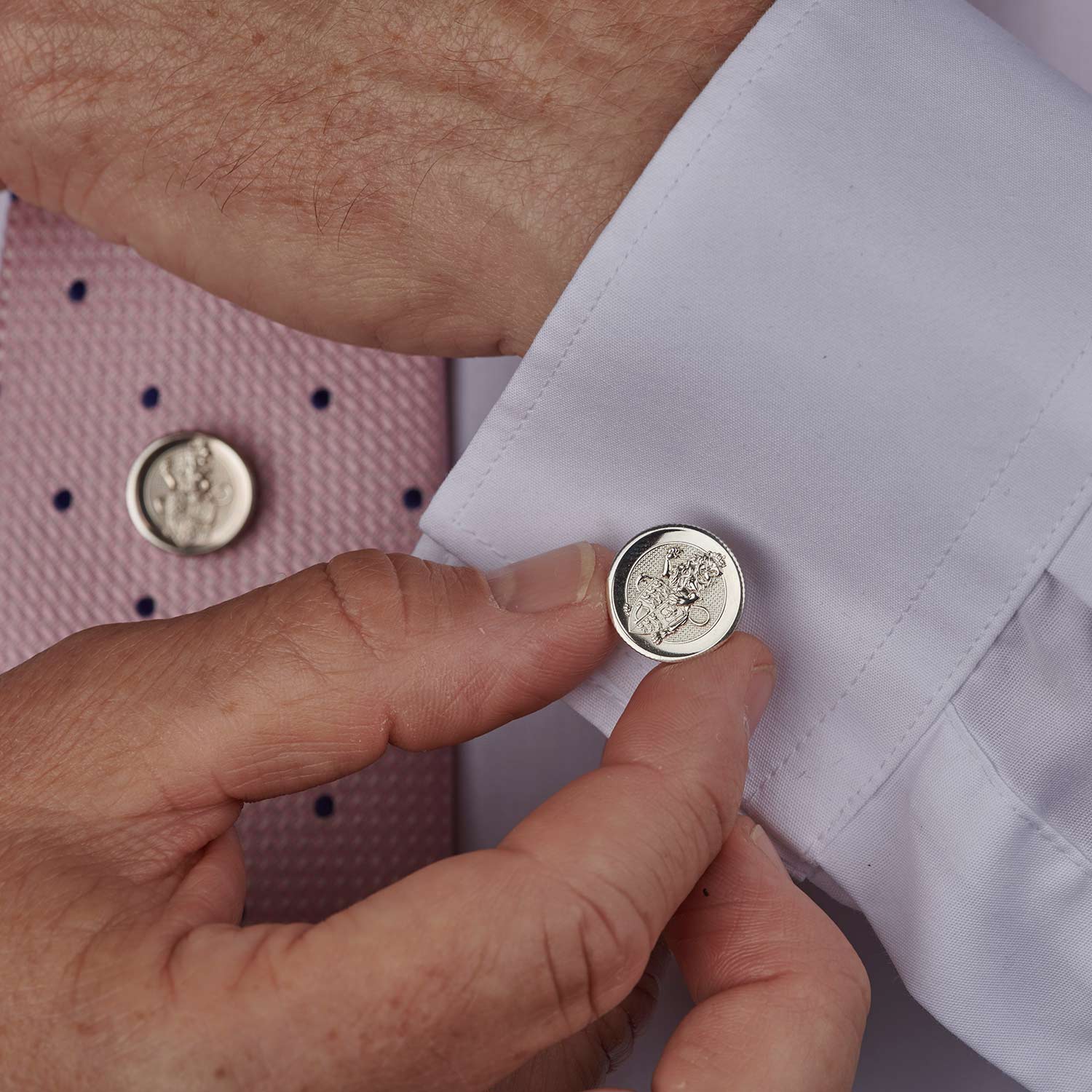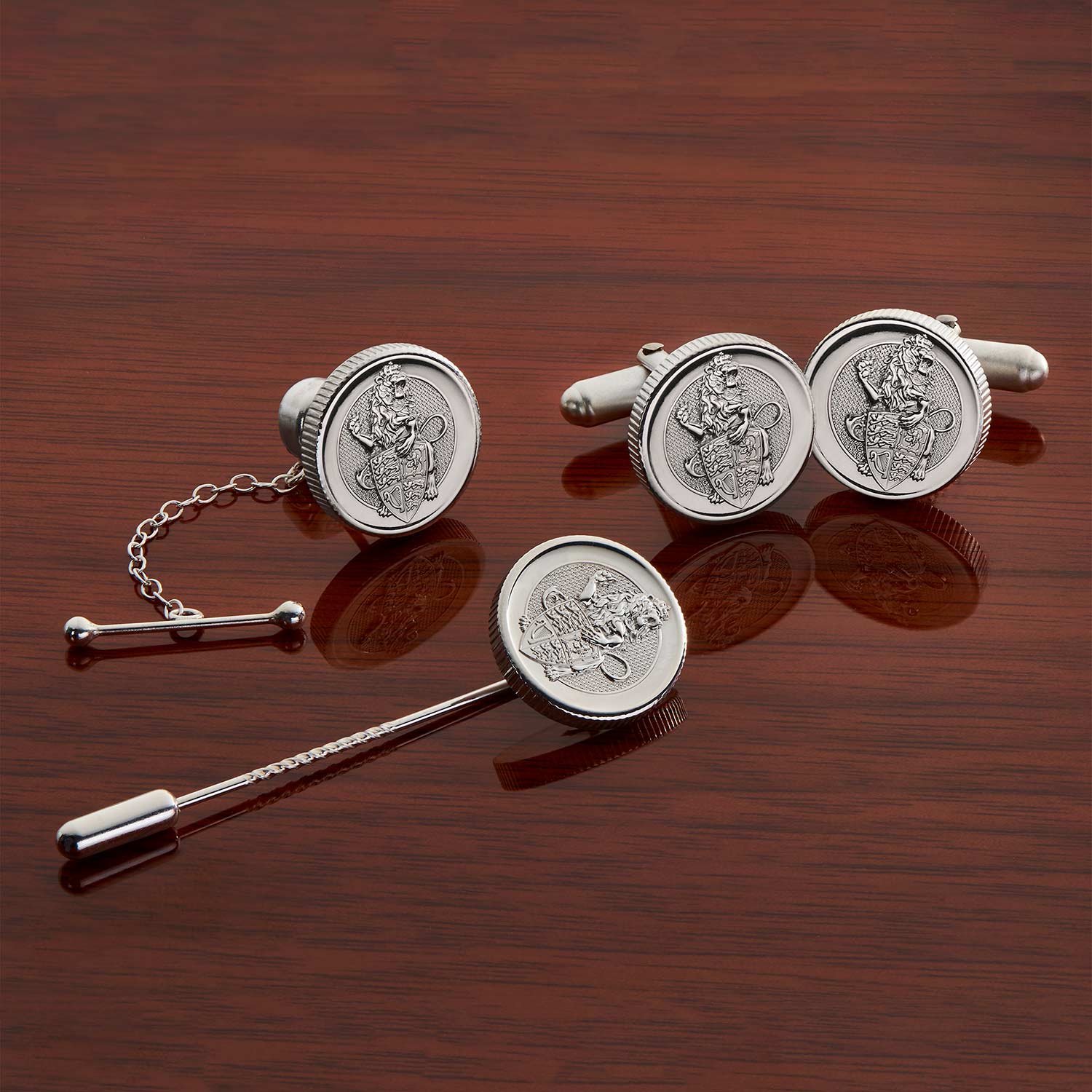 Jody Clark is a member of The Royal Mint's Coin Design team and is the youngest designer to have created a definitive coinage portrait of Her Majesty The Queen, and has carefully interpreted Woodford's pieces to create a collection of stunning coins, with the first launch being the Lion of England in 2016.
The Lion of England has long been a royal emblem symbolising strength and valour. The gift of a shield decorated with small golden lions, given to Geoffrey Plantagenet by Henry I as he married Geoffrey's daughter Matilda in 1127, is the first recorded instance. As long as England has had a shield of its own, it has always featured a lion – the Norman kings used it on their motifs, a tradition upheld by Henry II and his son Richard the 'Lionheart' in the twelfth century.
Now these beautiful coins have become the inspiration behind a new capsule collection of hallmarked gift items, comprising of cufflinks, tie pin or tie slide and lapel pin, made in 925 sterling silver and 18 carat gold. As fabulous as the original designs, these classic and stylish gifts will be perfect for both old and new fans of this incredible Queen's Beasts collection. View the range:
Queen's Beasts Accessories Range
Add To Basket
Add To Basket