Introducing Our First Ever Jewellery Collection Made In-House – The Motto Collection

The Royal Mint is excited to announce the launch of the first jewellery collection to be designed and made by in-house experts in silversmithing techniques at The Royal Mint in its long, illustrious history.
The collection, envisioned by luxury jewellery designer Philippe Cogoli, has been made at The Royal Mint from start to finish, using traditional coin pressing techniques which pay homage to the heritage and expertise gained from over one thousand years of coin minting expertise.
With the art of silversmithing having first emerged in Britain in approximately 300 A.D, the Motto collection builds on the amazing heritage of craftsmanship that is still alive in the UK today.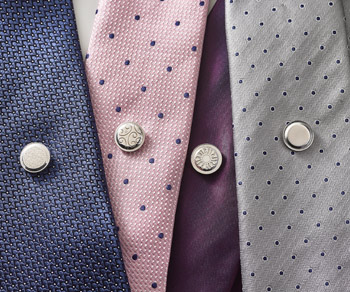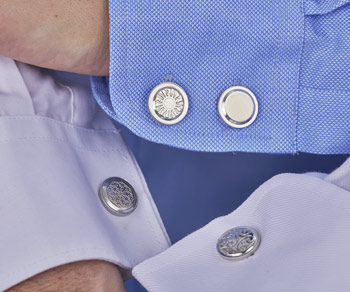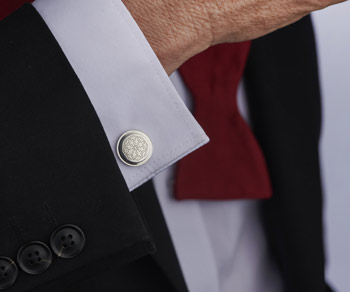 The designer, Philippe Cogoli, took inspiration from the design of the first ever £2 coin which was minted in 1997, and has deconstructed details of the design to create a truly unique collection that references the original coin. The range includes elements that capture and reflect the evolution of technology, with individual geometric designs.
The Motto collection is named after the "motto" that is stamped into the original £2 coin and attributed to Sir Isaac Newton's famous saying "Standing on the shoulders of giants". The geometrically designed range is made from sterling silver and will include unique items ranging from cufflinks and tie pins to earrings and bangles, along with other stylish silver gifts. The collection is a beautiful handcrafted range made in-house, a new and exciting step for The Royal Mint.
"The main inspiration behind the Motto range was the fantastic design of the original 1997 £2 coin. When we saw the potential of the geometric pattern which is stamped onto the coin face, we realised that it reflects an evolution of technology. The idea was to transform the motifs, and design them in a way that is unique but also aligns with The Royal Mint heritage."
Philippe Cogoli, Motto Collection designer
Sterling Silver Motto Accessories