Behind the Molten Design with Sarah Jordan
Following the recent launch of our stunning new Molten Ingot jewellery collection, we spoke to the award-winning designer of the range, Sarah Jordan, about her inspiration for the pieces. From early beginnings as a silversmith, Sarah Jordan has over 30 years' experience as one of the UK's foremost jewellery designers, winning multiple awards along the way.
Tell us a bit about your inspiration behind the range
Molten Ingot is a truly unique concept that is a key part of The Royal Mint's DNA. I have been fascinated with capturing the moment of transition between molten and solid. The challenge has been to express this fundamental story through elegant flowing forms. Getting the balance between the more defined iconic ingot shape and its molten state, harmonising hard and soft, masculine and feminine, has been the key to the success of this collection.
How do you approach each new design?
I design from the heart, creating pieces that touch the people who wear them. Each design is styled for visual impact, comfort and originality. The inside and reverse of each design is as important as the front facing, no design is complete until all angles work in harmony and as a whole. I do believe that when things are made with love and care, alongside the attention to detail that goes into each piece, people really feel those sentiments that have gone into the jewellery when wearing them.
Tell us a bit about how you turn your designs into stunning pieces of jewellery
From initial sketches to the finished master, I personally make each one. To me, this makes each piece authentic and creates a truly original design which is handmade in the UK. From the sketch where I draw out the concept and size options, I then carve this by hand in wax, changing it from 2D to 3D. The wax is then cast into silver where I refine the shape to make it more 3D and alter the line balance until I am happy that the design works perfectly from all angles. When I have the perfect weight, shape, harmony and balance and know that we have created a stunning piece of jewellery that will be a joy to wear, it is moulded. The production of a new collection then begins!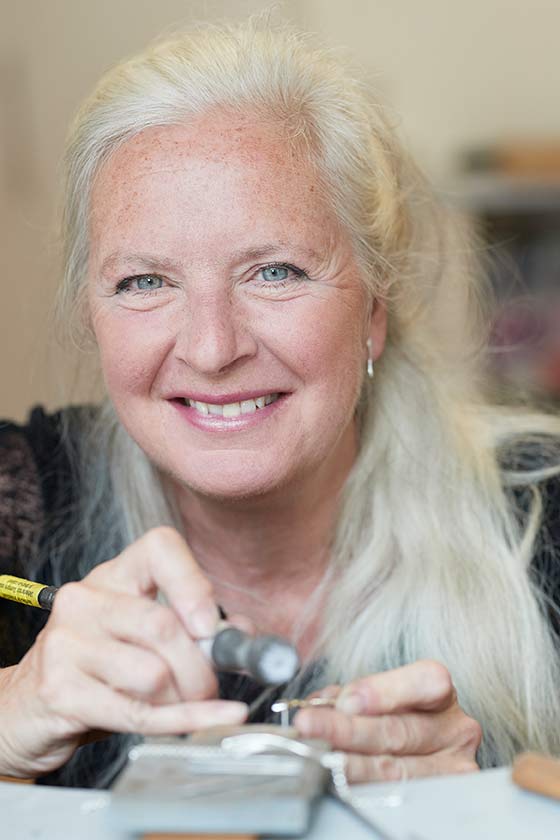 What is your favourite item within the range and why?
It is almost impossible to select just one design from the range as my particular favourite but, when pushed, the go to items I am particularly fond of are the drop earrings which capture the essence of the molten ingot story as the metal seems like it is almost succumbing to gravity. I also love the bracelet as it feels like the liquid silver has been captured in mid flow. They are both an absolute joy to wear.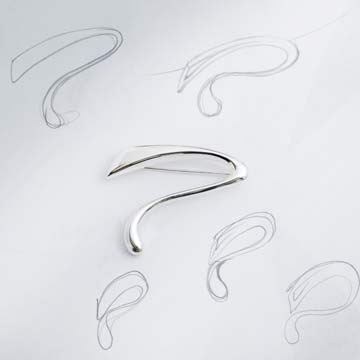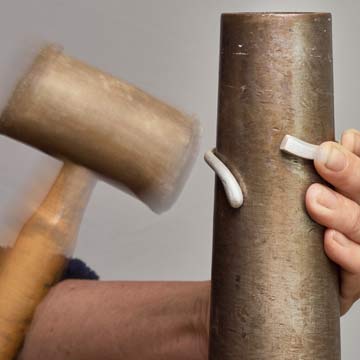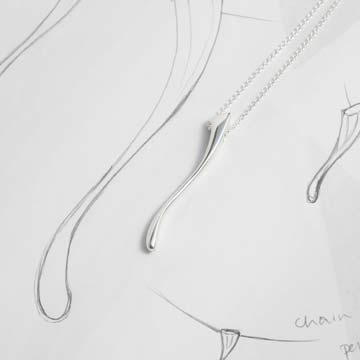 A beautiful collection inspired by The Royal Mint's expertise in precious metals, a gift from the Molten range is the perfect way to celebrate a special event. View the range:
Sterling Silver Molten Jewellery Range